The fine folks over at Escrow.com have announced the release of their plugin for WooCommerce including support for WC Vendors plugin. This is the only multi-vendor marketplace plugin currently supported by the Escrow plugin. Right now it supports WC Vendors however work on support for WC Vendors Pro is planned. We will continue to work with Escrow.com to ensure we can provide a seamless integration.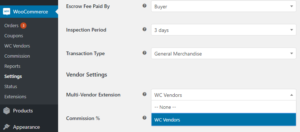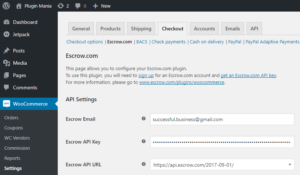 You can read the documentation here - https://www.escrow.com/plugins/woocommerce
What is Escrow?
An escrow is a financial arrangement where a third party holds and regulates payment of the funds required for two parties involved in a given transaction. It helps make transactions more secure by keeping the payment in a secure escrow account which is only released when all of the terms of an agreement are met as overseen by the escrow company.
Escrow.com facilities this transaction type providing extra layers of security for you, your customers and your vendors.
We welcome Escrow to the WC Vendors eco system and look forward to continue working with the.