In the second half of last year PayPal depreciated their Adaptive Payments system. This was a way for you to pay your vendors instantly or on a schedule and a gateway was included with WC Vendors Free. This however is no longer an option and over the months I have been busy working on updating WC Vendors and WC Vendors Pro, both which are to be released on Monday the 14th of May. This means I have had limited time to get a solution out for our users.
Introducing Payouts for WC Vendors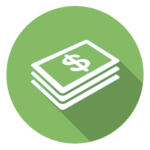 The fine folks over at The Plugin Pros have released a new plugin called Payouts for WC Vendors. This plugin uses the new Paypal Payouts system to provide a commission only solution for paying your vendors out. This is ONLY for paying vendor commissions and is not a payment gateway for taking customer payments. You will still need to have a PayPal gateway installed and configured. You can read about the features over on the product page.