WC Vendors Pro v1.6.1 is now available for download. This is our first release after the huge 1.6.0 release. This addresses a few bugs and adds a couple of new features.
Whats New ?
We've worked quickly to address a few issues that arose in the release of 1.6.0 as well as add a few features requested.
Vendor Policies
We have added new policies for the vendors to add their own independent privacy policy and terms and conditions. These can be enabled/disabled on the forms as normal. These will be displayed as Vendor Policies on the single product page on the front end.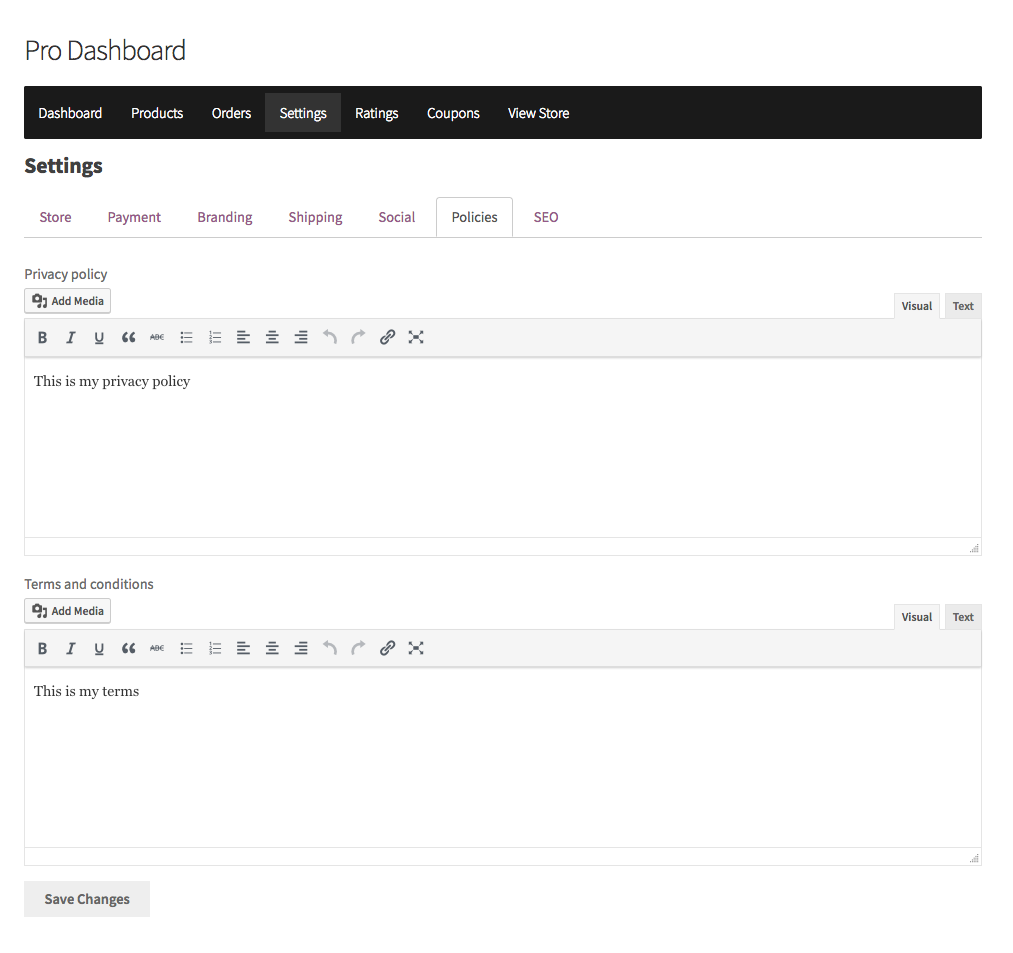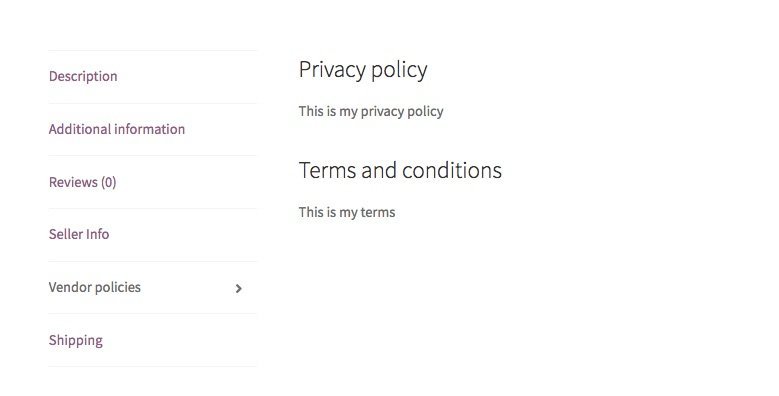 Product Description and short description editor
We have added a new option to allow your vendors to use the WP Editor on the Product description and short description.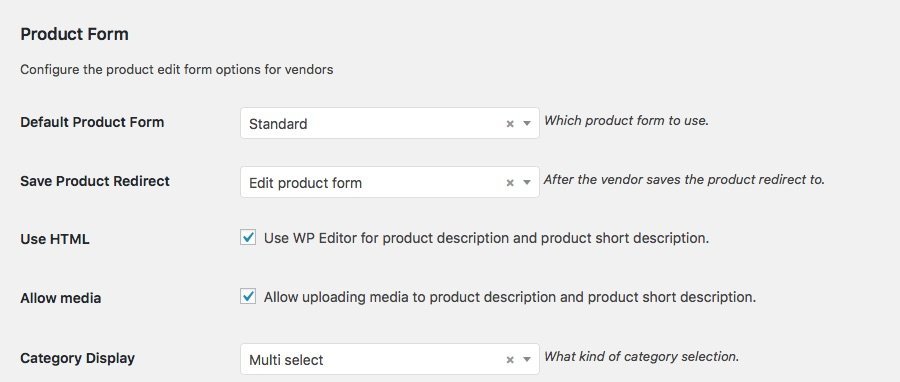 Fixes?

We have addressed a few issues in this update.
wcv_pro_dashboard shortcode throw an error on saving page #954
Undefined $user on product category screen #959
Notices on commission screen #963
Duplicate setting for ratings #958
Don't display vacation message if it is left blank
Error uploading media #960
Ratings not displaying on vendor dashboard if products deleted
Shipping weight field validation issue #945
Hide min shipping field problem #938
Category commissions on user edit screen #943
Opening hours display issue #941
Missing icons on modals (#940)
Stock values not loaded when editing variations
Seo categories incorrect variable
Templates Updated
The following templates have been updated and added
Templates Updated
templates/dashboard/store-settings.php
The Changelog for v1.6.1
* Added: Add Privacy Policy to settings #712
* Added: Allow wp_editor on the product templates #926
* Added: Option to have view product open in new window #722
* Updated: Select2 to version 4 #690
* Updated: Added helper notice on user edit screen for comissions
* Updated: Rename Order notes on vendor screens #713
* Fixed: wcv_pro_dashboard shortcode throw an error on saving page #954
* Fixed: Undefined $user on product category screen #959
* Fixed: Notices on commission screen #963
* Fixed: Duplicate setting for ratings #958
* Fixed: Don't display vacation message if it is left blank
* Fixed: Error uploading media #960
* Fixed: Ratings not displaying on vendor dashboard if products deleted
* Fixed: Shipping weight field validation issue #945
* Fixed: Hide min shipping field problem #938
* Fixed: Category commissions on user edit screen #943
* Fixed: Opening hours display issue #941
* Fixed: Missing icons on modals (#940)
* Fixed: Stock values not loaded when editing variations
* Fixed: Seo categories incorrect variable
Update
This update should show up in your plugins updates however if it doesn't you can download it from your my-account/downloads page.
License Expired ? – Get 20% off your renewal
We appreciate you and your hard work, due to this we recently announced that we will be providing a 20% discount to any and all of our previous customers that have an expired license. To take advantage of this offer, all you have to do is use your expired license key as the coupon code and 20% will be reduced from your renewal price, this 20% off works for annual, two year and even the life time license!
This is not a limited time offer but an ongoing thank you to you, our customers.
Questions
If you have any questions or issues be sure to send in a ticket.