WordPress 5.0 was released on December 6th, 2018. We highly recommend postponing this update on your production sites until the new year.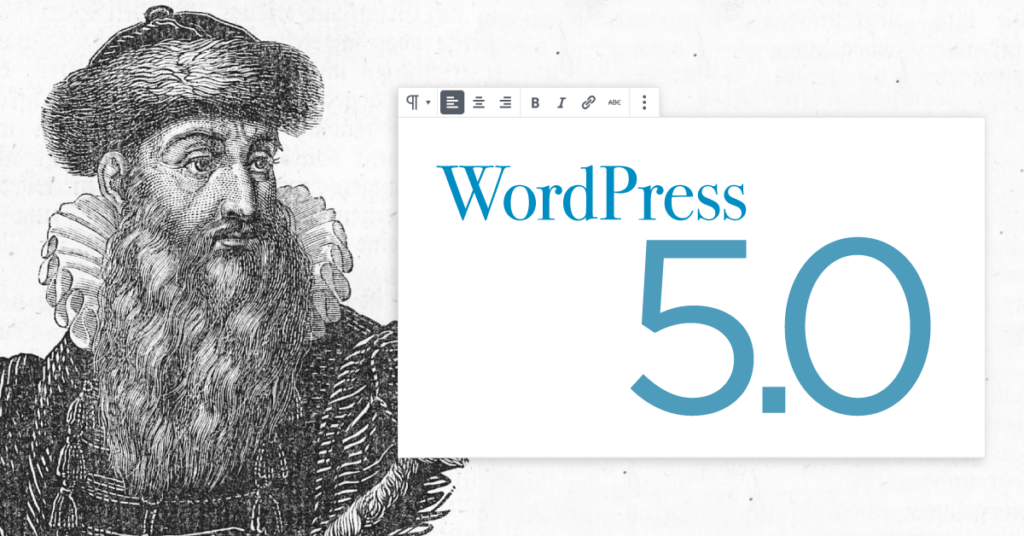 What's new in WordPress 5.0?
The main change in WordPress 5.0 is the editor.  Instead of TinyMCE, there will now be Gutenberg. Until now, Gutenberg was a plugin. It is merged into WordPress 5.0, however.  Once you switch to WordPress 5.0, the editor that you're using now will be completely replaced by the new Gutenberg editor.
The goal with Gutenburg, according to Matt Mullenweg, is "to simplify the first-time user experience with WordPress — for those who are writing, editing, publishing, and designing web pages. The editing experience is intended to give users a better visual representation of what their post or page will look like when they hit publish."
It uses a new block-based system for editing which allows you to embed a wide range of content in your posts and pages, and gives you a lot of flexibility in laying out those blocks on the page.
When will be a good time to update?
As multiple patch releases are being planned already, WordPress will probably be more stable in January.  So being as this is typically a very busy time of year for most businesses, and that the product will likely be more stable in January- it would be our recommendation to wait until then to consider an update to your production site.
Once Gutenberg and WordPress 5.0 have stabilized, they will provide long term benefits to WordPress users and the community. But in the short term, this change may introduce challenges for some WordPress site owners.
Although we have done extensive testing with WordPress 5.0, not all plugins and themes will be ready.  WordPress has been around for over 15 years, and in that time thousands and thousands of themes and plugins have been created using the current editing framework.
When you upgrade to WordPress 5.0
1. As always, back up both your site files and your database prior to any update, especially an update of this magnitude.
2. Update in a staging environment FIRST. If you don't have one, get one. This goes for every software, plugin or theme release- always update on a staging site first before updating on your production site.
3. Have you tried the new Gutenberg editor?  Download the plugin and test it on your staging site to check for any errors, abnormal behavior or broken layouts.
4. Are you using a modern version of PHP (greater than PHP 5)? Not only will it be unstable, but insecure, as older versions do not continue receiving security updates.
Read More About WordPress 5.0 Here: https://wordpress.org/news/2018/12/bebo/