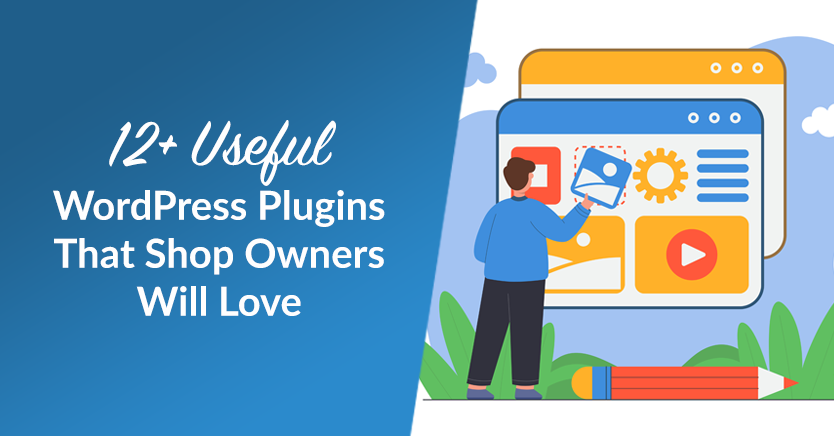 Every WordPress website takes advantage of plugins to help it operate effectively and efficiently. Useful WordPress plugins can improve the experience of visitors, expand functionality, and make your life easier.
If you manage a WordPress-powered online store, you may already be familiar with popular WooCommerce and e-commerce plugin extensions that add beneficial functionality to the front-end and back-end of your online shop.
In this article, however, we'd like to share with you a selection of useful WordPress plugins that were not designed specifically for e-commerce websites, though they can be incredibly helpful when managing an online shop.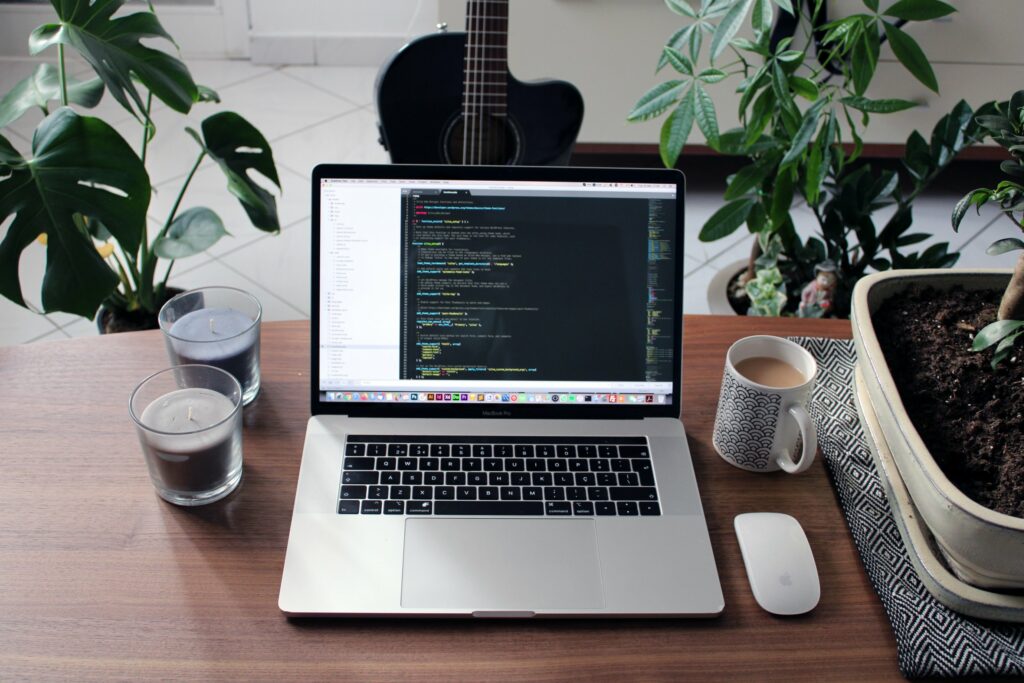 Regardless of their importance, WordPress developers frequently integrate their plugins into the top level of the WordPress admin menu. This can be a major problem for those who require many e-commerce plugin extensions to manage their online shop. Thankfully, you can organize and declutter the WordPress admin menu by installing Admin Menu Editor.
Admin Menu Editor lets you move menu items around using drag and drop. Additionally, you can change menu permissions, hide menus, and more. A pro version of the plugin is available which gives you even greater control over your menus. It retails for $39 and up.
A translation solution, Loco Translate serves as one of the most useful WordPress plugins today.
Basically, this tool lets you employ an in-browser editor to translate themes and plugins directly from the WordPress admin. The developers offer premium translation services themselves. However, there is also native support for integrating services such as DeepL, Google, Microsoft, and Yandex.
In short, the Automatic Translator WordPress plugin can simplify the process of automatic translation.
If you're debugging or spending significant time developing your shop, you'll appreciate the functionality offered in Query Monitor. The plugin helps you see queries, logs, requests, scripts, styles, errors, API calls, and much more.
Query Monitor works well with other useful WordPress plugins designed for debugging, such as Debug Bar. Moreover, there are many third-party plugins that extend Query Monitor further.
WP Control allows you to view and control all cron jobs in WordPress (WP-Cron) directly from the WordPress admin area. For one thing, you can modify cron settings. For another, you can run crons manually and create new cron schedules. This makes it one of the most useful WordPress plugins you can download today.
Advanced Custom Fields is a fantastic WordPress plugin with a user-friendly API that allows you to create new custom fields. There are over 30 field types to choose from including radio button, gallery, Google Map, and link.
ACF Pro is available for $49 and above per year. It unlocks many additional fields and settings for developing advanced websites. Be sure to check out CommerceGuru's article "Add custom fields to WooCommerce Products using ACF" to see how you can employ Advanced Custom Fields to add custom fields to WooCommerce products.
Admin Menu Editor gives you full control over your WordPress admin menus, though if you want to manage columns in the admin area, you need to install Admin Columns. The plugin supports every type of WordPress post type, allowing you to change column labels, order, and width.
Admin Columns Pro retails for $89 and up per year. It adds many more sorting and filtering options and closer integration with popular third-party plugins such as Advanced Custom Fields. Shop owners should consider upgrading as it offers additional columns for WooCommerce and greater control over products.
If more than one person manages your online store, we recommend installing User Role Editor. This plugin lets you change the permissions and capabilities of user roles and groups. In addition, it allows you to set up new user roles and groups. All this is particularly useful for controlling what staff can and can't do. You can then use a plugin such as User Switching to ensure permissions are set correctly.
The plugin starts at $29 per year. However, you can upgrade to User Role Editor Pro and gain extra control over logged-in users, widgets, post and page restrictions, editing permissions, and more.
Adminimize allows you to hide unnecessary items from your WordPress admin area. This includes menus, widgets, settings, posting permissions, and more. Basically, all you have to do is pick a setting and deactivate it for a particular user group.
As one of the most useful WordPress plugins, Adminimize lets you remove menus and settings that are not relevant to you and your staff.
Redirection is a WordPress plugin that helps you track 404-page errors and create URL redirections. It supports several HTTP status codes for redirections: 301, 302, 303, 304, 307, and 308. Conditional redirects can be defined based on a user's logged-in status, user role, browser, referrer, IP address, and more.
Shop owners can use Redirection in a number of different situations. For example, you can use the plugin to redirect users from 404 errors to promotions, send customers to a different login page, and redirect visitors to a new product URL.
If you're looking to make bulk changes to your online shop, we recommend using Better Search Replace. It allows you to search your whole WordPress database and replace keywords and phrases. Obviously, you should back up your website before doing any search and replace. However, the plugin does boast a dry run option that lets you see potential changes before applying them.
Better Search Replace Pro retails for $59 and up per year. It adds additional features such as custom profiles, SQL backups, and the ability to back up your website while performing changes.
Code Snippets is one of the most useful WordPress plugins today. Basically, it lets you insert PHP functions and code snippets into your theme's functions.php file. In addition, you can define where the code snippet is run and what its priority is.
Code snippets can be imported and exported in JSON format. Furthermore, you can download your snippets in PHP to make it easier to migrate the code to WordPress themes and plugins.
Our final recommendation is WP Dashboard Notes. This isn't a WordPress plugin you'll see frequently recommended to shop owners. However, you'll be surprised at how useful it can be.
You can use WP Dashboard Notes to add colorful sticky notes to your WordPress dashboard. You can write notes using lists or text. In addition, you can make the messages private or public. Thus, this plugin serves as an effective method of adding notes and updates for yourself and staff members.
Among the most useful WordPress plugins, ShopLentor is a versatile page builder for WooCommerce with a wide range of customization options. It offers an easy-to-use interface, powerful features, over 105 Elementor widgets, 54 Gutenberg blocks, and pre-designed page templates. Enhance your WooCommerce store with this tool's multistep checkout, customized wishlists, product comparison, quick-view capacity, and more.
ShopLentor has both free and premium versions, starting at just $59 per year. Upgrade to the premium version for additional features and unleash your creativity.
WooCommerce Builder by The Plus Addons for Elementor is a complete extension for building an advanced WooCommerce store. It boasts powerful features such as a My Account Page, Order Track Page, Cart, Checkout, Product Listing, Dynamic Category, and more. In addition, it provides over 120 new Elementor widgets and extensions to help you enhance your Woo store!
With a constantly expanding collection and user-driven inputs, the Woo Builder has reached its full potential. The addon will see more exciting features, such as the WooCommerce funnel builder, soon.
Conclusion
There are many useful WordPress plugins designed specifically for administration and development purposes. However, they rarely get the same exposure as WooCommerce plugin extensions, SEO plugins, or performance plugins. This is a shame, given that they can greatly reduce how much time you spend working on your online store.
All of the plugins in this article are free to download, so we encourage you to test them out for yourself and see if they improve your workflow.
Which useful WordPress plugins do you rely on to help you run your online shop? Please let us know in the comment area 🙂