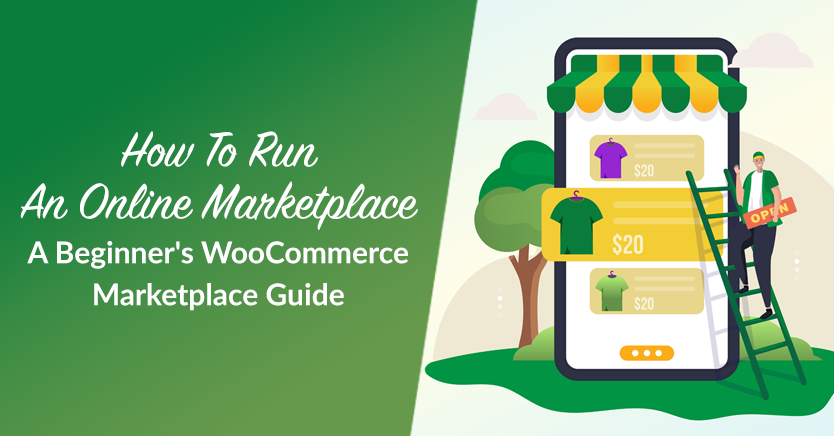 Thanks to e-commerce behemoths such as Amazon and eBay, the idea of multi-vendor marketplaces has gained immense popularity. Fortunately, online platforms such as WooCommerce and extensions like WC Vendors now make it possible for anyone to create and manage their very own WooCommerce marketplace.
Are you considering embarking on such a business venture? Then you're in luck, because today, our beginner's guide will walk you through the vital steps to ensure a successful marketplace journey. So let's get right to it!
What Is An Online Multi-Vendor Marketplace?
An online multi-vendor marketplace refers to a digital platform that brings together multiple independent sellers who offer their products or services to a diverse customer base. Think of it as a virtual marketplace, bazaar, or mall where various businesses or individuals can set up their own shops within the same digital realm. This way, the platform can provide a wide range of products and create a convenient one-stop shopping destination for consumers.
A WooCommerce marketplace is the same, only it specifically relies on a WordPress plugin called WooCommerce and a marketplace extension known as WC Vendors. Basically, WooCommerce allows you to turn your WordPress website into an online store. Then, you can use WC Vendors to transform this store into a multi-vendor marketplace – thus the term, "WooCommerce marketplace."
With that in mind, let's begin with the guide proper!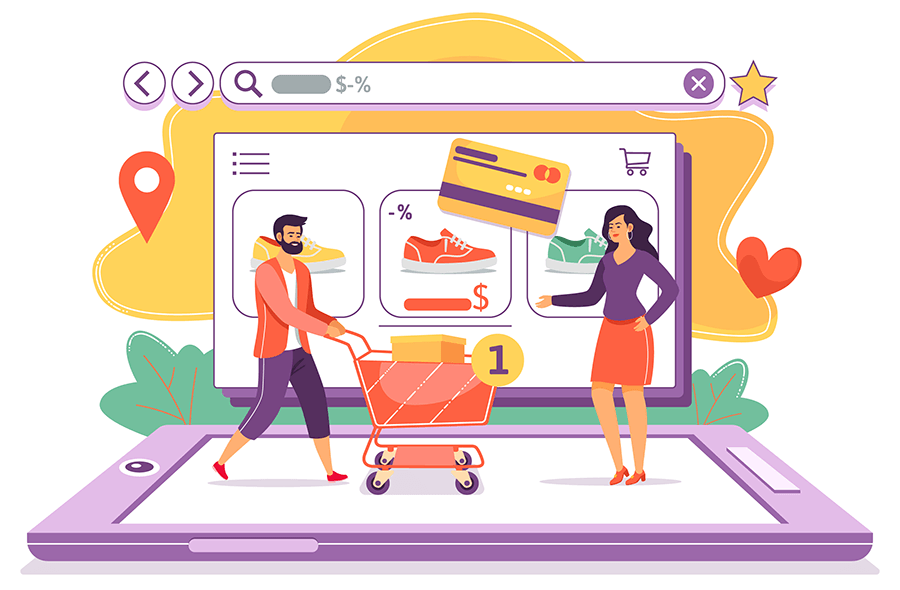 Perfecting Your Setup
To guarantee the effective management of your WooCommerce marketplace, you must first set it up properly. To do so, you need to focus on:
1. Choosing the right target market and niche
Before diving into the technical aspects of running an online shopping hub, you must define its niche. Do you wish to sell rare collectibles? How about exotic pet food, handmade apparel, or paintings by up-and-coming artists? Before making a commitment, conduct extensive research to identify your target audience and overlooked gaps in the market.
By choosing an opportunity where your WooCommerce marketplace can offer unique value, you can differentiate your platform from others and attract a targeted audience.
2. Ideal platform selection
Opt for a reliable and highly customizable e-commerce platform and marketplace software that suit your needs.
We've already mentioned WooCommerce and WC Vendors – both versatile and powerful tools that can help you create and manage a lucrative multi-vendor marketplace. What makes such tools so popular is that they're also super easy to use – meaning you don't need coding or a degree in web development to establish and operate your own online business!
3. Design and user experience
Craft a user-friendly and visually appealing interface that enhances user experience. This means ensuring seamless navigation, high-quality product images, and responsive design for various devices. The latter is particularly important, especially given that a lot of people today do their online shopping via their mobile gadgets.
If you're not confident about your web design skills, we recommend seeking the assistance of a professional web designer.
4. Robust payment and security
Implement secure payment gateways to safeguard financial transactions. This can build trust among buyers and sellers.
Thankfully, the best marketplace solutions offer a broad range of secure payment gateways. WC Vendors even boasts full integration with Stripe Connect, guaranteeing not only the protection but also the convenience of everyone involved.
Onboarding Vendors
Vendors are the lifeblood of your WooCommerce marketplace. Without them, your platform won't have any products to sell, which means you won't be getting any income.
Therefore, it's to your best benefit to attract vendors to your platform as well as train them to use said platform to its full potential. To do both, take note of the following strategies:
1. Screening and verification
You only want the best people on your team. For this reason, you must screen potential vendors before letting them join your platform. This involves collecting necessary vendor information such as business details, products, and policies, then verifying their identities, legal documents, and product authenticity. In addition, we recommend reading customer reviews and comments if such are available.
Through these efforts, you can maintain quality standards and foster a reliable marketplace reputation.
2. Vendor training and support
Offer comprehensive training resources and responsive customer support to guide vendors through the platform. Use webinars, training videos, and text-based guides to educate your vendors on product listing best practices, order management, customer service, and other essentials.
In addition, provide clear guidelines and expectations for vendors, as these can ensure their and your protection and convenience.
As it's good practice to continuously evolve your WooCommerce marketplace to align with new trends and take advantage of fresh developments in the industry, vendor training should be an ongoing process.
3. Product listing standards
It's important to establish clear guidelines for product listings. This includes teaching your vendors how to create and publish high-quality images, write accurate descriptions, and select relevant categories for their products. We also recommend encouraging vendors to showcase their products effectively.
Thankfully, the best WooCommerce marketplace solutions, WC Vendors included, provide vendors with versatile systems that let them create appealing product catalogs that are also easy to navigate.
For more detailed tips on how to onboard vendors, check out our article, "Onboarding Vendors To Your New Marketplace (A Beginner's Guide)."
Managing Orders And Paying Commissions
Now, you need to ensure that your WooCommerce marketplace functions as it should. This means many things. For one thing, customers should be able to purchase and receive the right products on time. For another, both your vendors and the marketplace itself should receive appropriate commissions to allow for growth and success.
To enjoy such benefits, you'll have to take care of your shopping hubs:
1. Order management system
Implement a robust order management system that tracks orders, updates inventory, and manages shipping and returns efficiently. In addition, grant vendors access to their order details and shipping information.
Once again, this is where the right marketing solution can help. For instance, WC Vendors Pro gives vendors a dashboard that lets them view crucial information about their products, customers, sales, expenses, subscriptions, and more. This enables them to enjoy a significant degree of control over their business, which can boost their performance and loyalty to your WooCommerce marketplace.
2. Commission structure
You must define a transparent commission structure for your online shopping center so that your vendors can receive the payment they're due for every sale they make. Of course, this is also how your WooCommerce marketplace will make money.
Commission structures come in various types, including fixed, percentage-based, and tiered; it's up to you to identify the one that's ideal for your business. Tiered commissions are particularly powerful. After all, by letting you reward additional benefits to your best-performing vendors, you incentivize all of your vendors to be at the top of their game.
In addition, we recommend automating commission calculations and payments to simplify financial processes. Thankfully, excellent marketplace solutions such as WC Vendors automate such calculations, so you don't have to worry about doing any math!
For a comprehensive guide on how to use WC Vendors to monetize your WooCommerce marketplace via commissions, read our article, "How To Charge Vendors In Your Marketplace (A Guide To Commissions)."
3. Membership subscriptions
The use of membership subscriptions is another great way for your marketplace to make money. In fact, this strategy has the added bonus of guaranteeing regular and recurring revenue.
Essentially, a membership subscription is a fee that a vendor must regularly pay to keep using your platform to sell their goods. Subscriptions can come in different tiers, with the pricier tiers granting vendors more advantages. For example, while a "Basic Membership" permits a vendor to publish 20 products on their store, a "Premium Membership" could raise that limit to 50 products. You could also work out an agreement where you feature Premium Members more prominently in your social media promotions.
If you wish, you can monetize your WooCommerce marketplace using both commission structures and membership subscriptions.
Eager for your WooCommerce marketplace to earn revenue via membership subscriptions? Here's our detailed, step-by-step tutorial on how to use WC Vendors to do just that: "How To Charge Vendors In Your Marketplace: A Membership Subscriptions Guide"
4. Payment disbursement
It's essential to set up a secure and timely payment disbursement system for vendors. This will keep your vendors happy – and the happier they are, the more likely they are to stay loyal to your WooCommerce marketplace.
Choose between instant, weekly, or monthly disbursements based on your marketplace's financial model.
As previously mentioned, WC Vendors is fully integrated with Stripe Connect, which secures as well as automates all your payments. This is just another reason why such extensions can contribute to the effective operation of your WooCommerce marketplace.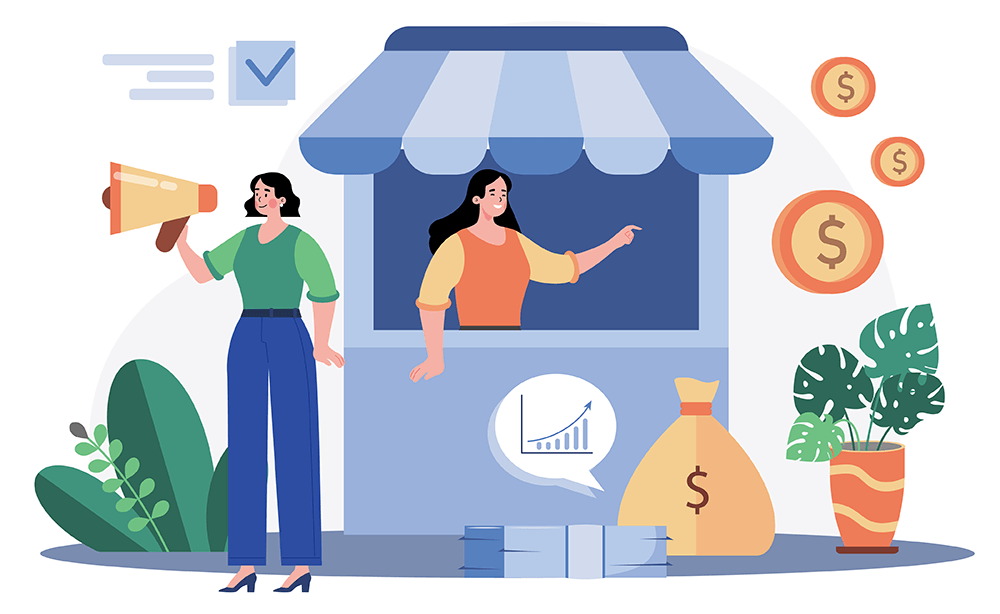 Promoting Your Marketplace
Do you want your WooCommerce marketplace to grow and succeed? Then you'll need to spread awareness about it to as many consumers as possible. This is where marketplace promotion comes in.
Promote your marketplace by prioritizing the following:
1. Marketing strategies
Devise a comprehensive marketing strategy to attract both buyers and vendors. This will involve using a mix of social media marketing, content creation, email campaigns, and paid advertisements.
It's also a good idea to collaborate with popular influencers to boost the visibility of your WooCommerce marketplace. Just make sure to choose those whose followers will be interested in your products.
2. SEO optimization
What is the practice of search engine optimization (a.k.a. SEO)? Basically, it's the optimization of a website and its content to enhance its search engine ranking and, consequently, its online visibility and organic discoverability. Generally speaking, it involves the incorporation of relevant keywords into your content, the optimization of product descriptions, the use of meta tags, and more.
Implementing proper SEO techniques will allow your website to reach more consumers and thus boost your revenue.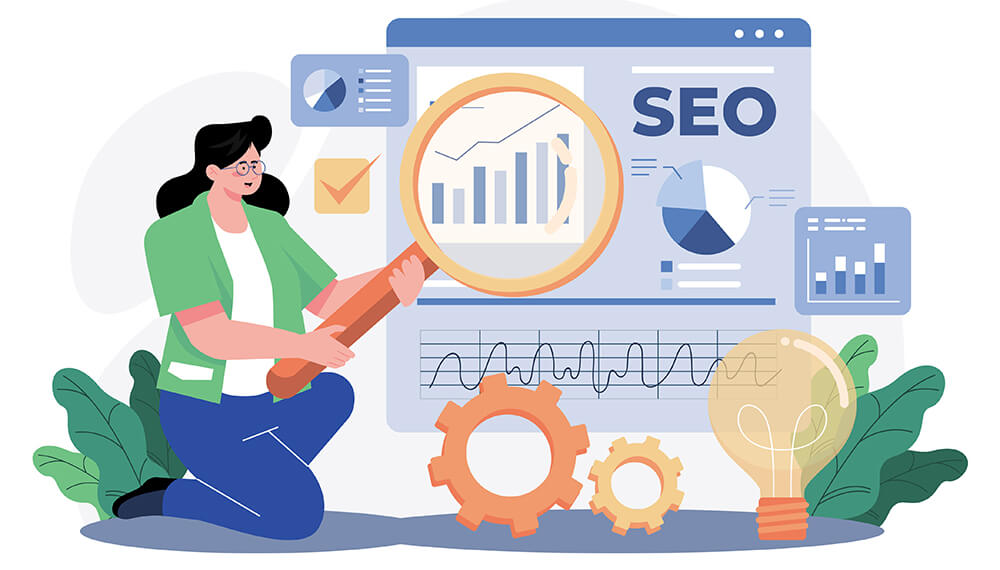 3. Incentives and promotions
It's always a great idea to offer discounts, exclusive deals, and the like. Yes, you may be selling products at reduced prices. However, the sheer volume of sales you'll end up making will more than makeup for this.
In fact, studies have proven time and again that sales promotions can incentivize buyers and attract initial traffic. For example, according to one statistic, 93% of shoppers use a discount code or coupon throughout the year. Meanwhile, another discovered that businesses can sell an additional 73% by offering a bonus pack.
For this reason, we recommend offering such incentives, especially during special occasions like Valentine's and Christmas, when people are on the lookout for such special deals. Furthermore, you can encourage vendors to participate by offering reduced commission rates for a limited period.
4. Engage and interact
Build a community around your WooCommerce marketplace through forums, blogs, or social media groups. Moreover, encourage discussions, share success stories, and actively engage with both buyers and vendors.
This strategy informs customers about new products or special deals and keeps your WooCommerce marketplace in people's minds. In addition, it gives them a sense of belonging, thus encouraging brand loyalty and increasing your chances of enjoying repeat purchases.
To learn tried-and-tested marketplace promotional strategies, read the following articles:
Continuous Improvement
To stay static is a death sentence for any business. Thus, for your WooCommerce marketplace to thrive, you have to stay up to date with new industry developments, trends, and technologies.
This means you'll have to continuously:
1. Gather feedback
Regularly seek feedback from both vendors and buyers to identify areas for improvement. Use surveys and analytics to understand user experiences, then implement necessary enhancements.
Furthermore, encourage customers to write testimonials and reviews about your products or services. Positive reviews can attract more buyers to your WooCommerce marketplace. On the other hand, negative reviews can help you determine what changes you need to make to your business.
2. Adapt and scale
Monitor marketplace performance and adapt to changing trends and technologies. As your marketplace grows, scale your infrastructure and resources to accommodate increased traffic and demand.
Your efforts should include regularly updating your WooCommerce marketplace. This means using powerful and versatile new plugins whenever appropriate – just make sure to scrutinize those plugins first to ensure they're legit and truly helpful!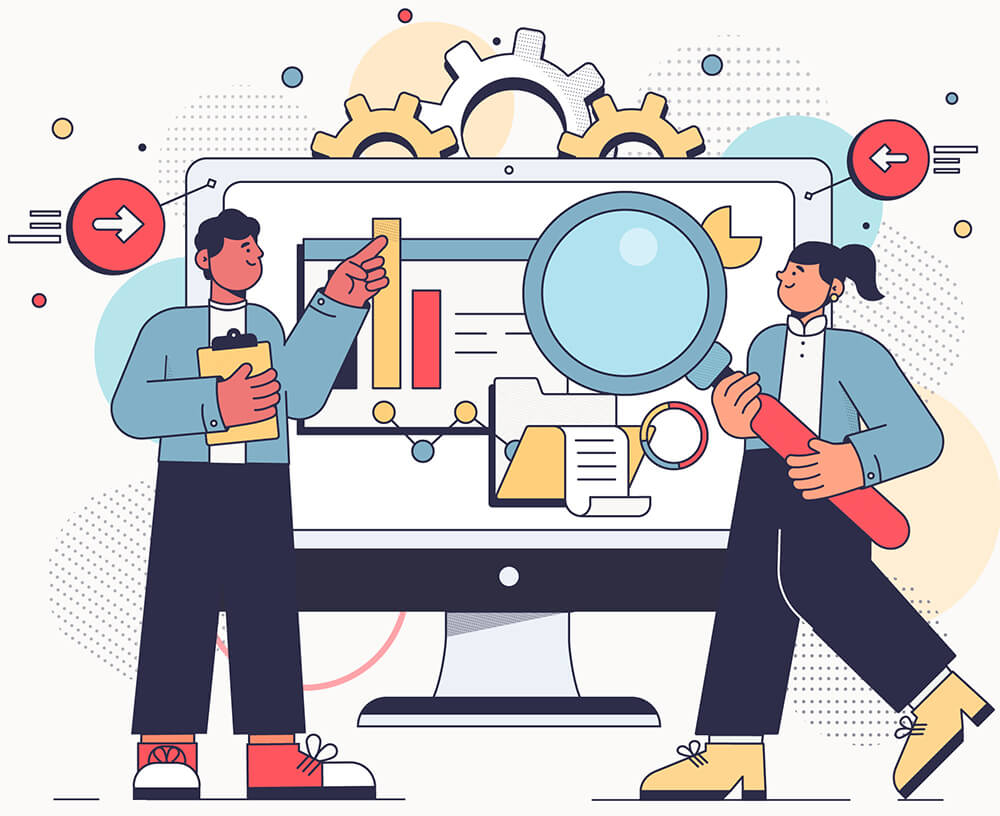 Conclusion
Running an online marketplace can be a rewarding venture, but it requires dedication, planning, and ongoing effort. Thankfully, with the right strategies in place, you can transform your WooCommerce marketplace into a powerful revenue-generating machine.
To create a thriving virtual marketplace that caters to the needs of both buyers and sellers, you must:
Do you have any questions about how to run a WooCommerce marketplace? Let us know in the comments!