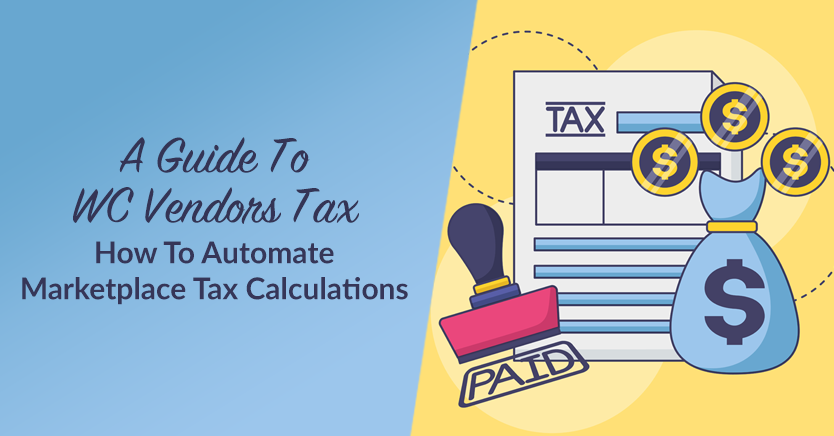 If you're looking for a quick, convenient, and accurate way to do all your multi-vendor marketplace tax calculations, look no further than WC Vendors Tax.
WC Vendors Tax is a tax solution that provides your marketplace with automatic sales tax calculations using either TaxJar or Avalara tax calculation services. As such, it spares you the inconvenience of manually entering tax tables. In addition, it allows the marketplace or vendor to be the seller of record, thus ensuring that you have accurate sales tax calculations between your vendors and customers.
Among our most heavily requested features. WC Vendors Tax took two years to develop and test. Now, it comes packaged with all WC Vendor Pro subscriptions. While it starts as a separate plugin, it is included in every subscriber's download account and only needs to be activated. Not to mention this plugin works with the free WC Vendors Marketplace, as well!
Want to know more about how to automate your marketplace tax calculations using WC Vendors Tax? Then read on!
WC Vendors Tax: Features
WC Vendors Tax allows you to harness automatic tax calculation services. By eliminating the need to manually enter diverse sales tax rates applicable to various states or countries, you get to save the valuable time that you require to manage and grow your business.
This marketplace tax solution will empower you to:
Upload orders and refunds to cloud tax services for reporting and filing
Switch between marketplace and vendor as the seller of record
Cache calculation results to save API calls
Moreover, WC Vendors Tax boasts support for :
Both WC Vendors Marketplace and WC Vendors Pro
Check out the WC Vendors Tax options in the image below!
So, how do you choose between TaxJar and Avalara? Simply click the Active Integration dropdown menu and select your desired service!
Take note: In the future, we plan to introduce a WC Vendors Tax feature that will allow vendors to manually input marketplace tax tables.
Why Cloud-Based Tax Services?
WC Vendors Tax supports two of the most popular hosted tax solutions currently available. These external services allow you, as the marketplace admin, to enjoy quick access to precise tax rates. Said rates can be customized to meet the requirements of your vendors and customers.
Your next step is to determine which of the two solutions aligns better with your specific needs. To assist you in making an informed choice, we've prepared a brief overview of these two services:
TaxJar
TaxJar provides automated sales tax calculations in more than 30 countries, encompassing regions such as the US, Canada, Australia, and the EU.
Our central feature, SmartCalcs, serves as the backbone of these calculations. Vendors and marketplace administrators can seamlessly upload their marketplace orders to TaxJar, simplifying tax reporting processes.
Furthermore, we implemented Nexus addresses, which permit vendors to configure multiple tax nexuses for precise marketplace tax rate determination. TaxJar's affordable pricing plans offer flexibility, thus ensuring that you can select the one that best suits your needs.
Avalara
Avalara stands out as another well-regarded tax service, offering a range of services tailored to address intricate tax needs. It provides tax services to various regions, including the US, Australia, Europe, and Brazil.
WC Vendors leverages the Taxes API to facilitate automated marketplace tax calculations between vendors and customers. Both vendors and marketplace administrators can choose to upload their orders to Avalara.
For pricing details with Avalara, we recommend contacting and booking an appointment with their team. This allows them to craft a customized solution that aligns precisely with your unique requirements.
WC Vendors Tax: Requirements
WC Vendors Tax requires the following products to function.
As you can see above, WC Vendors Tax works with both the free WC Vendors Marketplace and the paid WC Vendors Pro.
Of course, because WC Vendors is a plugin for WooCommerce, you'll need a WooCommerce-powered online store for WC Vendors Tax to work.
WC Vendors Tax: Documentation
We have a Getting Started guide for WC Vendors Tax, which you can find by clicking on this link. Check it out to learn more about this powerful plugin!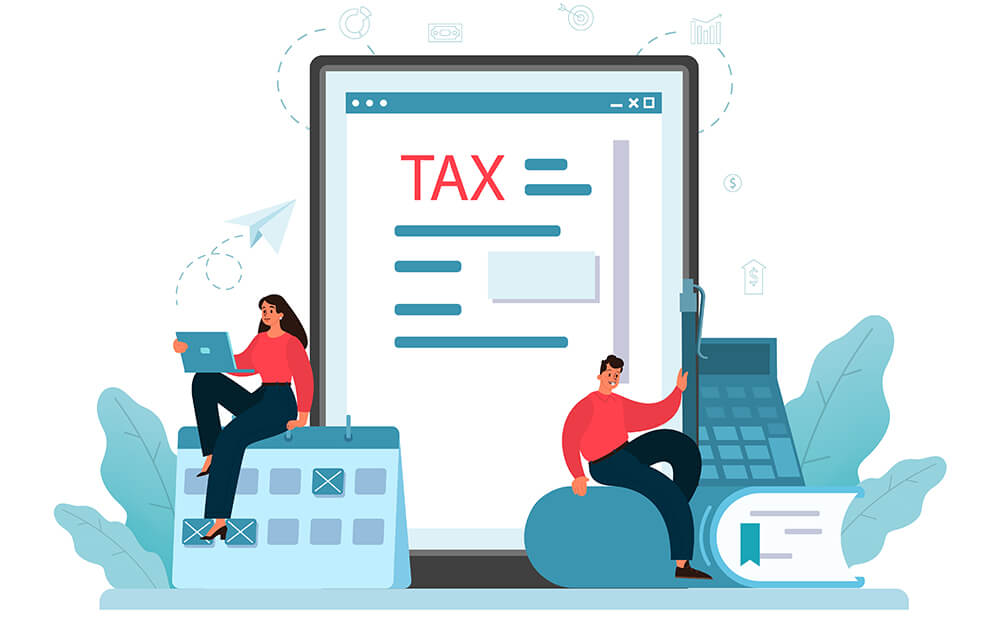 Conclusion
WC Vendors Tax offers automated, convenient, and precise marketplace tax calculations. Thus, you can use your time and resources doing other important things – such as managing and growing your business.
To recap, today's post discussed:
Remember: WC Vendors Tax, TaxJar, and Avalara come with multiple settings. Therefore, you can customize the marketplace tax calculation process to meet your specific business needs.
Do you have any questions about how to use WC Vendors Tax to automate your marketplace tax calculations? Let us know in the comments section below, or reach out and ask our team!