WooCommerce is a popular eCommerce solution that can be used for any type of store, be it a small online shop or a large online marketplace. To avoid the plugin becoming bloated, the core version of WooCommerce is restricted to essential functionality that every store owner needs. Therefore, in order to unlock the full power of WooCommerce, you need to expand your online store's features and functionality using WordPress plugin extensions.
There are thousands of WordPress plugins available online that help you expand and customise your online store in many weird and wonderful ways, but what I would like to do in this article is share with you 12 must-have WooCommerce extensions that every shop owner should have.
As always, be sure to test each of these plugins yourself before applying them to a live website 🙂
Booster for WooCommerce is the Swiss army knife of the eCommerce world. The plugin unlocks a whopping 115 modules for WooCommerce. There are modules for currencies, pricing, buttons, labels, products, shopping carts, payment gateways, shipping, orders and emails. Just like in Jetpack, you only have to activate the modules you actually need for your store.
A pro version of the plugin is available from €107.88 per year. Booster Pro adds advanced features for PDF invoicing, product input fields, reporting tools and more.
WooCommerce PayPal Checkout Payment Gateway is an official WooCommerce plugin extension that lets you sell products and subscriptions via PayPal. It allows you to customise the checkout page with your own custom branding and styling and gives you full control over how buttons are displayed.
PayPal API details can be entered on the plugin settings page manually, though it's easier to simply connect to your PayPal account by logging in to PayPal and approving a connection.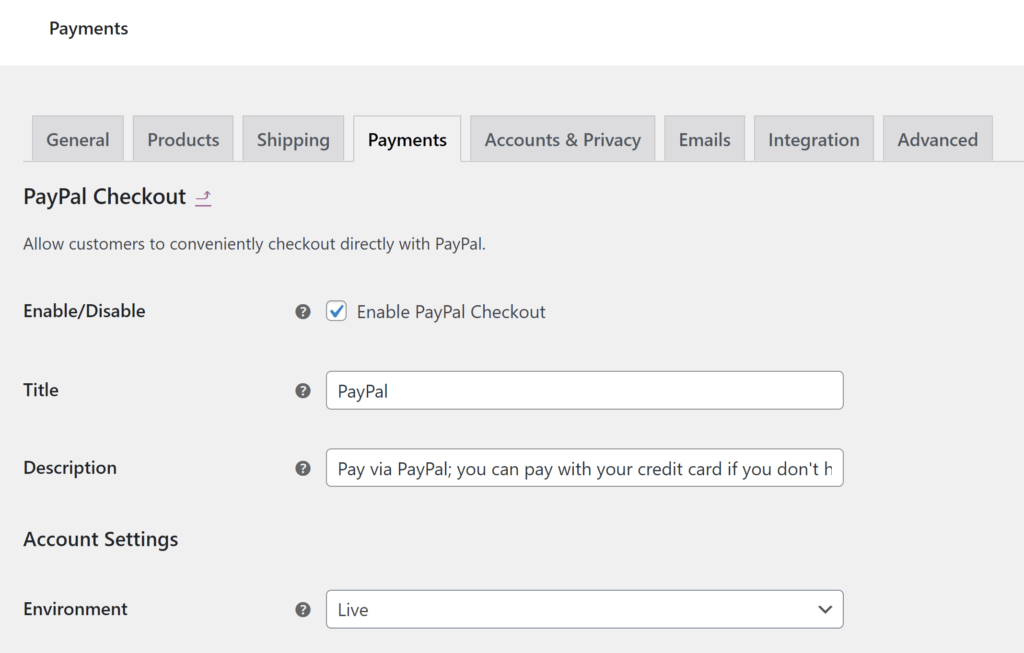 The official WooCommerce Stripe Payment Gateway plugin lets you easily integrate Stripe into your online store. Stripe allows you to accept a host of different payment types on your store including Visa, MasterCard, American Express, Discover, JCB, Diners Club and Bitcoin.
In comparison to the WooCommerce PayPal Gateway plugin, there's a limited number of branding and styling options, though there are some options for payment buttons. The plugin also works well with the WooCommerce Subscriptions plugin.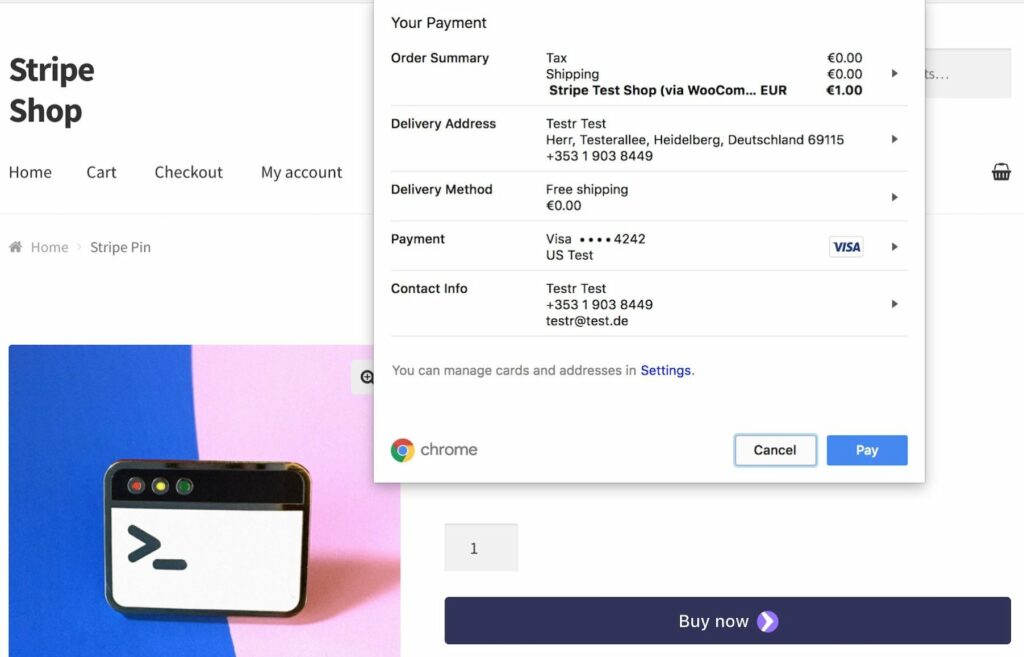 If you're looking for more information about sales, customers and traffic, I recommend installing Enhanced Ecommerce Google Analytics. The plugin can be used to generate behaviour reports about shopping, checkout, products, sales and much more.
The free version of the plugin limits you to 500 products, though for $135, you can upgrade to Actionable Google Analytics for WooCommerce. It offers a total of nine behaviour reports and gives you more information about devices, payment methods and conversions.
Check out the official WooCommerce Google Analytics plugin extension if Enhanced Ecommerce Google Analytics doesn't meet your requirements.
Quick viewing allows customers to click on a product to see a larger product image and additional information about the product itself. There are some great free product quick viewing plugins available for WooCommerce such as WPC Smart Quick View and Quick View for WooCommerce, but the one I recommend is the premium version of YITH WooCommerce Quick View, which retails at £59.99 per year.
The free version of YITH WooCommerce Quick View looks fantastic and is a good plugin in its own right, however, there are few styling options in the core version. By upgrading to the premium version, you can enable a lightbox for images, select from multiple styles and viewing modes and unlock dozens of styling options.
WooCommerce PDF Invoices & Packing Slips is a useful WooCommerce plugin that automatically adds a PDF invoice to customer emails. It lets you define which emails the invoice is attached to and which fields are displayed.
The pro version of the plugin retails from €59. It unlocks advanced features such as custom titles, static file attachments, billing customisation and PDF document exporting. A template plugin extension is also available for €39 which gives you access to two premium templates and a drop and drop template customiser.
A good alternative to WooCommerce PDF Invoices & Packing Slips you may want to consider is WooCommerce PDF Invoices, Packing Slips, Delivery Notes & Shipping Labels.
Wishlists allow shoppers to save their favourite products for viewing later, which can lead to higher sales and improved customer retention. The official WooCommerce Wishlists plugin, which retails at $79 per year, has some useful features, though I believe YITH WooCommerce Wishlist is a better solution overall.
YITH WooCommerce Wishlist is free to download and offers a dedicated wishlist page where customers view the products they have saved. Social media buttons can be added to the wishlist page and you can style the text and descriptions that are used.
A pro version of the plugin is available for £94.99 per year. It allows customers to create multiple wishlists, monitors popular products and lets you send promotional emails to those that have saved specific products. For most shop owners, however, I believe the free version of YITH WooCommerce Wishlist has everything you need.
WooCommerce Product Add-Ons is an official WooCommerce plugin extension that retails at $49 per year. It can be used to add a number of personalised options to products using text boxes, dropdowns, text areas, checkboxes and more.
For example, you can use the plugin to add image-based selections, custom pricing and checkboxes for gift wrapping. The plugin works well with other WooCommerce plugin extensions such as WooCommerce Subscriptions and WooCommerce Bookings.
Another official WooCommerce plugin extension I recommend is WooCommerce Product Bundles. Retailing at $49 per year, the plugin lets you group products into bundles. This can be useful for offering discounted bundle purchases and encouraging customers to spend more by bundling related products together.
The plugin supports physical and digital products and allows dynamic pricing rules that change according to which products were added to the shopping cart.
WPC Variations Radio Buttons for WooCommerce helps make product pages more user-friendly by displaying product variations using four different selection types. The options are HTML select, ddSlick, Select2 and radio buttons. From the settings area, you can enable and disable fields such as images, availability and descriptions.
A premium version of the WPC Variations Radio Buttons is available from $29 which gives you settings for individual products.
If you would like more control over your checkout page, I recommend Checkout Field Editor for WooCommerce. The plugin lets you change the order of checkout fields, modify fields and define which fields are required. New fields can be added easily too.
Checkout Field Editor Pro retails from $49. It features 17 custom checkout field types, custom sections, conditional fields, field validation and more.
Other good checkout field editors to consider are WooCommerce Checkout Field Editor, Flexible Checkout Fields and Checkout Field Editor and Manager for WooCommerce.
My final recommendation is FiboSearch. This plugin adds an AJAX search bar to your online shop that shows search suggestions in real-time. It allows you to change the text displayed in the search bar, define how many products are listed and whether images and descriptions are shown.
From $49 per year, you can upgrade to FiboSearch Pro. This ensures fast searching up to 100,000 products and enables features such as fuzzy searching, synonyms, advanced search matching, searching with categories and more.
Final Thoughts
I hope you have enjoyed this look at the 12 must-have WooCommerce extensions that all shop owners should have. I encourage you to test them yourself and see if they can enhance the shopping experience for customers.
What's your must-have plugin extension for WooCommerce?
Please let us know in the comment area below 🙂