Description
WC Vendors Pro gives your vendors to control their need to manage their stores quickly and efficiently. With the vendors in control, you are free to focus on your complete marketplace business. Reduce your workload, save you time and money. Continually updated, features are added all the time.
WC Vendors is the most scalable marketplace plugin for WordPress & WooCommerce. We built it so that as your success increases, you don't have to worry about page slow-downs or database bloat. For a true marketplace with the maximum flexibility, WC Vendors Pro is for you.
The front end vendor dashboard provides all the required features for a vendor to completely manage their own products, orders, coupons and more. This leaves the marketplace admin to focus on marketing the marketplace and providing seller tools for your vendors.
Be sure to try out the WC Vendors Pro Demo to see all the latest of how Pro works.
Pro Dashboard making your vendors sales reports a piece of cake
Fully featured front-end product add/edit capabilities
Vendor Order management: Vendors can view and manage their orders including marking shipped, tracking systems, shipping labels and more.
Automated Taxes: WC Vendors pro comes with WC Vendors Tax. Our automated sales tax system to provide accurate tax rates for your vendors and customers.
Full Support for all product types, Simple, Grouped, Downloadable, even Variable products are all built into the front end dashboard
Pro Shipping Module: Two per-product shipping systems are available. Flat rate & country rate. View the full documentation here. Shipping zones are not supported at this time.
eBay style feedback system for Vendor Ratings
Shipment Tracking for Vendors to enter tracking numbers.
Multiple commission types such as percentage, percentage + fee, fixed fee, and even fixed fee + fee, sales tiers and more.
Vendor-Only coupons that vendors can create to make their own coupons for only their products, admins cannot create coupons for the marketplace at this time.
Vendor store branding: Including store banner and store icon.
Social module for adding Facebook/Twitter/google+ and many more
Complete template system to configure, tweak and style your store and dashboard any way you see fit.
WC Vendors Pro extends WC Vendors Marketplace to provide your vendors and yourself the marketplace admin with tools to create a truly powerful marketplace platform.
Product Screenshots
With every plan, you have the ability to set limits on a range of options, including how many products a vendor can publish for that plan.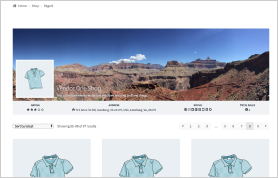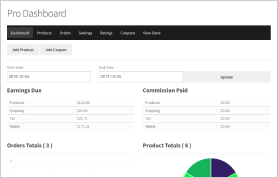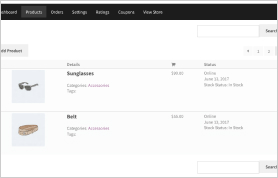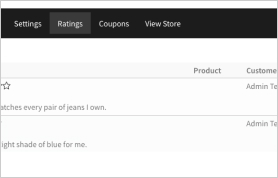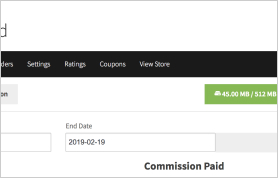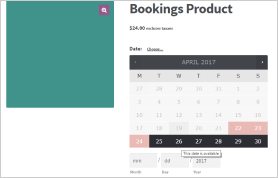 Create your own marketplace and allow vendors to sell products just like etsy, Envato, eBay, or Amazon! You can sell physical, digital or variable products on your marketplace.
WC Vendors Pro is the best way to create your multi-vendor marketplace and earn money from every sale. Give your vendors the control they need so you can focus on building your business.
All licenses are for a single domain and a single staging site only. We do not have multi-site licenses at this time.
The license is for one domain on one site. We do not offer multiple domain packages, or unlimited usage plans.
Feel free to contact us if you have any further questions.

100% No-Risk Money Back Guarantee
We're excited to have you experience WC Vendors. Over the next 14 days, if WC Vendors isn't the best fit, simply reach out! We'll happily refund 100% of your money. No questions asked.