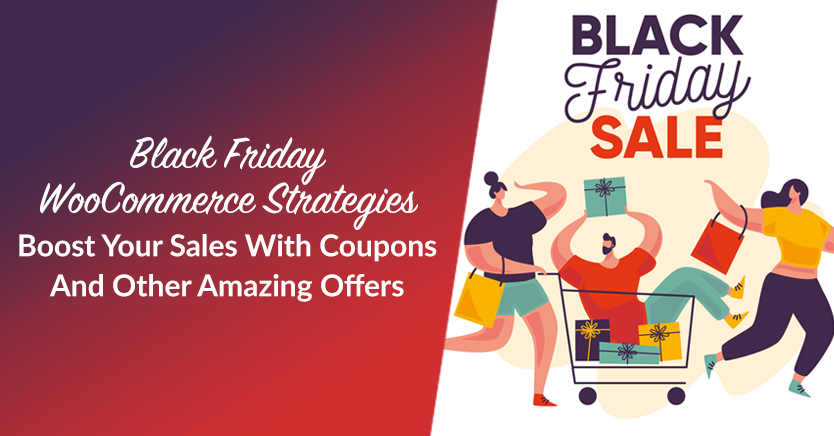 Looking to ramp up your marketplace's earnings during the year's most bustling sales extravaganza? Then be sure to leverage the power of promotional incentives in your Black Friday WooCommerce strategies!
Coupons, gift cards, and other exclusive deals are key drivers for bolstering overall sales. Moreover, they play a pivotal role in nurturing customer loyalty, fostering repeat business, and drawing new customers to your brand.
For these reasons, we're delving into some top-notch sales promotions tailor-made for the Black Friday rush. Additionally, we'll introduce an exceptional plugin designed to effortlessly create and manage these enticing offers.
Ready to get started? Let's dive right in!
4 Powerful Promotional Offers That Can Boost Your Black Friday WooCommerce Sales
The best sales-boosting strategies aren't just about slashing prices. In addition, they craft memorable experiences, foster loyalty, and entice both new and returning customers to your multi-vendor marketplace.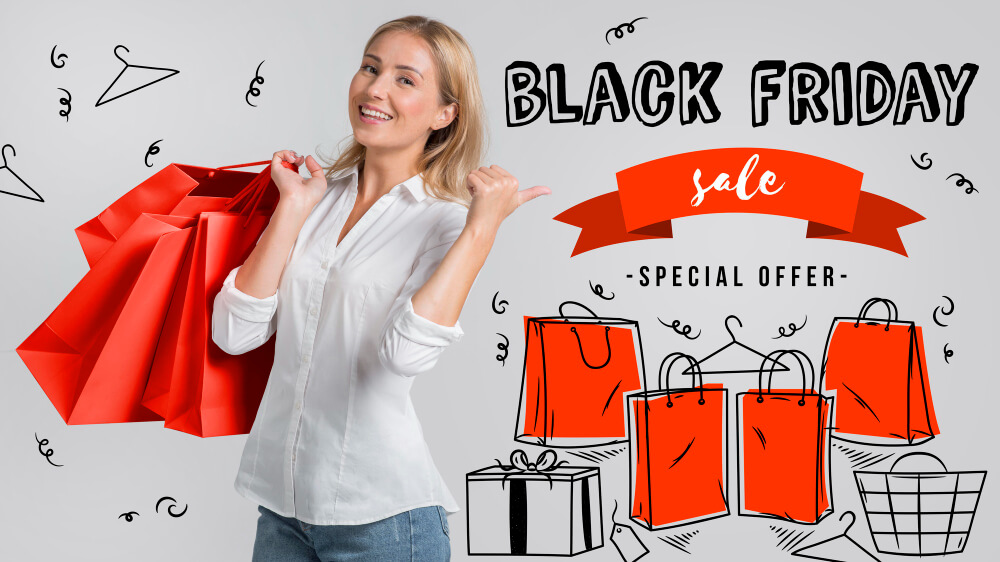 So, to guarantee the success of your Black Friday campaign, we recommend the following four special promotions:
1. Coupons
Using coupons is a great addition to your Black Friday WooCommerce sales strategy. For one thing, they help boost sales. For another, they make shopping extra-thrilling for customers!
Think of coupons as your golden ticket to reel in customers and keep them coming back for more. Picture this: slashing percentages off the price, giving a set amount off the total bill, offering free shipping, or doubling the fun with fantastic buy-one-get-one deals!
The good news is that WooCommerce boasts coupon functionality. But if you want to extend that functionality to create highly specialized, even more powerful coupons, you'll need a plugin like Advanced Coupons Free Plugin or its upgrade, Advanced Coupons Premium.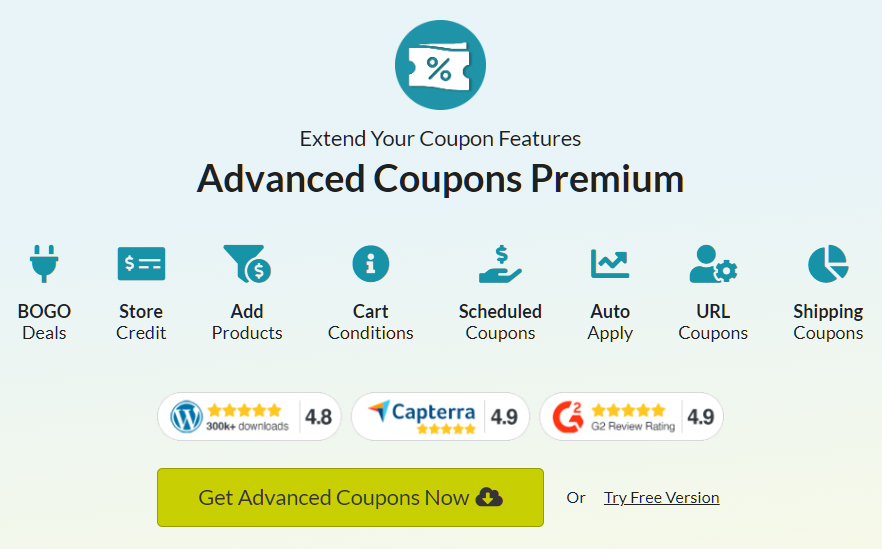 For instance, Advanced Coupons lets you choose who receives your coupons based on various criteria, including but not limited to:
How many items the customer placed in their cart
The customer's purchase history
The product variations currently in the customer's cart
How much time has elapsed since the customer's last order
How much time has elapsed since the customer registered
The customer's shipping zone and region
In addition, you can modify your coupons' various characteristics. For example, you should be able to:
Schedule your coupons' start and expiry dates
Determine if your coupons are renewable and how often they're renewed
Generate URL coupons to use in your email marketing campaign
Automatically apply a coupon to a cart when the customer becomes eligible
Give your customer a shipping discount coupon
… and more!
This kind of flexibility is crucial if you want to ace your coupon campaign and boost your Black Friday WooCommerce revenue.
Example:
Let's say your marketplace sells fashion items, and that you want to reward customers who take specific actions.
You can create a coupon that grants any customer a 70% discount on all items as long as they meet the following criteria:
They've purchased at least 5 red hoodies and 1 blue cap
Their last order was a week ago
They're located in Southeast Asia
It's been a month since they registered on your marketplace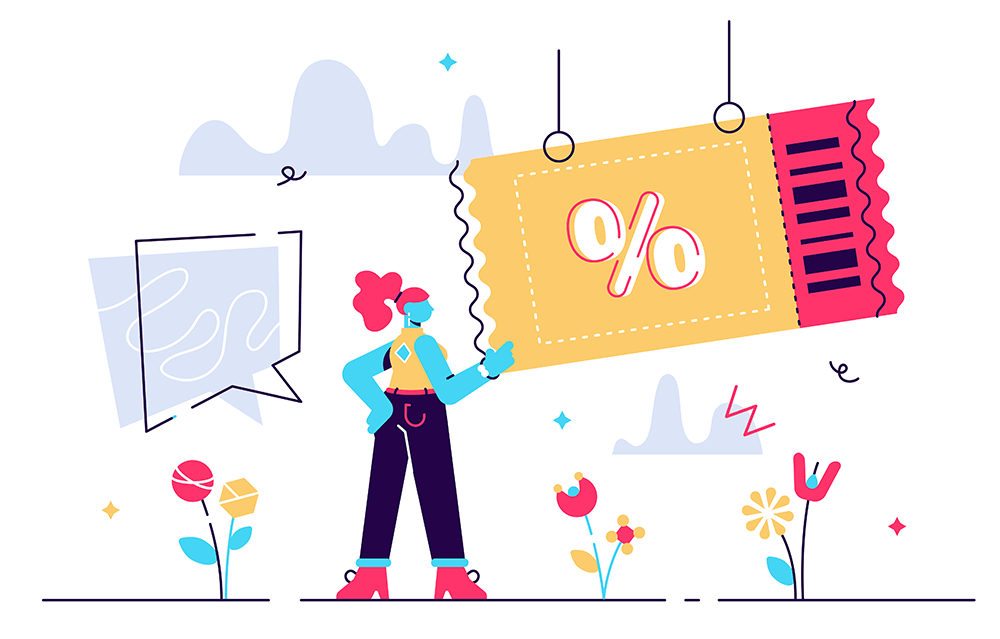 2. Buy One, Get One Offers
Buy One, Get One (a.k.a. BOGO) is like the rock star of Black Friday deals, grabbing shoppers' attention and getting them excited to spend, spend, spend!
Typically, a BOGO offer is a type of coupon that rewards a customer with one or more extra items after making a purchase. These extra items are offered either for free or at a juicy discounted price.
WooCommerce allows you to make simple BOGO coupons. However, Advanced Coupons – a plugin dedicated to the creation of promotional offers – provides you with more tools to craft highly lucrative and attractive BOGO deals.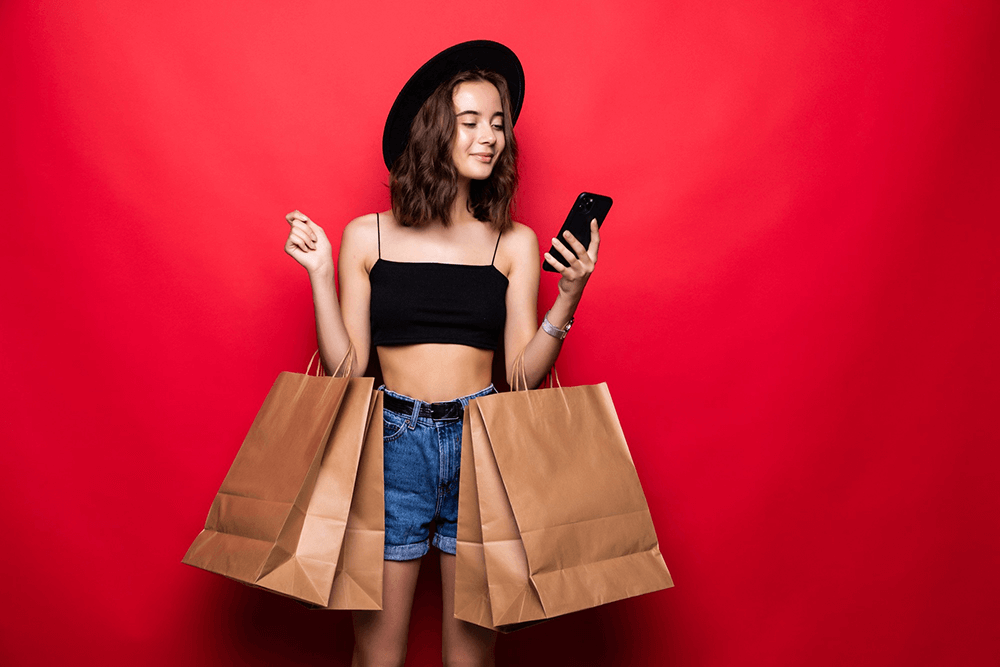 For instance, Advanced Coupons allows you to make the following BOGO offers:
Traditional single-product setup: Buy a set number of a specific product, get a set number of the identical product. For example, if a customer buys 5 blue caps, they get 2 blue caps.
Group of products: Buy any of Product X, Y, Z, get any of Product X, Y, Z. For instance, if a customer buys either a yellow pen or red pencil, they can get either a yellow pen or red pencil.
Product category or categories: Buy any item from Category X, get any item from Category X. For example, if a customer buys a white t-shirt from a selection of 20 diversely colored t-shirts, they can get a black t-shirt from the same selection.
Any product: Buy any product, get any product. For instance, if a customer purchases a hoodie, they can take home any additional item from the store, such as a pair of shoes, a t-shirt, or another hoodie.
Now, here comes the best part: Advanced Coupons makes setting up and managing these offers super easy. This means you can have these promotional offers up and running in record time for your Black Friday WooCommerce campaign!
Examples:
Need more examples of how advanced BOGO functionality allows you to develop amazing Black Friday WooCommerce offers? Then check out the following:
Buy a coffee pod machine and select a free pack of coffee pods from the coffee pod category
Purchase a coffee pod machine and get a pack of coffee pods at half the price
Acquire a smartphone case and receive a screen protector for free.
Obtain a winter coat and add a scarf at half the price to complete your ensemble.
Acquire 2 pairs of shoes and get a third pair for free
Obtain 1 T-shirt and get another T-shirt for half the price
Get 2 bottles of shampoo and get another for free
Get 5 resistance bands and snag a workout guide for free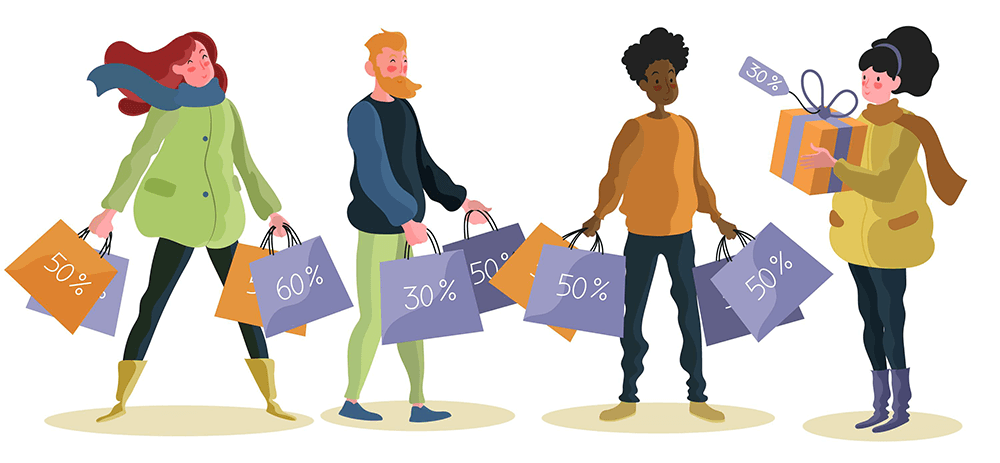 3. Gift Cards
In the online shopping world, gift cards are like digital vouchers that hold money for a particular store, letting whoever gets one spend that money on items from said store. Usually, people buy gift cards and can either use them for their own shopping later or pass them along as sweet gifts to their buddies or family.
For these reasons, gift cards often lead to increased overall sales as recipients visit the store to redeem them. Occasionally, they even end up spending more than the card's actual value. Small wonder they are a versatile and highly sought-after choice, especially during the Black Friday and holiday seasons.
Here's the bad news: by default, WooCommerce doesn't come with built-in gift card functionality. The good news? Advanced Coupons' WooCommerce Gift Cards plugin does, enabling the creation of revenue-boosting gift cards that your customers will have a ton of fun using.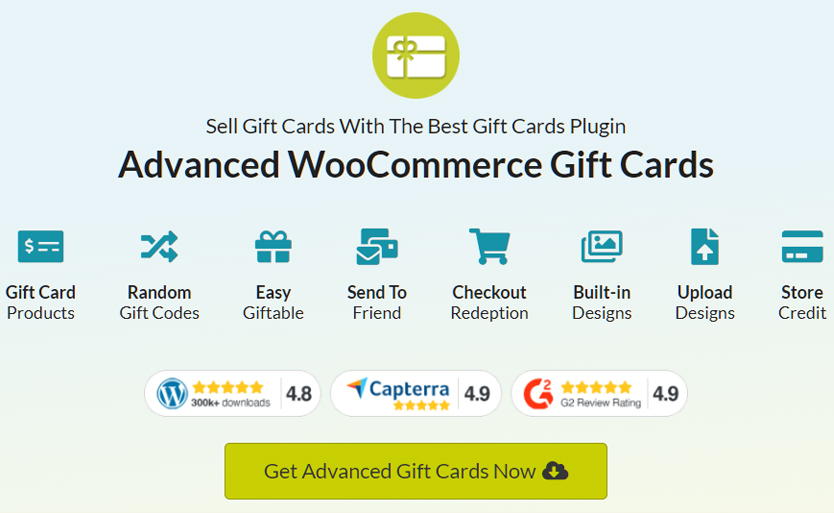 With the aforementioned plugin, you can:
Create gift card products
Display gift cards on the store as purchasable products
Use built-in gift card designs or custom designs
Preview your gift card emails
Allow the buyer to give gift cards to other people
Allow customers to redeem their gift card value into store credits
So, what does all this mean for your Black Friday WooCommerce marketplace campaign? Basically, it could be the difference in taking your profits to the next level!
Example:
Imagine you're running a marketplace that sells fashion items, and that you're gearing up for Black Friday madness. Using Advanced Coupons' WooCommerce Gift Cards plugin, you introduce an array of stylish gift card options on your store. Customers adore these digital cards, buying them to share the joy of shopping at your boutique with their loved ones.
Come Black Friday, your store is bustling with eager recipients armed with these trendy gift cards. They explore your collection and, fueled by the excitement of using their cards, not only redeem them but also end up discovering more items they love. The result? Your campaign turns into a shopping extravaganza, surpassing expectations as customers indulge beyond the card's value and amplify your Black Friday WooCommerce sales to soaring heights.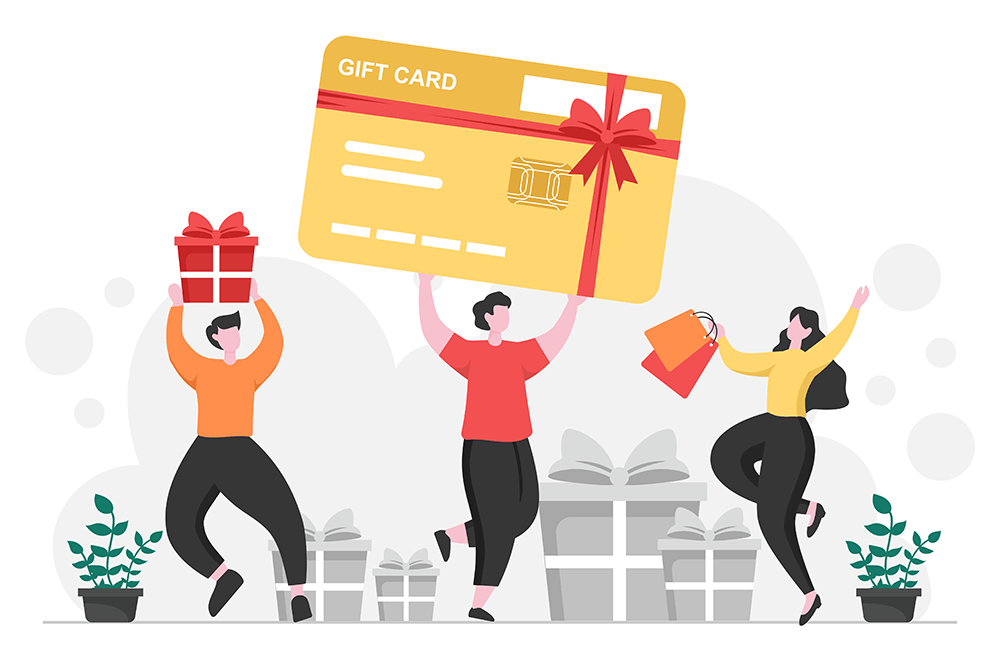 4. Loyalty Programs
Running a successful business is not just about drawing in new faces; you also need to show some love to your regular, loyal customers. This is where loyalty programs come in.
Loyalty programs work as a special nod to your devoted customers, a way to tell them that they're valued. And when the Black Friday bonanza kicks in, you can roll out the red carpet for these VIPs, offering them exclusive access to early deals or sales. Basically, this is a way of telling them, "You're part of the inner circle."
By keeping your loyal customers feeling extra special, this strategy allows you to build a community of committed shoppers who keep coming back for more. This way, you guarantee an enormous boost to your Black Friday WooCommerce profits.
WooCommerce doesn't have built-in, native functionality specifically designated for loyalty programs. Thankfully, Advanced Coupons boasts a versatile WooCommerce Loyalty Program plugin.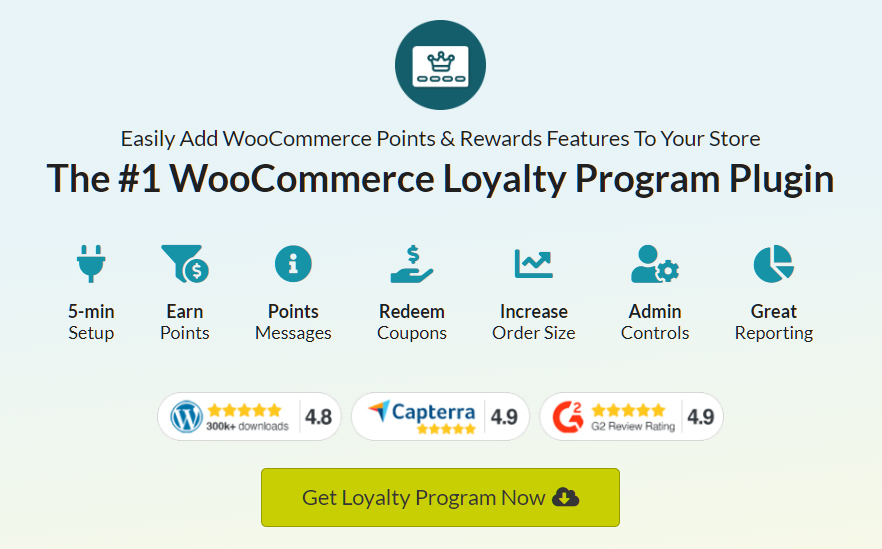 This plugin grants you the ability to:
Create loyalty programs
Earn points
Redeem points into store credits
Manage customers
Track your customer's points earning and redemption
Moreover, you can let customers earn points for performing various actions, such as:
So, do you want to make your repeat shoppers feel truly appreciated? Then consider implementing a loyalty program in time for your Black Friday WooCommerce marketplace campaign. It's like giving them a front-row seat at the main event, ensuring they're the first in line for the best offers.
Example:
Say you're a tech gadget marketplace owner prepping for the Black Friday rush. With the WooCommerce Loyalty Program plugin, you introduce a loyalty program for your customers. Now, they earn points for leaving reviews, engaging with your blog, making purchases during your special promotions, and other actions.
As Black Friday arrives, your loyal customers benefit from their accumulated loyalty points. They shop earlier, snagging the best deals and taking advantage of exclusive offers. This makes them feel like esteemed members of an exclusive VIP club.
Knowing they're part of something special, these customers not only return for Black Friday but stick around even after the shopping rush. Your loyalty program proves to be the ace up your sleeve, bringing in more Black Friday WooCommerce sales and making your campaign an outstanding success.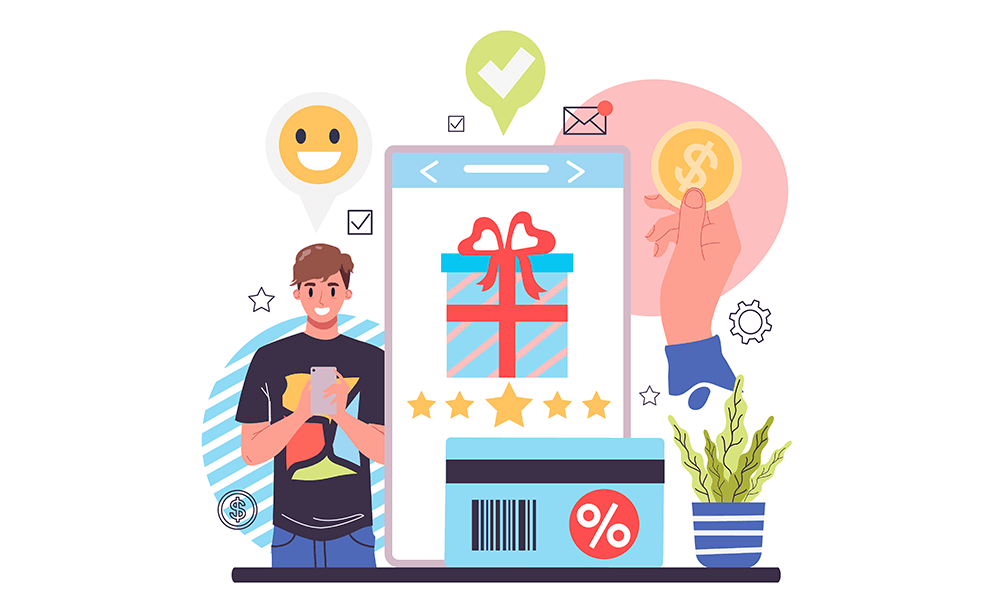 Conclusion
Strategies that boost your Black Friday WooCommerce sales hold the key to an immensely successful sales event. After all, the best promotional offers don't merely offer a discount; they're avenues to forge lasting relationships with customers, solidify brand loyalty, and transform the shopping experience into something truly memorable.
To recap, four Black Friday WooCommerce deals you can employ include:
Utilize these tools wisely to not only boost your sales but to stand out amidst the Black Friday chaos!
Do you have any questions about how to ensure the success of your Black Friday Woocommerce marketplace campaign? Reach out to us and let us know; we'd be happy to hear from you!