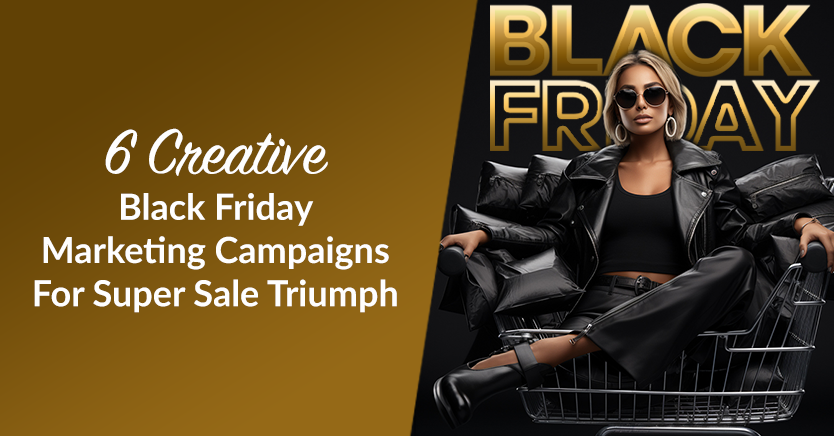 Black Friday is your multi-vendor marketplace's big chance to shine and bring in buyers and sellers. However, to score big during this mega sales event, you need to implement unique Black Friday marketing campaigns.
It's not enough to announce that you're offering huge discounts – you have to captivate your audience to truly draw them in. This way, you get to stand out amongst the competition and skyrocket your sales.
Today, we have some creative marketing ideas that'll make your shopping hub the talk of the town. So let's get right into it!
6 Creative Marketing Campaigns To Maximize Your Success This Black Friday
Maximize your earnings during the year's biggest sale by employing the following Black Friday marketing campaigns!
1. Story-Driven Flash Sales
Make your Black Friday flash sales pop with a bit of storytelling magic!
Imagine teasing your buyers with an exciting story about the exclusive products up for grabs on the big day. Whether it's fashion, tech, or home goods, create a buzz with a tale that leads up to the big Black Friday sale.
Think of it like unraveling a mystery – the more you share, the more anticipation builds. This kind of storytelling makes your products way more exciting, and that means more people hitting that "Buy Now" button!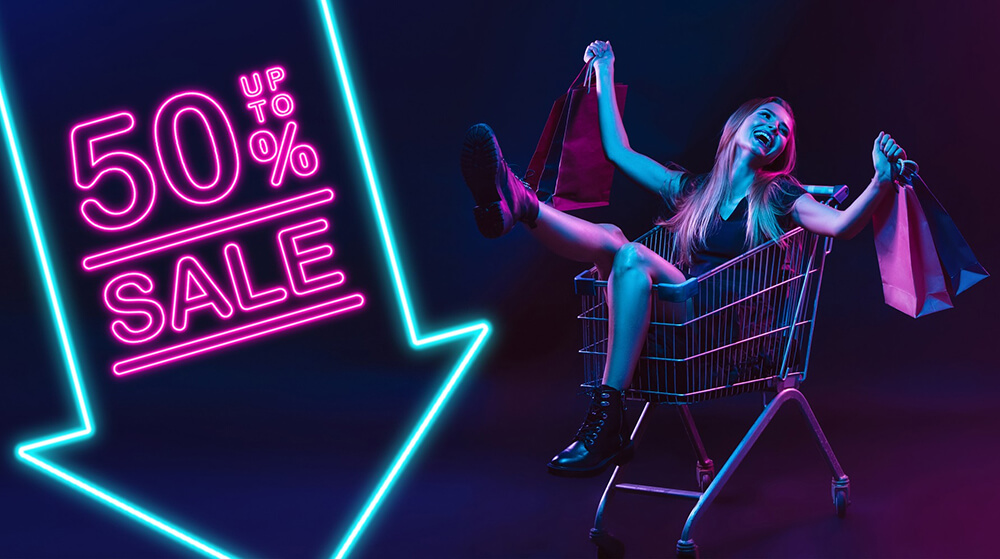 Example:
Let's say you run a fashion marketplace. You could craft a captivating story about a limited-edition line of clothes.
Over a series of days early in November, start with teaser posts about the design process, fabric choices, and sneak peeks of the outfits. Then, build anticipation by gradually releasing increasingly bigger reveals the closer you get to Black Friday. This will give customers a reason to keep checking back!
Alternatively, you could have your Black Friday marketing campaigns revolve around a character of your creation. Your promotional material should tell the story of this character, from the obstacles that they have to surmount to their ultimate victory. Such a strategy will endear your audience to your brand, making them more likely to buy your stuff come the big day.
Consider Amazon's Lonely Yeti campaign, which featured the eponymous cryptid in videos that went super viral!
2. Collaborative Influencer Marketing
Team up with popular influencers within your niche to make some noise about your Black Friday deals!
Find influencers who know your marketplace well and who engage with your target audience (maybe it's tech geeks or fashion icons – it depends on your business). Then, work with them to spread the word about your offers.
Basically, these social media stars can create cool posts, videos, or reviews and share them with their followers. Their stamp of approval means more eyeballs on your marketplace, which equals more trust, more sales, and the inevitable success of your Black Friday marketing campaigns.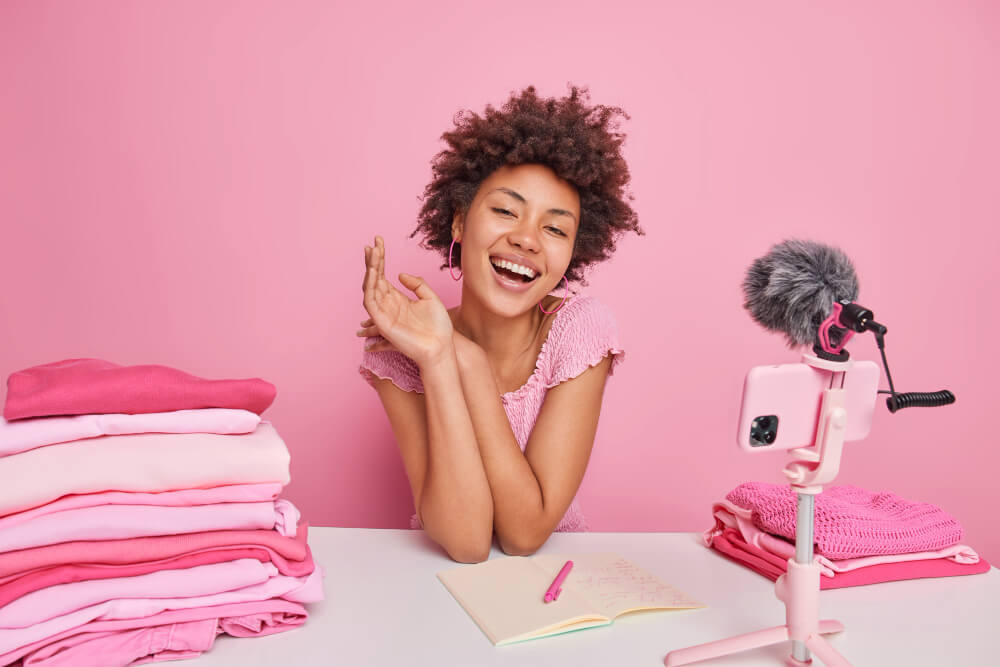 Example:
Imagine partnering with a well-known tech YouTuber, cosmetic product guru on TikTok, or fashion Instagram influencer. They could showcase the top picks from your marketplace in videos or posts, discussing why these products are amazing and a must-have during Black Friday. Their endorsements could be combined with exclusive discount codes for their followers.
You could even incorporate a contest granting lucky winners special rewards, such as a meet-and-greet with the influencer. Or you could offer products autographed by the influencer or packaged with items from the influencer's own store.
3. Tailored Customer Loyalty Programs
Show your loyal customers some love with a custom loyalty program, then hook them up with the VIP treatment.
Provide these customers with massive discounts, early access to Black Friday deals, or bonuses for getting their friends on board. Everyone loves to feel special, right? By giving a shout-out to your regulars, you're turning them into your forever fans. Consequently, this means more sales on Black Friday. In addition, it can ensure more repeat sales long after the event's conclusion.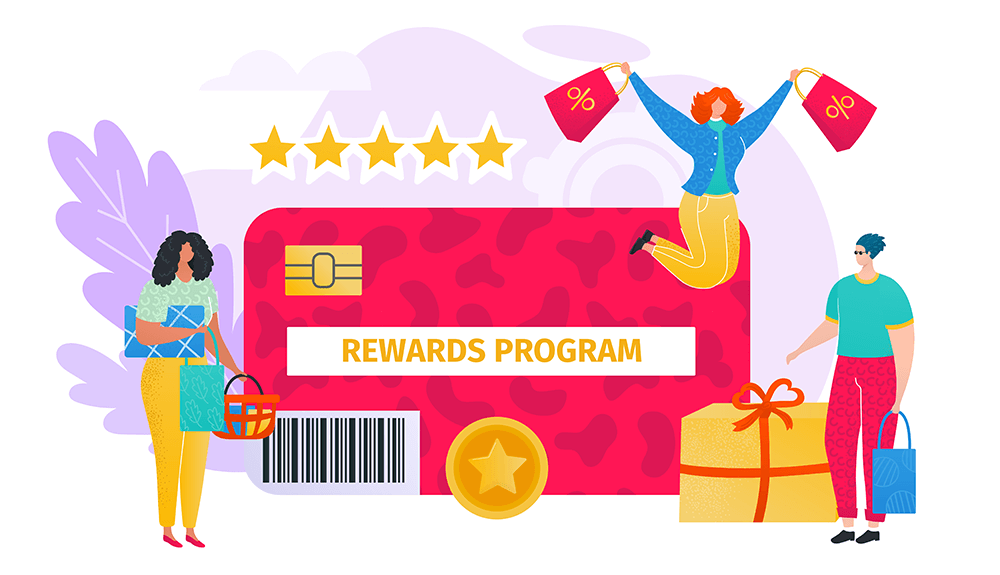 Example:
Create an exclusive club for your loyal customers that offers them various perks. For example, you can grant them a members-only sale, boasting even bigger discounts, a day before the official launch. Or how about a giveaway open only to club members?
Furthermore, you could include a referral program where existing members get extra discounts or rewards for bringing in new customers. Remember, making them feel like part of a special group could enhance their loyalty – and your sales!
Speaking of loyalty programs…
Need help developing the best loyalty program for your multi-vendor marketplace? Then check out Advanced Coupons' WooCommerce Loyalty Program. This simplifies the creation of loyalty programs sure to encourage continued patronage of your marketplace, making it an indispensable tool for your Black Friday marketing campaigns.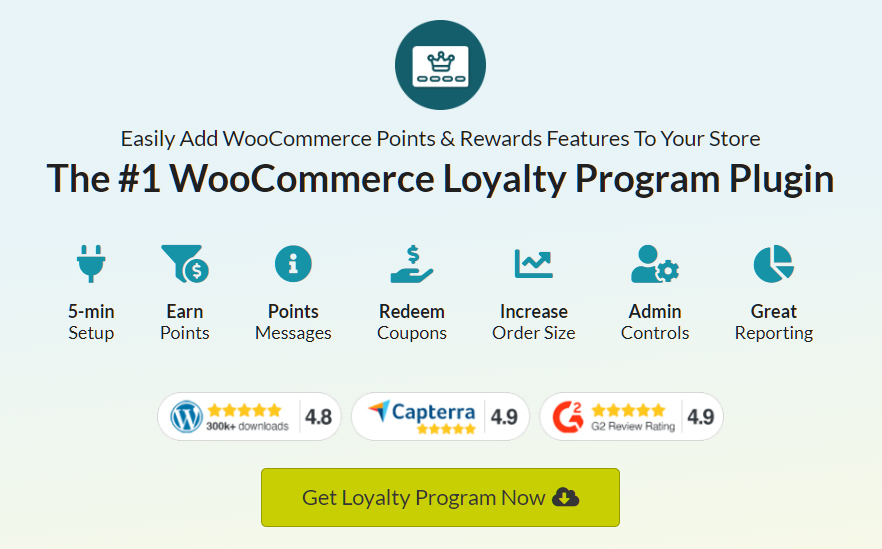 The Advanced Coupons Loyalty Program lets your customers earn points for making orders, leaving reviews, and more. Then, they can redeem points for coupons, allowing them to enjoy various discounts from your marketplace. Gamifying the shopping experience this way can boost sales as customers vie for the chance to claim more goodies!
Speaking of gamification…
4. Implementation of Gamification
To create truly memorable Black Friday marketing campaigns, we recommend engaging your customers with a bit of gaming fun. Basically, gamification is all about adding game-like features to make your online marketplace more interactive and captivating. As such, it entails designing processes with a positive feedback loop within your store.
The aforementioned loyalty program is a form of gamification. You entice customers with rewards (points) when they take certain actions (like making purchases). When the rewards are appealing, customers are motivated to keep performing that action repeatedly to earn more rewards.
You can set up a reward system where customers earn points for purchases, reviews, or referrals. Completing tasks or hitting milestones unlocks badges, and a leaderboard encourages friendly competition.
Don't underestimate the power of gamification! In fact, research has demonstrated that using gamification techniques can potentially boost customer acquisitions by up to 700%!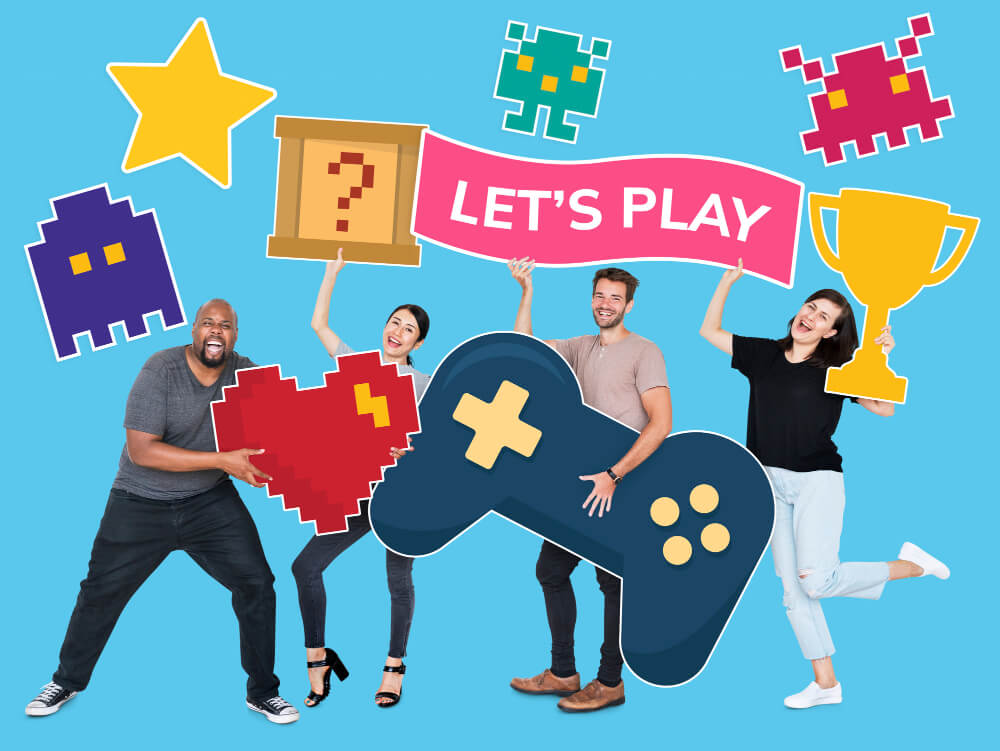 Example:
Think about creating fun quizzes or challenges related to your products. For example, if you're selling fashion items, a style quiz that recommends products based on personal preferences could be a hit.
Or how about spicing things up by letting customers spin a wheel for discounts? Reward exclusive deals to customers for finding hidden treasures on your site or solving puzzles!
Speaking of spinning wheels…
You can build a spinning wheel using the popular lead generation software, OptinMonster. With this tool, you can set up game wheels for your multi-vendor marketplace as well as incorporate various features like fixed bars.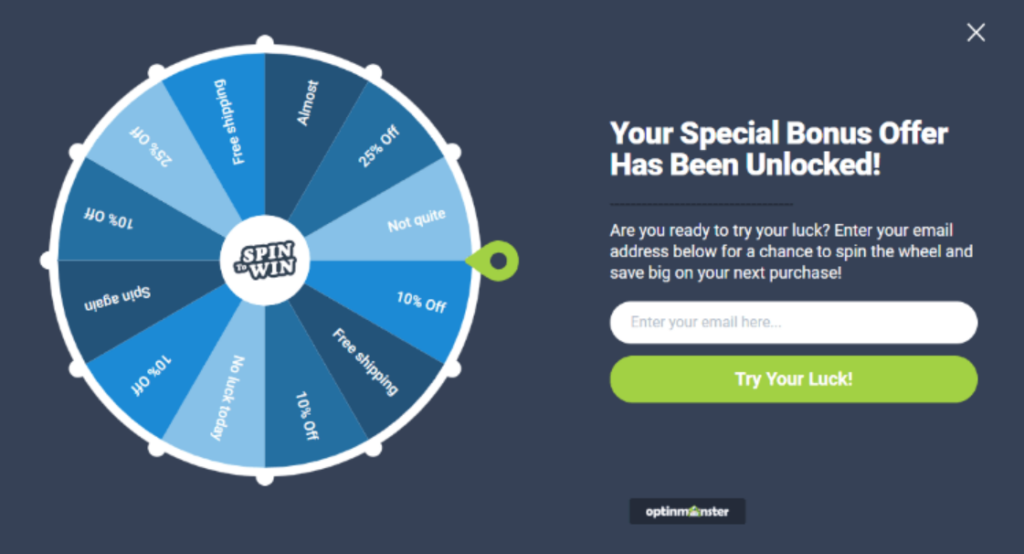 Furthermore, the game wheel enables email collection, making it an exceptionally effective implementation.
5. User-Generated Social Media Contests
While we're on the topic of games… who doesn't love a good social media contest? Invite your audience to some fun before the big Black Friday sale; host interactive games that let customers put their imagination and creativity on display!
For example, you can have your audience share unboxing vids, creative photos or skits revolving around your products, or fun presentations about how they use your stuff. Then, pick your winners and reward them with discounts or exclusive access to the hottest deals.
This strategy is a win-win! After all, engaging your customers creates a buzz. In addition, you get awesome user-generated content that spreads the word about your multi-vendor marketplace.
Example:
Want to enhance the profitability of your Black Friday marketing campaigns? Then encourage your audience to share their experiences with your products creatively.
For instance, if yours is a home goods marketplace, ask users to post exciting photos or videos of your products in their home setup. Then, offer incentives, such as Black Friday discount vouchers, for the most compelling, unique, and well-made content. This can create enormous excitement for your sale. Moreover, it can generate authentic content for your brand.
6. Vendor Collaboration Showcases
Show your vendors how important they are to you. Give them the spotlight leading up to Black Friday!
Choose specific days to highlight vendors or certain types of products. Then, create showcases on your website, social media platforms, or emails. Let your vendors shine with their best deals or exclusive Black Friday offers.
By showcasing your vendors' talents, you win on two fronts. First, you cultivate your relationship with your vendors, encouraging them to perform at their best. In addition, you give customers a smorgasbord of products to drool over before the big day.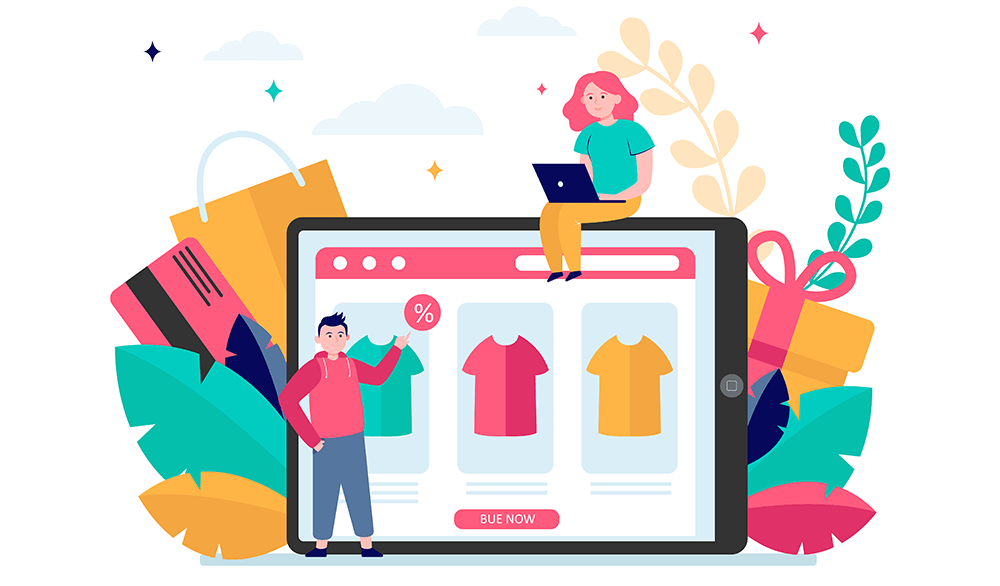 Example:
Prior to Black Friday, feature a vendor each day or week on your website and social media.
For instance, if you have a diverse marketplace selling handmade items, spotlight a crafter and their unique creations. Provide glimpses into their work, share their story, and offer exclusive discounts on their products leading up to the big sale. This not only highlights vendors but also engages customers in the lead-up to Black Friday.
To ensure the success of your Black Friday marketing campaigns, keep your vendors informed about your plans to spotlight them, their store, and their goods!
Speaking of informing your vendors…
There are many ways to communicate your marketing plans to your team of vendors. For example, you can use a tool like Drip to send messages to entire groups on your email list.
Moreover, you can take advantage of WC Vendors' vendor dashboard notification system, which involves writing a message that appears on every vendor's dashboard.
While on your WordPress dashboard, simply click WC Vendors > Settings > Display > Notices. Next, compose your message in the Vendor Dashboard Notice window. Finally, click the Save Changes button to implement your work.
Basically, your message will appear below every vendor's dashboard menu, making it impossible to miss.
Eager for more information on vendor dashboard notifications? Then check out the following article: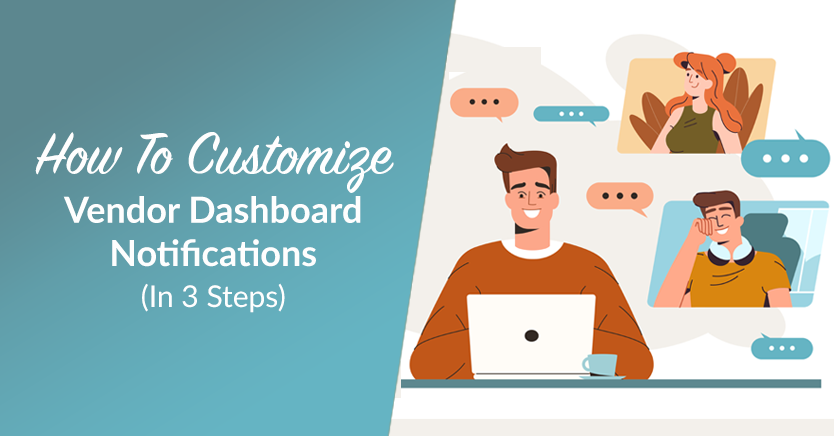 Would you like more tips on how to guarantee the success of your vendors during the Black Friday sales period? Then read the following, highly-recommended post: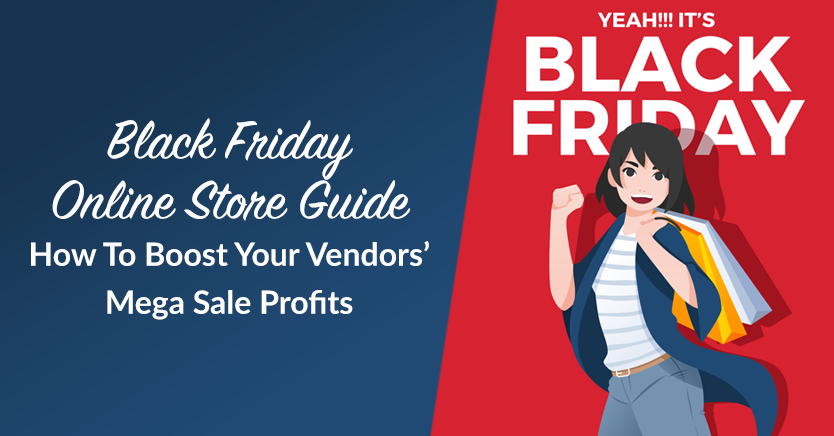 Conclusion
To create lucrative Black Friday marketing campaigns, you need to use the best promotional strategies in your arsenal. Remember: it's not just the discounts that attract shoppers to your virtual doorstep; it's also the creativity and passion behind your efforts.
Today, we explored 6 Black Friday marketing campaigns guaranteed to set your business apart and encourage your audience to take advantage of your deals. To recap, these campaigns include:
Do you have any questions about Black Friday marketing campaigns? Feel free to reach out to us; we'd be happy to hear from you!