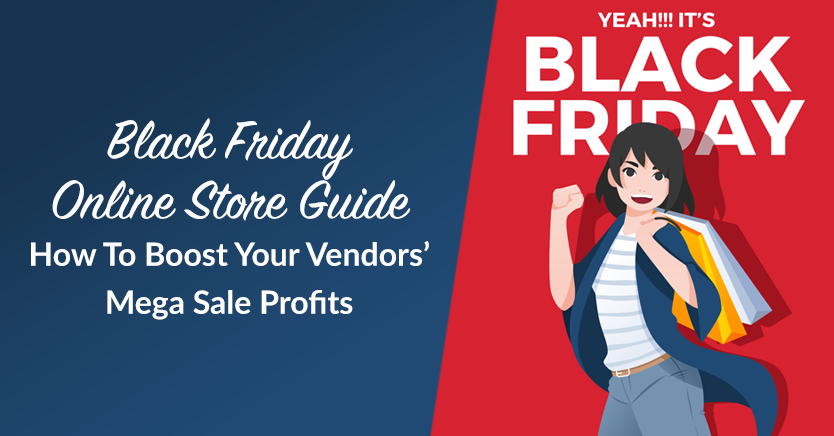 As the holiday season approaches, businesses around the world are gearing up for the biggest shopping event of the year: Black Friday. Which is why we created this Black Friday Online Store Guide—to boost your marketplace's chances of earning massive profits this sales season!
Simply put, Black Friday offers a golden opportunity to boost your vendors' profits. And you know what happens when your vendors prosper—your marketplace flourishes.
In this guide, we'll explore essential strategies—specifically in the areas of vendor storefront optimization, pricing, and marketing—to ensure you enjoy a successful Black Friday online store campaign. We even have special instructions for WC Vendors users!
So let's get started!
3 Strategies To Boost Your Vendors' Profits This Black Friday Sales Season
For every vendor and marketplace owner, Black Friday is the time to shine. To help you make the most of this retail extravaganza, we've compiled a list of expert tips and strategies to ensure a successful and highly profitable Black Friday campaign.
1. Vendor Storefront Optimization
Vendor storefronts are critical in online multi-vendor marketplaces. After all, they provide a platform for vendors to establish their brand, display their products or services, interact with customers, and compete effectively.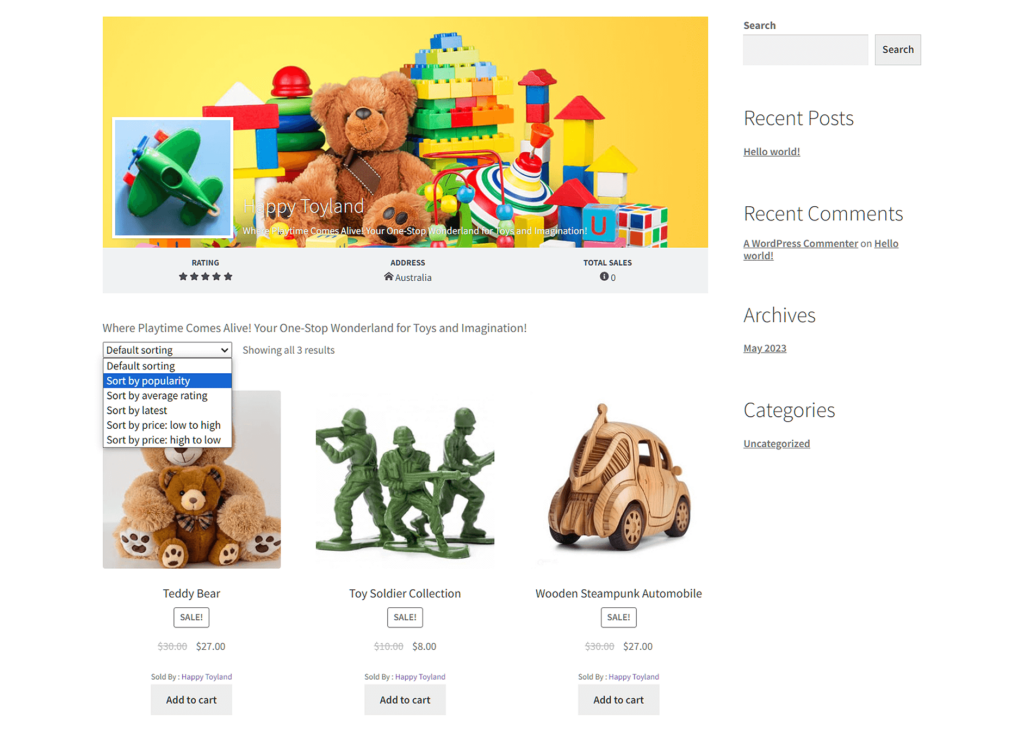 During events like Black Friday, customers are inundated with choices and deals. Thankfully, well-optimized storefronts can make a significant difference in attracting and retaining customers, ultimately boosting sales for both vendors and the marketplace owner.
For these reasons, vendor storefront optimization is a crucial component of a successful Black Friday campaign. It's all about ensuring that the vendor's online storefront is not only visually appealing but also highly functional, catering to the needs and preferences of your potential customers.
Here's an in-depth look at how to optimize your vendors' storefronts for your Black Friday online store campaign:
1.1. Vendor Branding
Allowing vendors to showcase their brand identity within their storefronts can create a sense of trust and credibility as well as add a personal touch to the shopping experience. Remember: shoppers may be more inclined to purchase from a vendor they feel a connection with, which can be fostered through branding elements.
In short, vendor branding can help vendors stand out in a competitive marketplace.
Thus, have your vendors design banners and store icons that exhibit their unique branding, then upload these images to their digital storefront. Make sure their logos are prominently displayed on these images. And because these images are for your Black Friday online store campaign, they should also reflect the excitement of the shopping season.
To make sure your vendors can upload banners and store icons to their storefront, head to your WordPress dashboard, click WC Vendors > Settings > Forms > Settings, then make sure the Store banner and Store icon fields have unticked Hide checkboxes. To require vendors to upload these images, tick the Required checkboxes.
If any of your vendors don't have branding, you can use your marketplace's banner, instead. Simply design an image. Then, on your WordPress dashboard, click WC Vendors > Settings > Display > Branding, and click the Upload Default Store Banner button to upload the image.
1.2. High-Quality Imagery
Pictures speak louder than words. And in e-commerce, the quality of your images can significantly impact conversion rates whether or not you're running a Black Friday online store campaign.
When it comes to product images, encourage your vendors to use high-resolution pictures that effectively showcase the items they're selling. Clear, well-lit, and detailed photographs help customers make informed decisions. This is especially important during Black Friday when buyers are making quick choices among multiple deals.
As for branding, make sure your vendors' logos and banners are just as exceptionally crafted. That means making generous use of striking colors, pleasing designs, and visual elements that are both attractive and sensible. Any text included in these images should pop, so vendors should use large, easy-to-read fonts and contrasting colors (e.g. white text on a black background).
1.3. Deals Showcase
Because Black Friday is all about incredible deals and discounts, encourage your vendors to prominently showcase their Black Friday offers on their storefronts. This ensures that customers are well aware of the special promotions available, ultimately driving higher sales and a successful Black Friday campaign.
To highlight special promotions, have your vendors use eye-catching banners or labels that specify discounted products. Here are a few tips on how to maximize the potential of these promotional materials:
Banners should have text clearly indicating the discount. For example, the text can say, "Get 60% Off Our Products!"
Use Calls to Action, such as words like "Shop Now!" or "See Our Products!" positioned within button-shaped graphical elements
Create a sense of urgency by incorporating text that says "Limited Time Offer," "Hurry While Supplies Last," "Only Today," etc. This psychological trick can induce the fear of missing out (FOMO), encouraging shoppers to buy as soon as possible.
Use eye-catching graphics and photos (see above).
When customers can easily spot these deals, it piques their interest and entices them to explore further.
Additionally, consider creating a dedicated Black Friday deals section on your marketplace where shoppers can quickly find all the discounted items, making their shopping experience even more convenient. Furthermore, it's a good idea to feature popular vendors and products on your marketplace as well as social media platforms.
1.4. User-Friendly Design
It's not enough that your vendors' storefronts are visually appealing and informative; they have to be easy to navigate, too. This holds true not only for your Black Friday online store campaign but also throughout the year.
Because an online marketplace can be bustling with products, a well-structured layout with intuitive navigation is essential. Customers should easily find what they are looking for, understand how to browse through products, and quickly get to the checkout page.
The key is to make the customer's shopping journey as smooth and enjoyable as possible. A cluttered or confusing layout can result in potential customers leaving the storefront without making a purchase.
Thankfully, the vendor storefronts that come with WC Vendors are extremely simple to navigate, requiring customers only a few clicks between the storefront and the checkout page.
You can even change how your marketplace displays your list of vendors. Simply go to your WordPress dashboard, and click WC Vendors > Settings > Display > General. Then, scroll down to List Display, and from the dropdown menu, click "Grid" or "List."
1.5. Mobile Responsiveness
With the popularity of smartphones, tablets, and other handheld devices, mobile responsiveness is a feature that every vendor storefront requires. Black Friday shoppers are often on the go, and if your storefront doesn't adapt to their device's screen size, you risk losing valuable sales.
Make sure that all elements, from images to product listings to the shopping cart, are optimized for mobile. Pages should have fast loading times and offer easy navigation for users utilizing touch screens.
Once again, this is where WC Vendors are in luck, as the plugin creates marketplaces and vendor storefronts that look great on mobile devices.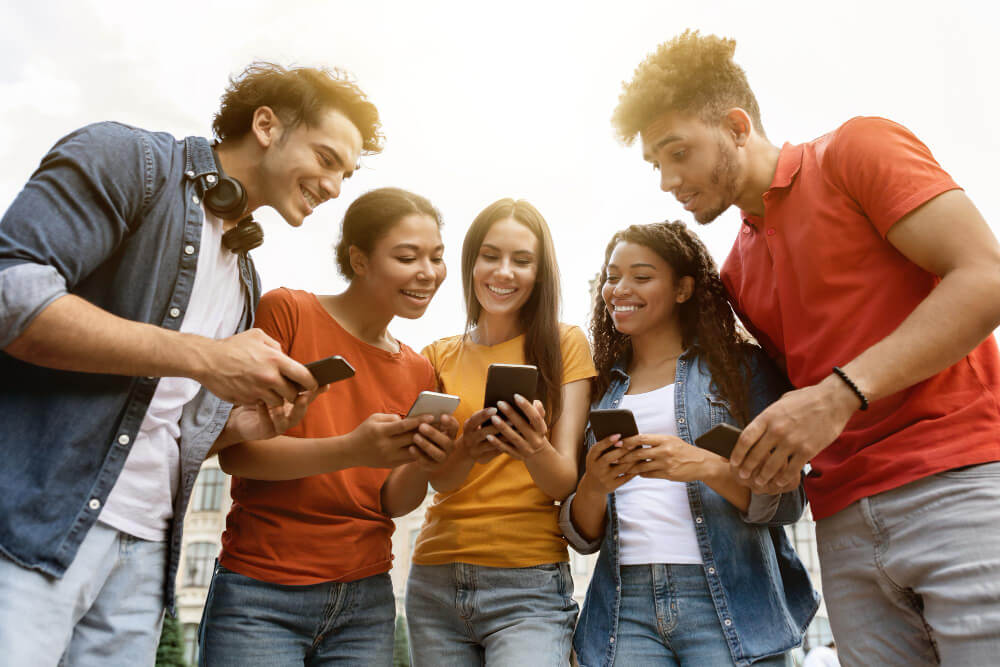 2. Pricing Strategies
Pricing strategies play a pivotal role in the success of any Black Friday online store campaign. These strategies are designed to maximize vendor profits while attracting and retaining customers.
Let's delve deeper into the pricing strategies your vendors can use this Black Friday season:
2.1. Discounts and Bundles
Encourage vendors to offer attractive discounts and bundle deals specifically for Black Friday. This entails reducing the prices of individual products or creating packages where customers can buy multiple items at a discounted price.
The allure of savings can entice customers to make more substantial purchases, increasing the overall revenue for both the vendors and the marketplace.
2.2. Dynamic Pricing
Dynamic pricing is a complex approach that revolves around modifying product prices in real time based on factors like competitor pricing, supply and demand, and customer behavior. This ensures that product prices remain competitive and can fluctuate to maximize profitability.
During your Black Friday online store campaign, dynamic pricing can be especially effective in attracting budget-conscious customers who are constantly seeking the best deals.
2.3. Flash Sales
Flash sales involve offering limited-time, highly discounted deals. These time-sensitive offers create excitement and a sense of urgency among customers.
By promoting flash sales during your Black Friday online store campaign, you can tap into the psychological aspect of urgency, prompting customers to make quick purchasing decisions.
Consequently, this can result in increased conversion rates and a significant uptick in sales throughout the event.
2.4. Free Shipping
Offering free shipping options during the Black Friday period is a well-proven strategy. Many online shoppers consider shipping costs when making a purchase decision, and offering free shipping can be a powerful incentive. This strategy not only reduces cart abandonment rates but also encourages customers to make more purchases.
It's important to communicate the free shipping offer prominently, so customers are aware of this benefit.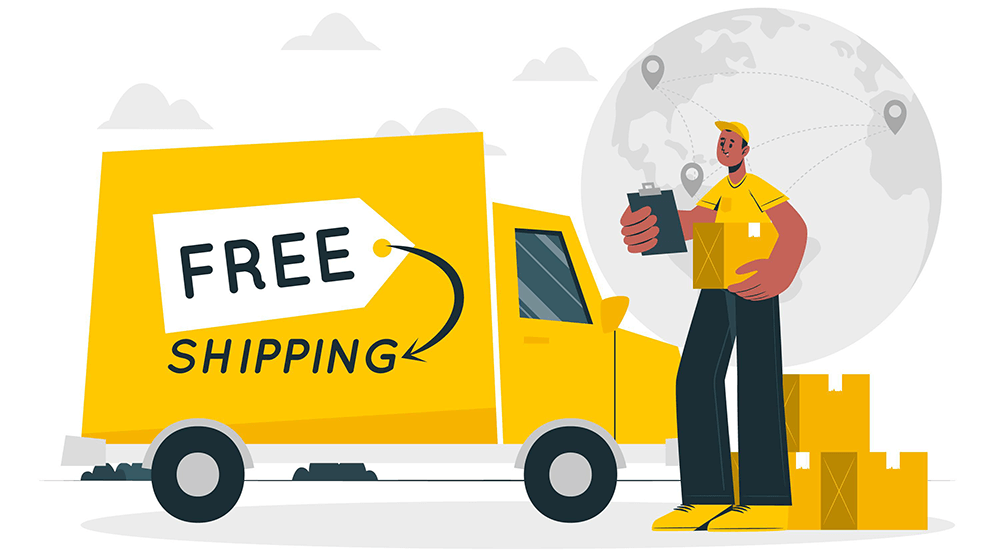 2.A. Offering Discounts Using WooCommerce
Offering discounts is easy using WooCommerce. Simply head to your WordPress dashboard, click Products > All Products, and then select your desired item from the table. Next, scroll down to the Product data box, click the General tab, and input a value in the Sale Price ($) entry field. Make sure this value is lower than the regular price.
You can even schedule the sale dates by clicking the Schedule button and picking your dates from a calendar.
2.B. Offering Discounts Using Advanced Coupons
If you want to create more complex discount offers, consider using WC Vendors' sister plugin, Advanced Coupons. This extends the coupon capabilities of your WooCommerce marketplace, allowing you to create and run coupon discounts, BOGO (Buy One, Get One) deals, gift card campaigns, loyalty programs, and more.
Check out the following articles if you'd like a glimpse into how to use Advanced Coupons to create special offers:
2.C. What Discount Percentage To Offer
Because your discount should depend on various factors—including your business, industry, and the last time you held a sale—there's no single answer to this question.
Typically, the larger the percentage (such as 50% and above), the more attractive your deal is to customers.
However, because not every marketplace can or should offer such a substantial discount, it might be better to use various percentage discounts. For example, you can shave 30% off some products, then 40%, 50%, and 60% off others. Then, you can say that you're offering "up to" a specific maximum discount (e.g. "Get Up to 60% Off!") to let your audience know that your Black Friday online store sale is offering diverse deals.
For more tips on setting your discount percentage, we highly recommend reading the article below:
3. Marketing Efforts
Marketing is an essential aspect of a highly profitable Black Friday online store campaign. With the right strategies in place, you not only spread awareness about your offers but also convince consumers that yours is the best platform to purchase from.
Here's a closer look at the various marketing strategies you can employ this Black Friday season:
3.1. Email Campaigns
Email marketing is a powerful tool for keeping your customers informed and engaged.
Thus, launch email campaigns in advance of Black Friday to notify your subscribers about the upcoming event. Send teaser emails that generate excitement and anticipation. Furthermore, it's an excellent idea to include sneak peeks of the deals they can expect, exclusive discounts for email subscribers, and reminders counting down the days until Black Friday.
Be sure to segment your email list to target different customer groups with tailored messages, ensuring that each customer receives relevant and personalized content.
For a more comprehensive guide on how to leverage email marketing during your Black Friday online store campaign, we highly recommend reading the following article:
3.2. Social Media Promotion
Social media platforms are key channels for engaging with your audience. After all, regular and engaging social media posts help to create a sense of community and build anticipation for the big shopping event.
Therefore, use platforms like Facebook, Twitter, Instagram, and more to create buzz around Black Friday. Share vendor products, highlight special deals, and run contests or giveaways to encourage interaction and excitement. Don't forget to use captivating images when promoting your deals via social media!
Also, consider using popular hashtags related to Black Friday to increase your visibility and reach a wider audience.
3.3. Paid Advertising
Allocating funds to paid advertising is a potent method to expand your reach and boost traffic to your marketplace. It can be particularly valuable during the competitive Black Friday period when many consumers are actively searching for deals.
Facebook and Google Ads offer precise targeting options, letting you tailor your ad campaigns based on customer preferences, behaviors, and demographics. Therefore, you'd do well to take advantage of such social media platforms.
Whatever your choice of platform, use visually appealing ad creatives that showcase your Black Friday offerings. Moreover, don't forget to set a budget that aligns with your marketing objectives.
3.4. Influencer Collaborations
Influencers have a dedicated and engaged following, making them influential voices in your industry. They can create content promoting your marketplace and vendor products, sharing their experiences and recommendations. Additionally, partnering with influencers in your niche can bring authenticity and trust to your Black Friday campaign.
For these reasons, consider collaborating with influencers who align with your marketplace's values and the products you offer.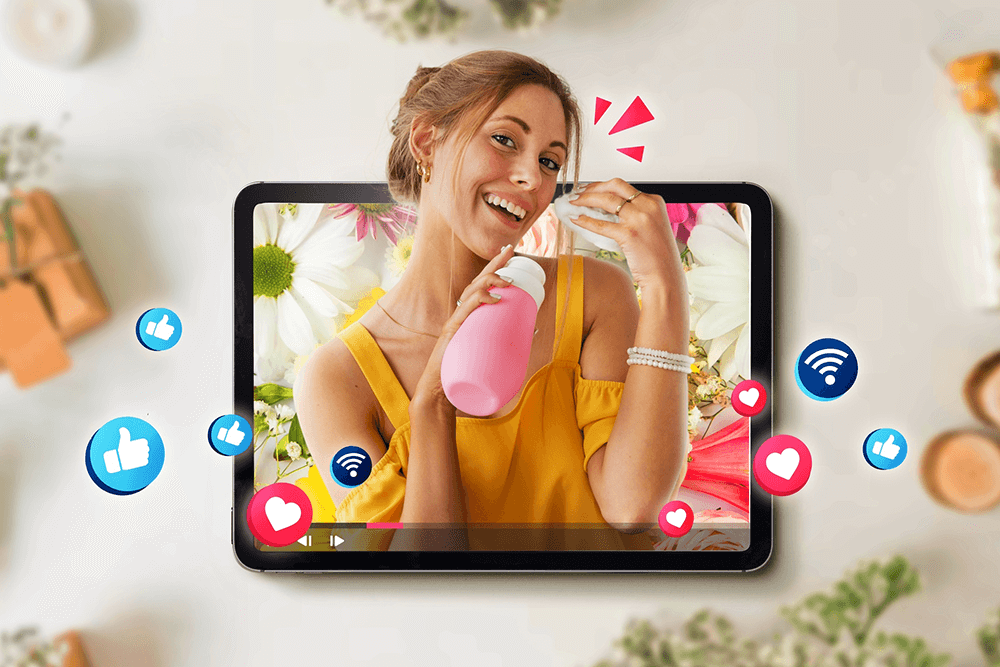 Your Ultimate Black Friday Marketplace Playbook: Maximizing Mega Sale Success
Hungry for more Black Friday strategies? Then check out our comprehensive Black Friday Playbook for multi-vendor marketplaces. Expect valuable tips on:
Ensuring your website is in ideal shape for Black Friday
Crafting an effective Black Friday marketing campaign
Setting up tracking and e-commerce analytics
Automating your processes
… and so much more!
Guarantee the success of your Black Friday online store campaign; take advantage of the strategies this article offers!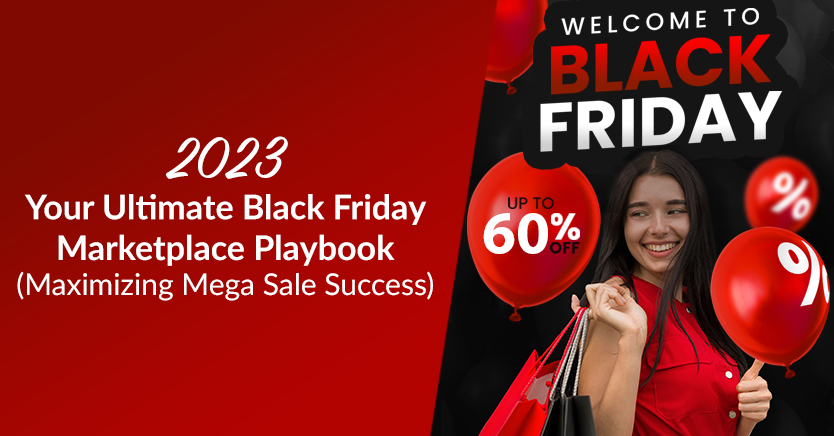 Conclusion
The success of your vendors during your Black Friday online store campaign means the success of your marketplace. Thus, it's to your best benefit to ensure that every seller on your platform knows the best strategies to employ during the sales extravaganza.
Today, we explored three strategies guaranteed to boost your vendors' earnings.
The first is vendor storefront optimization, which involves:
The second, pricing strategies, entails
Lastly, we have marketing efforts, which revolve around
Do you have any questions about how to boost your vendors' chances of success during your Black Friday online store campaign? Let us know in the comments!