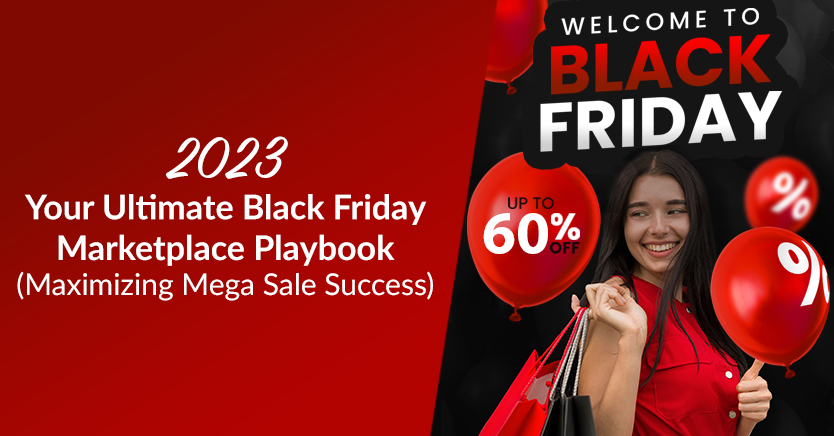 Black Friday is almost upon us! And for those hoping to reap the rewards of the year's biggest sale, you're in good hands, because we've got a Black Friday Marketplace Playbook just for you.
Whether you're running or hoping to launch a multi-vendor marketplace, you have to be proactive in your preparations to make the most of this special event. This means crafting irresistible promotions, optimizing your website for performance, and more.
Thankfully, both WooCommerce and WC Vendors grant you plenty of freedom to turn your plans into reality. Moreover, there are other plugins that can further enhance your capabilities.
So, are you ready to take advantage of the Black Friday shopping craze and skyrocket your profits this November? Then let's get started!
Black Friday Basics: From Definition To Important Dates
Occurring on the Friday after U.S. Thanksgiving, Black Friday is a popular retail sale during which many marketplaces and retailers provide heavily advertised sales at reduced prices. It generally kicks off the Christmas shopping frenzy.
This year, Black Friday falls on November 24.
However, smart business owners offer amazing deals several days before and after Black Friday. The start and end dates of your sales promotion are totally up to you, your business, and your audience.
Below is an example of how we schedule our sales.
Early Black Friday: This can start a week or two before Black Friday proper. For example, you can hold it from November 13 to 23.
Black Friday: This is the traditional sale day that goes live on Friday, November 24.
Black Friday Extended: This extends the sale for a short period after Black Friday. We can set this on November 26.
Cyber Monday: Lasting a single Monday, this event provides extra sale incentives the week after Black Friday. This year, it falls on November 27.
Cyber Monday Extended: This starts after Cyber Monday and prolongs the sale till the end of the week. This year, it occurs from November 28 to December 1.
In addition, you can hold sales on the following dates:
Green Monday: This falls on December 11 this year.
Free Shipping Day: Happening on December 14 this year, this event is a good opportunity to offer free shipping to help customers buy last-minute gifts for their friends and loved ones.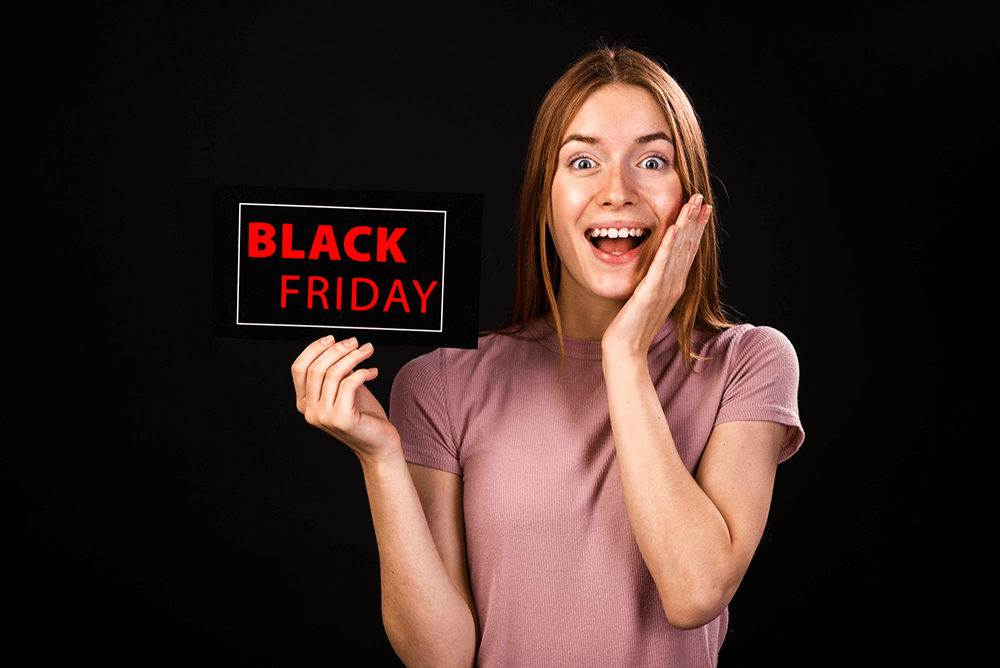 Why Black Friday Is A HUGE Deal
So, why exactly is Black Friday so crucial for you as a marketplace owner?
Basically, this is the time of the year when you can rake in MASSIVE profits. Furthermore, it's a great way to show your appreciation for your customers.
Still on the fence about Black Friday? Then allow these compelling statistics to change your mind:
According to Adobe Analytics for 2022, Black Friday witnessed a record $9.12 billion in shopper spending, marking a 2.3% increase compared to the previous year.
87.2 million U.S. shoppers turned to online shopping on Black Friday in 2022
As per reports from Shopify, in 2022, the average order total for Black Friday and Cyber Week reached $102.10. This shows a slight increase from the 2021 figure of $100.70.
Cyber Week in 2022 witnessed a historic milestone, with a remarkable 196.7 million Americans engaging in both in-store and online shopping, marking a noteworthy 9.8% year-over-year increase.
The prevalence of Cyber Week shopping among U.S. consumers surged in 2022, with 76% reporting their participation, up from 70% in 2021.
In short, Black Friday represents a golden opportunity for marketplace owners to capitalize on increased sales and expand their customer base. This makes it an ideal time to ramp up your efforts. Furthermore, keep in mind that this is not just about short-term profits; it's also about positioning your marketplace for long-term growth.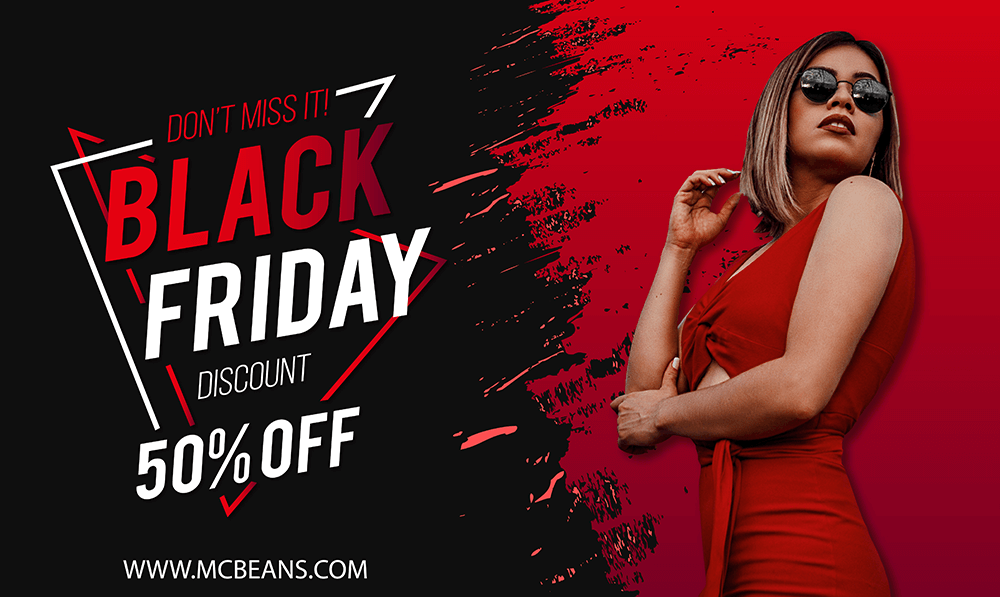 Your Black Friday Marketplace Playbook: 6 Major Tips For Mega Sale Success
Now that you know how lucrative Black Friday can be, let our Black Friday Marketplace Playbook show you how you can maximize your success during this shopping phenomenon.
Tip #1: Start Your Preparations Early
For the best results, start your Black Friday preparations well ahead of time—a couple of weeks to a month before the start of your sales.
You might wonder, "Are weeks of preparation truly necessary?" The answer is a resounding yes.
Firstly, early preparations allow your vendors to manage their inventories effectively, ensuring that they have enough stock to meet the heightened demand.
In addition, starting early grants you the time to devise and fine-tune your marketing strategies, including crafting enticing discounts and promotions.
From a technical standpoint, early preparations allow you to optimize your website's performance to ensure stable operations during the peak shopping period. This not only gives you a competitive edge but also allows you to identify and address any technical glitches. This way, you can ensure customers a seamless shopping experience.
Lastly, early preparations empower you to engage customers effectively through improved content and user experience. This ultimately positions your store for a successful Black Friday.
In short, early preparation is not just a good idea; it's a prerequisite for success.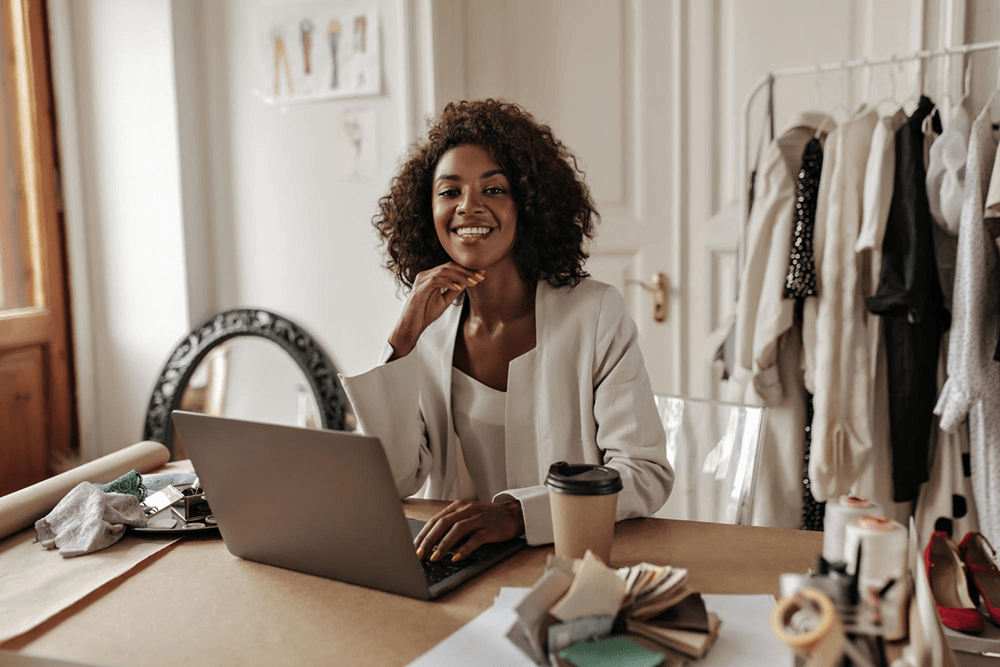 Tip #2: Determine Your Target Dates
The second tip our Black Friday Marketplace Playbook recommends revolves around the dates we've already discussed.
Identify the specific dates that you intend to offer your sales. As previously mentioned, Black Friday has evolved beyond a single day; it now encompasses a series of sale days that collectively constitute the extended sale period.
Realistically, not every seller can dedicate time and resources to every one of these sale days, and that's perfectly fine. What's crucial is that you make the most of the time available to you and execute your strategies effectively during the targeted sale days.
In essence, it's about setting clear priorities and recognizing that quality can often surpass quantity. Focus on delivering outstanding performance during the days you can actively target, ensuring that your efforts are well-placed and your preparations are designed for success.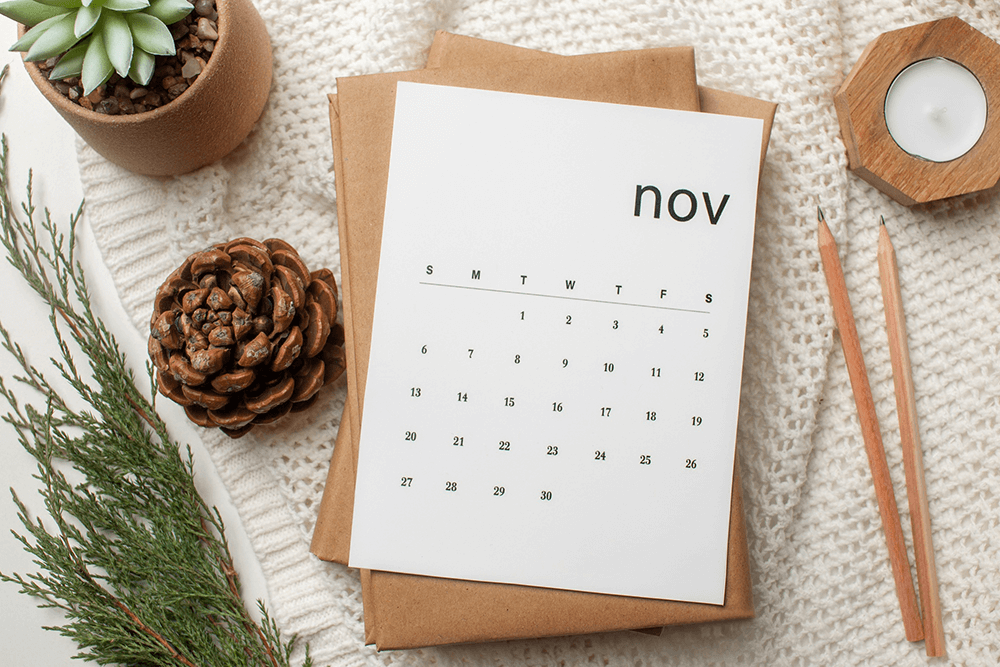 Tip #3: Ensure Your Website Is In Top Shape
A shocking 30% of retail sales occur between Black Friday and Christmas, and Black Friday is just the tip of the iceberg in the year's most frantic shopping season. Thus, you can expect shoppers to flood your multi-vendor marketplace during this period. And if your website isn't ready to accommodate this sudden influx of traffic, it can crash.
Thankfully, there are various ways to ensure your online marketplace can handle traffic levels that are two to three times higher than normal.
3.1. Enhance Your Homepage
The nature of Black Friday is characterized by incredibly brief attention spans. Within the initial 30 seconds of landing on your homepage, customers must be able to grasp the essence of your store as well as immediately recognize what products or services your company provides. For these reasons, you must refine the clarity and comprehensibility of the critical information presented on your homepage.
To craft a more captivating and user-friendly homepage, this Black Friday Marketplace Playbook recommends the following strategies:
Revise Your Headline: Replace generic headings such as "Welcome to [store name]" with a concise, compelling headline that clearly conveys your store's offerings.
Showcase Key Products: Replace the primary image with the most significant product or offer that you wish visitors to immediately notice.
Optimize the Call to Action: Elevate the prominence of your call to action button by utilizing attention-grabbing colors. Moreover, you should refine the text to effectively encourage action.
Remember: enhancing your homepage is key to optimizing your website for a generous amount of Black Friday marketplace profits.
3.2. Enhance Your Checkout Page
Baymard Institute discovered that the average cart abandonment rate for 2023 is a staggering 70.19%.
Cart abandonment happens for various reasons, including when customers encounter frustrations during the checkout process. This frustration can arise from overly complex forms, excessive information requirements, or unexpected fees.
Therefore, you must simplify your store's checkout process. If possible, condense said process into a single page.
With that in mind, our Black Friday Marketplace Playbook suggests making the following modifications to your checkout page:
Refine the Header: Remove menu options, social icons, and any unneeded elements from the top of the page. However, retain the logo for branding purposes.
Optimize the Footer: Get rid of unnecessary footer links. Preserve only the copyright notice and essential links to your privacy policy and terms.
Streamline Form Fields: Create a user-friendly form by minimizing the number of fields customers must complete. Retain relevant fields only while eliminating non-essential ones such as Date of Birth, Fax Number, Gender, etc.
Provide Transparent Shipping Costs: Present shipping costs clearly and explicitly. After all, customers tend to verify this information during the checkout process.
Offer Diverse Payment Options: Provide a choice of two or more payment methods to give customers flexibility in how they pay.
Upon implementing these changes, anticipate a substantial boost in the checkout page's conversion rate. Thus, the earlier you enact these improvements, the more you can maximize your Black Friday marketplace sales potential.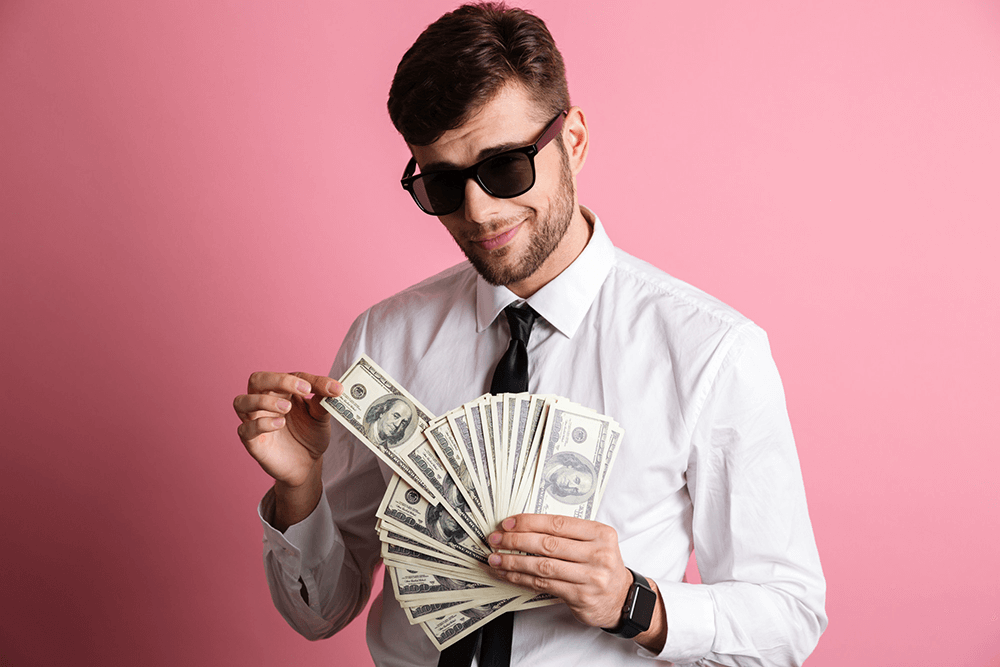 3.3. Invest in Robust Hosting
Finding the right hosting solution is an essential consideration for WooCommerce marketplaces.
Excellent hosting provides you with two major benefits:
A. Faster Website Speed
What happens when a marketplace loads quickly? It enjoys better search engine rankings, making your vendors and their products more likely to be discovered by consumers. This, in turn, improves its chances of making more sales.
In addition, shoppers find faster-loading marketplaces more convenient and pleasurable to navigate. The resulting boost in customer satisfaction can then encourage instant as well as additional and recurring purchases.
B. Minimized Downtime
Downtime is when a website is inaccessible or lacks sufficient functionality for users to accomplish their intended tasks. Long downtimes can push customers away and harm your top-line revenue, sometimes leading to huge losses.
Fortunately, the right hosting provider or plan can ensure that your marketplace experiences little to no downtime.
Looking for a great hosting provider? This Black Friday Marketplace Playbook recommends BunnyCDN, a Content Delivery Network (CDN) designed to host your static files and enhance the rapid delivery of these files to your site visitors.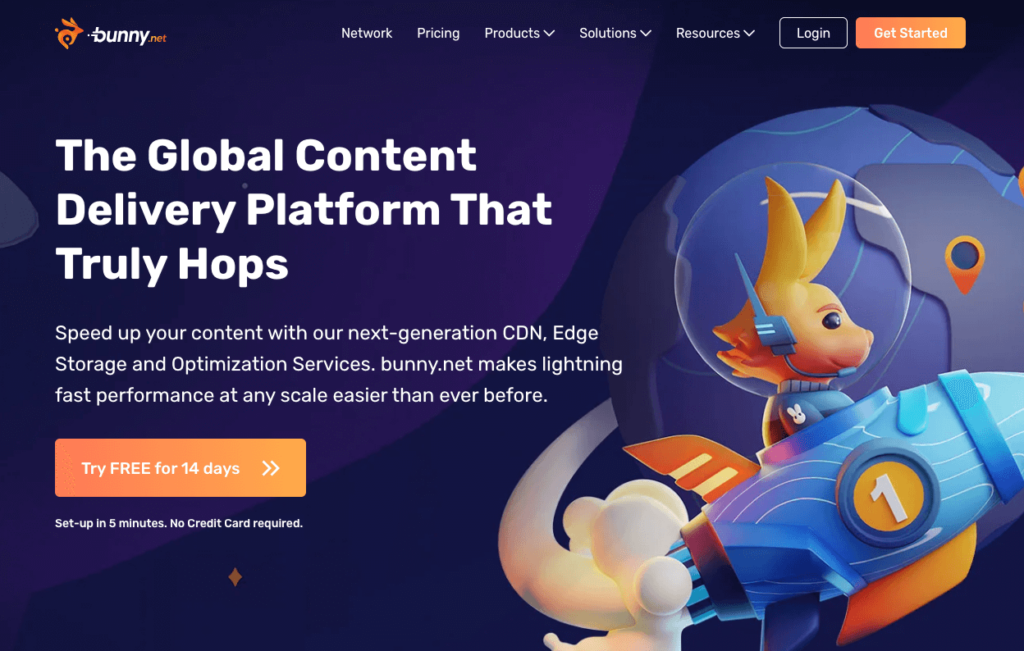 3.4. Use a Caching Solution/Plugin
To effectively manage the surge in website traffic, you must ensure that your website operates with optimal efficiency. Basically, it must be able to utilize as few resources as possible to complete its tasks.
This is where caching comes into play. Caching simplifies processes by preserving a static copy of a page that would otherwise be dynamically generated, and this cached version is served to visitors instead. By doing so, your website significantly reduces resource consumption, resulting in faster page delivery.
Our Black Friday Marketplace Playbook recommends WP Rocket. This is a premium caching WordPress plugin in use on more than 1,500,000 websites worldwide. Expect it to significantly and instantly enhance your website's performance and speed!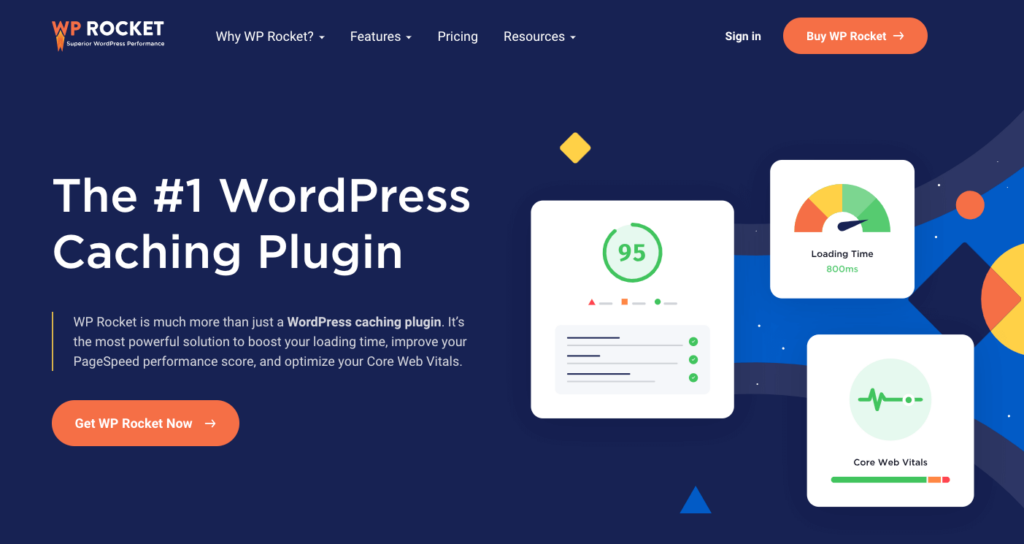 3.5. Make Your Marketplace Mobile-Friendly
Mobile devices play a crucial role in online shopping, especially during high-traffic events like Black Friday. Thus, ensuring that your marketplace is mobile-friendly is not merely an option; it's a necessity.
Here are some key considerations to make your marketplace mobile-friendly:
Responsive Design: Implement a web design that adapts to various devices and screen sizes. This ensures that your marketplace looks and functions well on smartphones and tablets.
User-Friendly Navigation: Simplify the navigation and layout for mobile users. Menus, product listings, and search features should be easily accessible and user-friendly on smaller screens.
Fast Loading Times: Mobile users expect fast load times. Optimize your marketplace to ensure quick page loading, as slow-loading pages can lead to cart abandonment.
Mobile Payment Options: Provide mobile-friendly payment options and ensure that the checkout process is seamless on mobile devices.
Testing and Optimization: Regularly test your online marketplace on various mobile devices and operating systems. This will help you identify and resolve any issues. You can even conduct user testing to gather feedback about the mobile shopping experience.
By making your multi-vendor marketplace mobile-friendly, you not only cater to a broader audience but also enhance the user experience. Furthermore, it will allow you to maximize your sales potential during Black Friday and other peak shopping periods.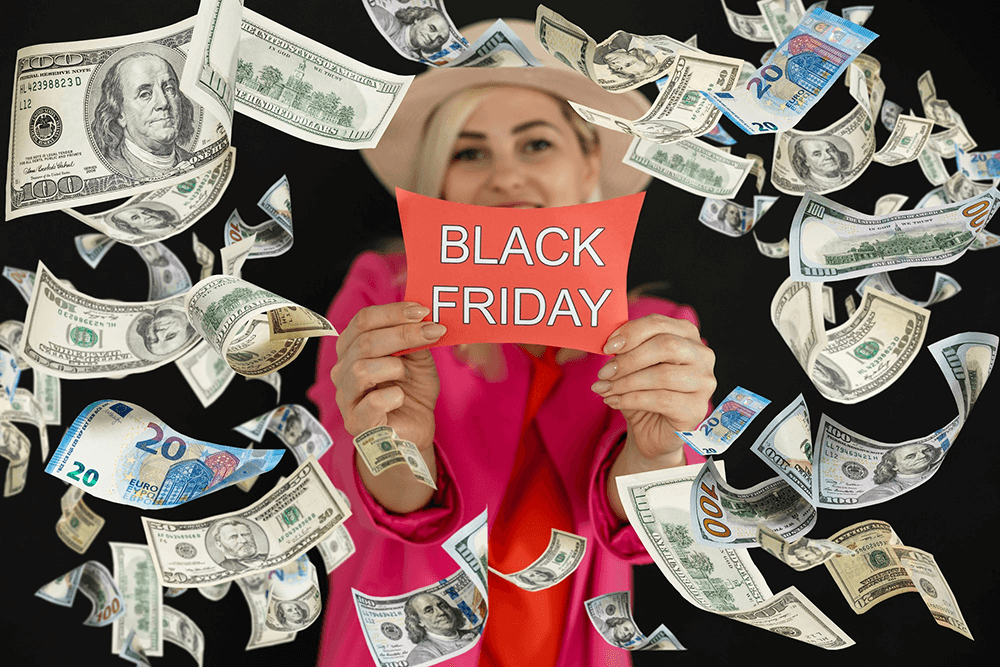 Tip #4: Craft An Effective Black Friday Marketing Campaign
For a successful Black Friday, capturing the attention of consumers early on is key.
An attractive marketing campaign is your secret weapon. To make it truly effective, strive for uniqueness, creativity, and clarity. Furthermore, you must engage your customers actively.
Allow our Black Friday Marketplace Playbook to offer some key considerations when developing your advertising campaign:
4.1. Pick Your Platforms
Use social media platforms to upload striking images with accompanying text promoting your sales. In addition, provide links to your website and other relevant content to drive traffic and engage your audience effectively. Don't forget to use hashtags. You can even upload videos!
Today, you can use platforms like Facebook Ads and Google Ads to promote your Black Friday deals. However, you should also consider branching out to platforms like Twitter, LinkedIn, YouTube, TikTok, and the like. These diverse avenues can help you reach a broader and more varied audience.
4.2. Develop Enticing Black Friday Deals
Many online marketplaces offer discounts on Black Friday. However, standing out in your niche demands creativity. It's not always about bigger discounts; it's about offering unique deals.
With that in mind, here are some out-of-the-box Black Friday deal ideas:
Product Bundles: Combine two or more products into attractive bundles, making shopping easier for your customers. This strategy can increase margins by consolidating costs and revenues.
Buy-One-Get-One Deals: Delight customers with a "Buy-One-Get-One" special, granting them two identical or related products for the price of one. This attractive offer not only increases sales but also enhances customer satisfaction.
Free Products with Purchases: Encourage higher spending by providing a specific free item with qualifying purchases. This entices customers with extra value, thus driving Black Friday sales.
Reduced or Free Shipping: Boost sales by offering reduced or free shipping for a limited time. Customers appreciate this cost-saving incentive, making it a powerful tool for increasing conversions.
Increased Loyalty Points: Elevate customer loyalty by awarding additional loyalty points for Black Friday purchases, strengthening engagement, and rewarding your most dedicated shoppers.
Cross-sell: Suggest complementary products. Prominently display such suggestions on product pages or during the checkout process. For instance, if a customer is ordering electronic components, recommend compatible connectors, cables, etc.
Upsell: Offer exclusive Black Friday discounts on upgraded models or packages, encouraging customers to consider the benefits of these premium options.
WooCommerce doesn't provide built-in support for some of these deal types. Fortunately, you can bridge the gap with the right plugin.
For instance, Advanced Coupons empowers you to create coupons, gift cards, and other types of deals that can make your Black Friday promotion a resounding success. Additionally, don't forget the classics—straightforward product discounts remain essential for Black Friday, and you can easily set them up with this versatile WooCommerce extension.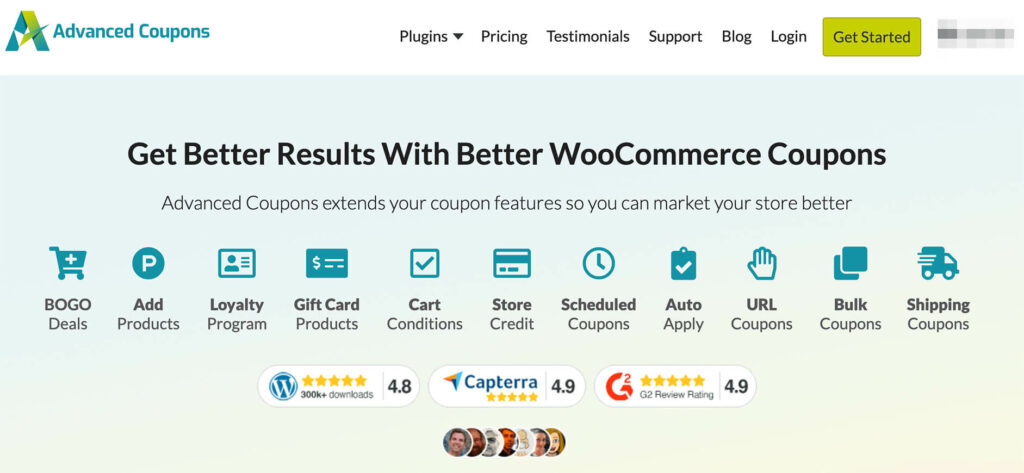 4.3. Create Attractive Graphics
Take a cue from major brands that maintain a consistent look for their advertising campaigns. This strategy can beautify your campaign, lend it professionalism, and make it appear well-organized.
Opt for a unique theme such as "Hollywood glamor," "retro-futuristic," "carnival," or "winter wonderland" to provide a context for crafting compelling sale graphics. In addition, consider leveraging royalty-free stock websites like Unsplash, Pixabay, and Pexels to find theme-related images.
Then, keeping your chosen theme in mind, craft eye-catching graphics for your website's Black Friday landing pages, email headers, and the like. Moreover, we suggest creating digital posters to upload to your social media platforms.
In addition to being attractive, these graphics should contain clear and relevant information about your sales. Thus, don't forget to specify the percentage discount from your regular prices (e.g. "Get 60% Off Our Software!"). Also, create a sense of urgency by mentioning the sale's period and/or indicating that the deal is a limited-time offer.
To streamline the graphic design process, we recommend using online tools like Canva. This offers a variety of pre-made templates, thus reducing the need for extensive design work and the associated costs.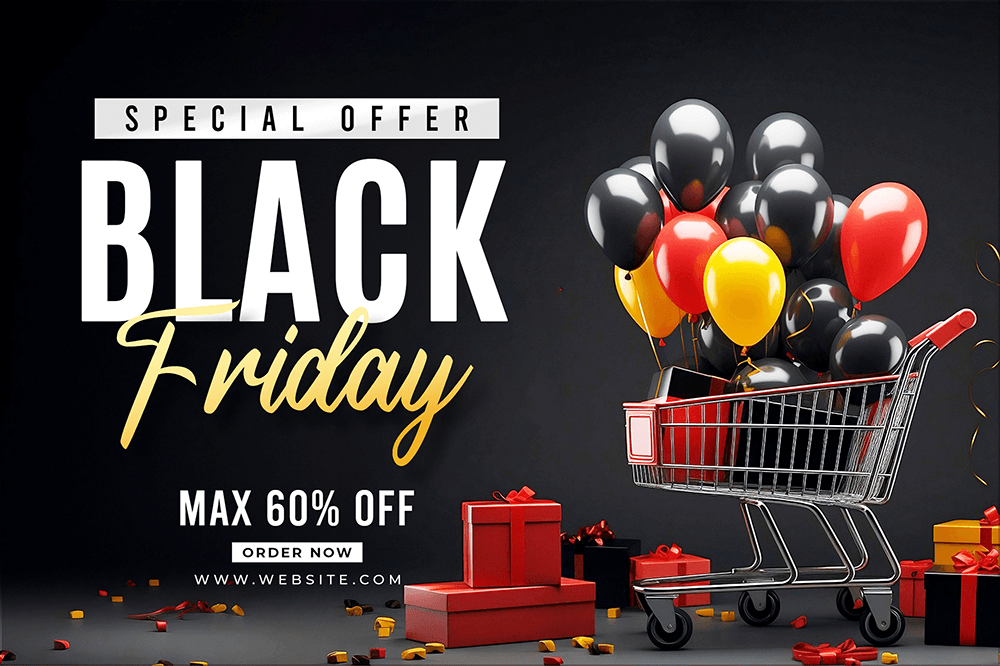 4.4. Utilize Urgency and Scarcity
Make sure to leverage psychological triggers like scarcity and urgency. These tactics can drive potential customers to make purchasing decisions quickly, ensuring you stand out in the crowded marketplace.
Let's explore these two concepts a little more closely.
A. Scarcity: Creating a Fear of Missing Out (FOMO)
Scarcity is a psychological principle that plays on people's fear of missing out on a great opportunity. By emphasizing limited availability, you can entice shoppers to act promptly.
Let this Black Friday Marketplace Playbook show you some of the best ways to introduce scarcity into your Black Friday campaigns:
Limited Stock Alerts: Highlight the limited quantities of popular items in your marketplace. This informs shoppers that they must act quickly before these items run out.
Countdown Timers: Use countdown timers to show that your Black Friday deals have a limited duration. This creates a sense of urgency and encourages immediate action.
Exclusive Items: Offer exclusive products or deals only available during the Black Friday marketplace sales. Shoppers are more likely to buy when they feel they're getting something unique.
B. Urgency: Encouraging Immediate Action
Urgency is the feeling that time is running out. It prompts shoppers to make quick decisions and complete their purchases.
Here's how you can incorporate urgency into your Black Friday campaigns:
Time-Limited Discounts: Promote flash sales or hourly deals to convey that your offers are available for a short period. Shoppers won't want to miss out on these time-sensitive opportunities.
Limited-Time Promotions: Announce that your Black Friday prices are valid only for a specific timeframe. This motivates customers to make immediate buying decisions.
Early Bird Specials: Encourage early shoppers by offering exclusive discounts or perks for the first customers. This builds anticipation and convinces shoppers to act right away.
C. Combining Scarcity and Urgency
We recommend combining both scarcity and urgency to create the most effective Black Friday strategies.
For example, you can promote limited-quantity doorbusters (scarcity) available for a few hours (urgency). This one-two punch can create a compelling shopping experience that drives sales.
By tapping into consumers' FOMO and desire for immediate gratification, you'll see higher engagement and conversion rates. Therefore, make sure your marketing campaigns emphasize limited availability and time-sensitive offers.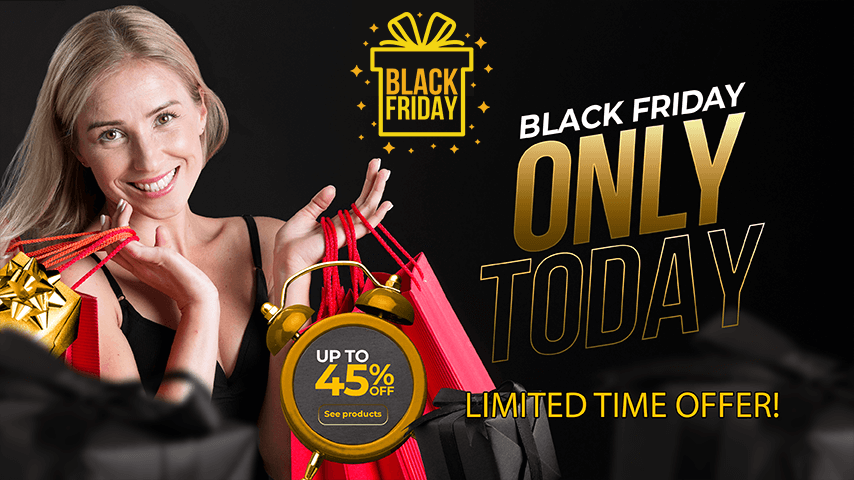 4.5. Use an Affiliate Program
Affiliate marketing is an online strategy where businesses reward individuals or other businesses for driving traffic or generating sales. Affiliates promote products or services through various digital channels, then earn a commission when specific actions, such as a purchase, are taken. It's a mutually beneficial approach used by businesses to increase revenue and by affiliates to earn commissions.
Here are some ways an affiliate program can help you:
Expand Your Reach: Affiliate marketing enables you to partner with individuals or businesses to widen your platform's reach during your Black Friday marketplace sales. Basically, affiliates promote your deals to their audience, helping you target potential customers more effectively.
Build Trust and Credibility: Trusted affiliates recommending your Black Friday deals can enhance your marketplace's credibility. As a result, shoppers are more likely to trust your offerings during this competitive season.
Motivate and Reward Affiliates: Offering competitive commissions, marketing materials, and special promotions can motivate affiliates, thus ensuring that they actively promote your Black Friday sale.
Hoping to manage and set up affiliate marketing programs? Then our Black Friday Marketplace Playbook recommends, AffiliateWP, a top-rated WordPress plugin boasting more than 30,000 users around the world.
4.6. Launch Giveaways and/or Donations
Don't underestimate the power of goodwill and giveaways during the Black Friday frenzy. After all, hosting giveaways and contributing to charitable causes can leave a lasting impression and drive sales.
Here's how to harness their potential, according to our Black Friday Marketplace Playbook:
A. Donations
Sale events present an opportunity to show your brand's commitment to social responsibility. Thus, allocate a portion of your Black Friday marketplace profits to a charitable cause.
Our Black Friday Marketplace Playbooks recommends communicating your initiative clearly to customers, highlighting their contribution through purchases. This goodwill can lead to customer loyalty and a positive brand image.
B. Giveaways
Running Black Friday-themed contests and giveaways can boost brand engagement. In addition, by attracting buyers to your website, it effectively captures the emails of potential leads.
Consider offering exclusive Black Friday discounts or products as rewards. In addition, encourage participants to share your promotions with their networks.
Here's a simple example of how to run a giveaway:
Send an announcement email to your subscribers to create initial buzz.
Schedule a reminder email to keep the momentum going.
Craft social media posts and consider boosting them for wider reach.
Utilize engaging social media stories to keep your audience involved.
Implement a system for granting extra "daily" entries, maximizing your giveaway's viral potential.
Start your giveaways in advance—ideally around a week before Black Friday. This will give your audience ample time to enter and share for additional entries.
Leverage tools such as RafflePress to streamline the giveaway process!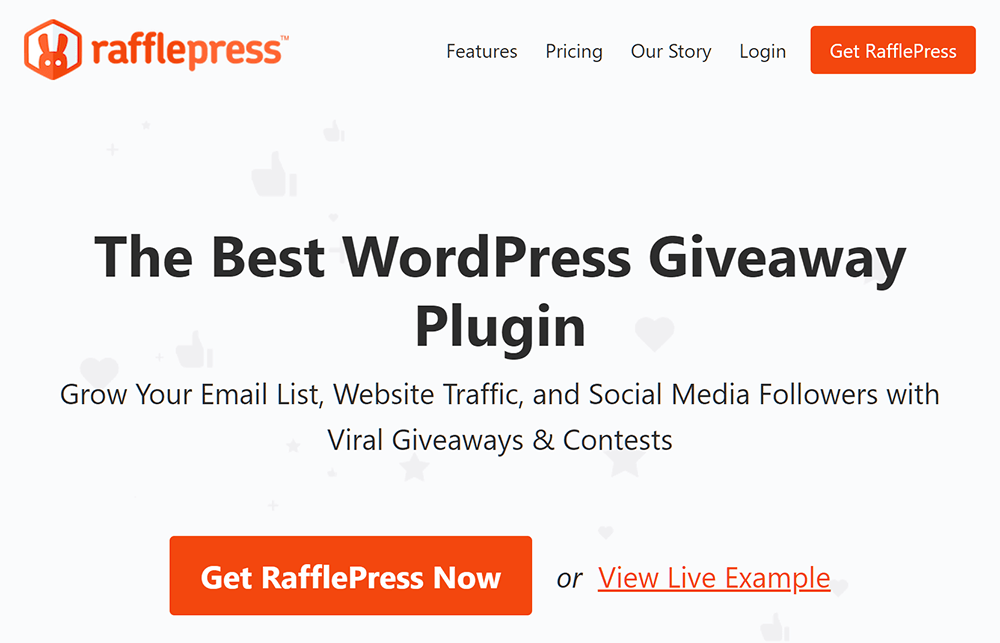 4.7. Embrace Influencer Campaigns
Integrating influencer campaigns during Black Friday can transform your marketplace's performance.
Our Black Friday Marketplace Playbook offers a streamlined approach:
Select the Right Influencers: Identify influencers whose followers match your ideal customers in terms of niche and demographics.
Set Clear Goals: Define campaign objectives, whether it's raising brand awareness, driving traffic, or increasing sales.
Encourage Authentic Content: Inspire influencers to create genuine and engaging content that highlights your Black Friday deals.
Diversify Social Platforms: Collaborate with influencers across various platforms to reach a wider audience.
Highlight Exclusive Offers: Partner with influencers to promote exclusive Black Friday deals for their followers.
Monitor Results: Use tracking tools and unique discount codes to measure the campaign's impact on metrics like website traffic, conversion rates, and sales.
Compensate Fairly: Be transparent in compensation negotiations, offering a fair arrangement in line with an influencer's reach and influence.
Cultivate Long-Term Connections: Consider ongoing partnerships with influencers for a consistent presence beyond Black Friday.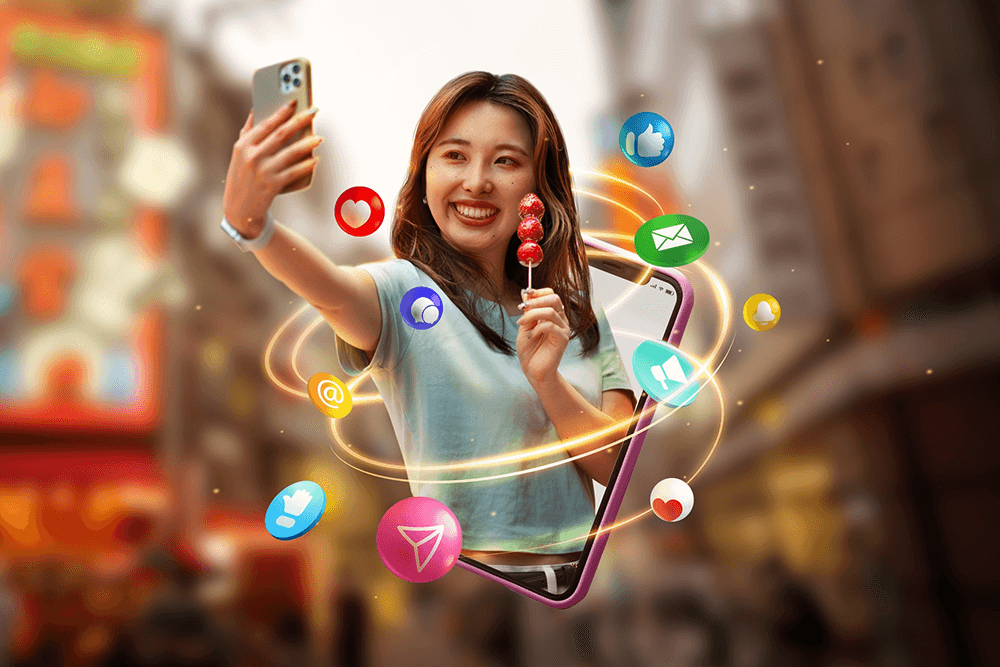 4.8. Harness the Power of Email Marketing
Email marketing remains a powerful strategy for connecting with your audience, building anticipation, and driving Black Friday marketplace sales. By personalizing your approach and crafting engaging content, you can craft email campaigns that resonate with your customers and lead to enhanced revenue for your marketplace.
Here's how to optimize your email campaigns for your marketplace:
Segment Your Audience: Divide your list of emails into segments based on your customers' behavior, preferences, and purchase history. This will enable you to send personalized, targeted messages.
Create Attention-Grabbing Subject Lines: Craft compelling subject lines that pique curiosity and entice recipients to open your emails.
Design Mobile-Responsive Templates: Ensure your emails are mobile-friendly, as many shoppers browse and buy on their smartphones.
Send Teasers and Early Access: Build anticipation with emails teasing your upcoming Black Friday deals. In addition, offer subscribers early access to said deals.
Leverage Abandoned Cart Emails: Remind customers about the products they left in their carts. Furthermore, you can entice them to complete their purchase with special Black Friday discounts.
Include Clear CTAs: Your emails should feature clear and enticing calls to action (CTAs) that direct recipients to your marketplace.
Use Social Proof: Incorporate customer reviews, testimonials, and user-generated content to build trust and credibility.
Countdown Timers: Include countdown timers to create a sense of urgency and encourage immediate action.
Optimize Sending Times: Analyze your audience's behavior to determine the best times to send emails for maximum open and click-through rates.
Personalize the Shopping Experience: Tailor product recommendations, discounts, and content to individual customer preferences.
Test and Iterate: A/B test different elements of your emails, including subject lines, images, and CTAs. Then, use the results to refine your strategy.
A Guide To Black Friday Email Marketing
If you want to ensure the success of your Black Friday marketplace campaign, you need to ace your email promotions.
Well, you're in luck, because we have a comprehensive guide on Black Friday emails! Check out the following article: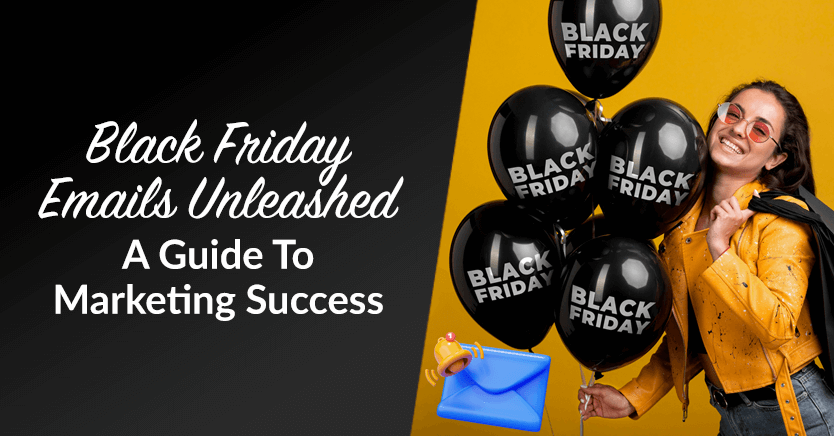 Tip #5: Set Up Tracking and E-Commerce Analytics
Tracking your website's performance and e-commerce data during Black Friday is essential. After all, it helps you make informed decisions and achieve long-term success. Furthermore, implementing a robust tracking system is beneficial not only for the event itself but also for your overall e-commerce strategy.
Let our Black Friday Marketplace Playbook give you an overview of how to set up tracking and e-commerce analytics effectively:
5.1. Choose Your Tracking Tools
Selecting the right tools for tracking is the first crucial step. Google Analytics is a valuable platform for monitoring your e-commerce statistics, and it's a free and comprehensive choice. To set up Google Analytics with full e-commerce tracking seamlessly, consider using a tool like MonsterInsights, specifically the E-Commerce Tracking add-on.
MonsterInsights simplifies the integration of Google Analytics tracking code into your WordPress website, making it easy to monitor the following essential e-commerce metrics during Black Friday:
Revenue Sources: Obtain raw data on which sources are contributing how much revenue to your Black Friday marketplace sales.
Funnel Tracking: Create detailed funnel tracking using Goals and E-Commerce metrics, allowing you to analyze specific parts of your site's conversion process, such as your checkout page conversion rate.
Insightful Data: Discover a wealth of valuable information, such as average purchase times, high-converting landing pages, and more.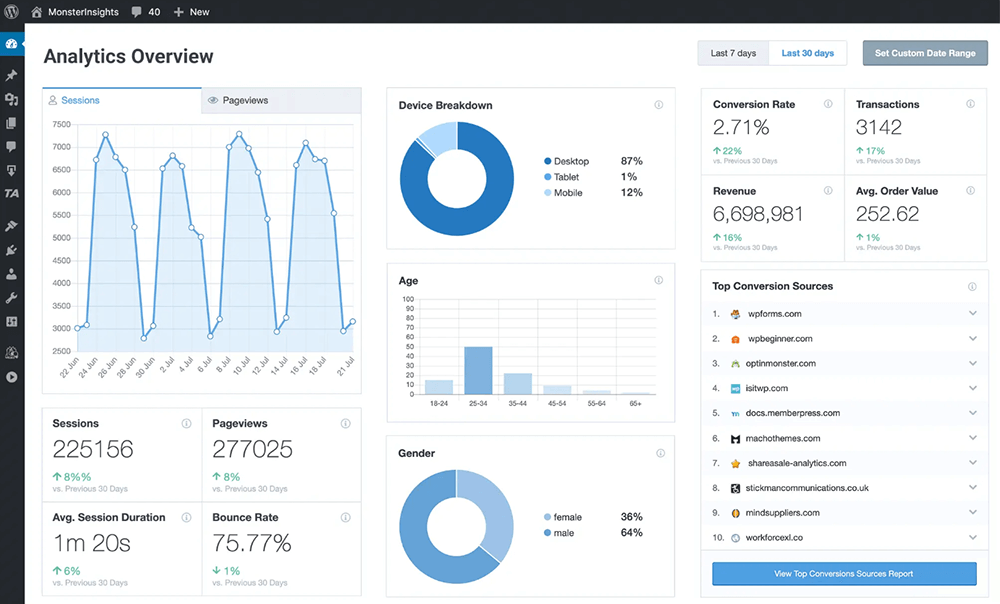 5.2. Leverage Plugins for Comprehensive Insights
Complement your tracking efforts with Metorik, a powerful Software as a Service (SaaS) solution designed to seamlessly connect with your online store.
As our Black Friday Marketplace Playbook can attest to, this solution provides comprehensive sales reporting with features such as:
Customized Dashboards: Create tailored dashboards featuring your most critical sales metrics. A quick glance allows you to assess your store's performance and swiftly identify any potential issues.
In-Depth Sales Data: Drill down into every aspect of your sales data, crafting custom reports tailored to your specific needs. If you manage both wholesale and retail sales, generate separate reports for each segment.
Real-Time Monitoring: During sales events like Black Friday, establish dedicated dashboards to closely monitor the progress of specific coupons and sales. This will allow you to gain crucial insights into how well your promotions are performing.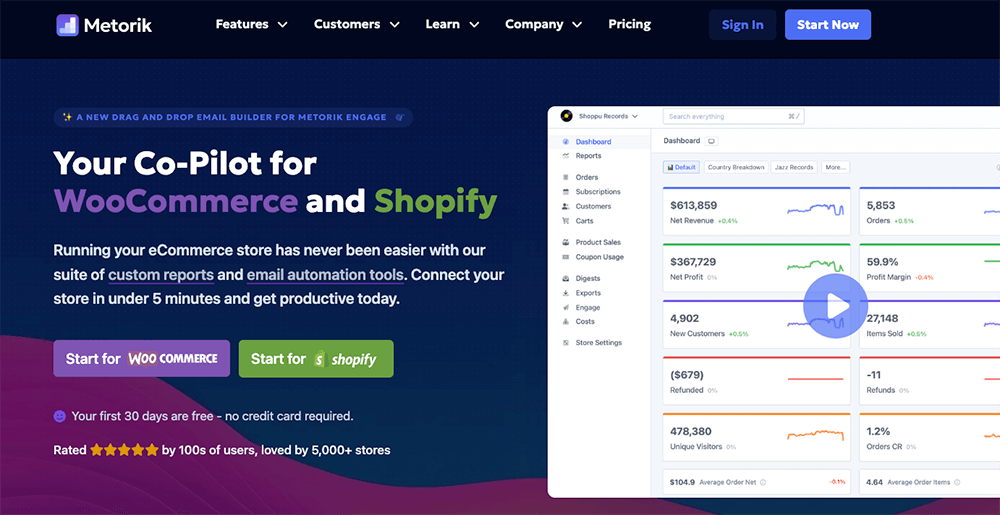 5.3. Use More Than One Tool
Using both MonsterInsights and Metorik offers a comprehensive approach to tracking and e-commerce analytics.
While MonsterInsights integrates with Google Analytics to provide essential website statistics, Metorik enhances your insights by offering in-depth sales reporting. Together, they equip you with the data you need to make informed decisions, understand customer behavior, and optimize your Black Friday strategy.
By setting up these tracking and e-commerce analytics tools, you'll ensure that you capture essential data during Black Friday, allowing you to conduct a thorough analysis after the event concludes. These insights are invaluable for refining your future strategies and improving your multi-vendor marketplace's performance.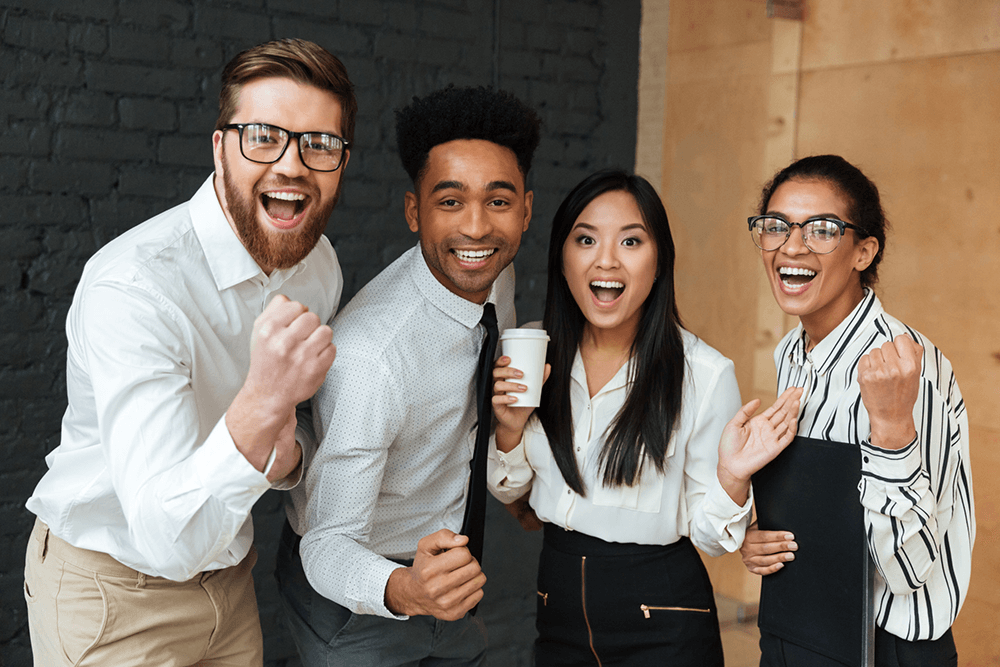 Tip #6: Automate Your Processes
Black Friday can be a chaotic time for multi-vendor marketplaces. However, you can ensure smooth and efficient operations during this high-stakes event through automation.
According to our Black Friday Marketplace Playbook, you can automate your processes by observing the following steps:
6.1. Implement an Email Automation System
Automating your email campaigns ensures timely and personalized communication with your audience.
Schedule Emails: Plan your email campaigns in advance, from teaser emails before your Black Friday marketplace sales to follow-up messages after the event.
Segment Your List: As previously discussed, segmentation allows you to send targeted and relevant offers to your customers, increasing the chances of conversion.
Personalize Messages: Use automation to include customers' names, recommend products based on their browsing history, and send tailored offers.
Set Up Abandoned Cart Emails: Automatically send reminder emails to users who leave items in their cart without completing the purchase.
Analyze and Optimize: Use email analytics to track open rates, click-through rates, and conversion rates. Adjust your email strategy based on data to maximize results.
We recommend marketing automation platforms such as Drip to automate your emails.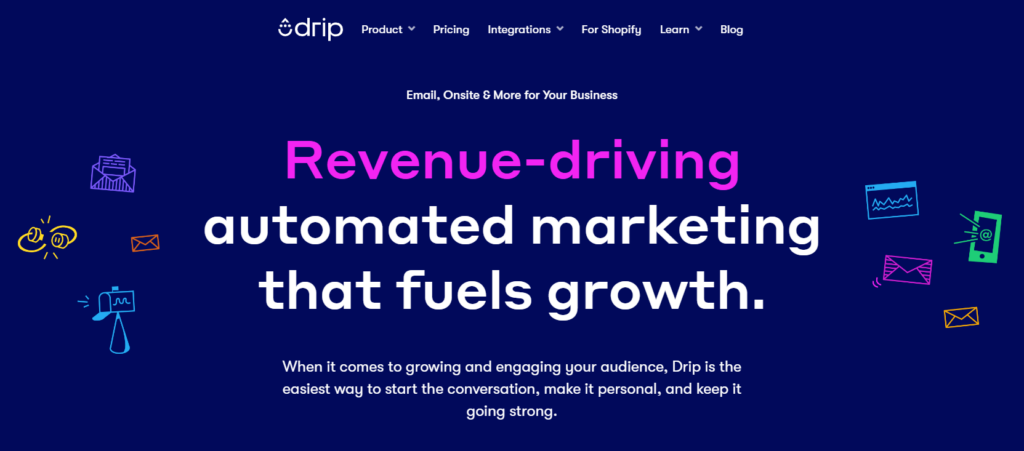 6.2. Leverage E-Commerce Platforms for Inventory Management
Managing inventory from multiple vendors can be complex. Thankfully, you can make things easier by automating this process using e-commerce platforms or inventory management software.
Sync Inventory: Automatically update product availability and stock levels in real time.
Set Low-Stock Alerts: Receive notifications when a product's stock falls below a specified threshold.
Automate Restocking: Create rules to reorder products when stock is depleted to prevent out-of-stock scenarios.
Offer Pre-Orders: Enable pre-order options for high-demand items. This ensures that customers can still purchase even if an item is temporarily out of stock.
Thankfully, WooCommerce offers solutions that allow you to employ the above strategies.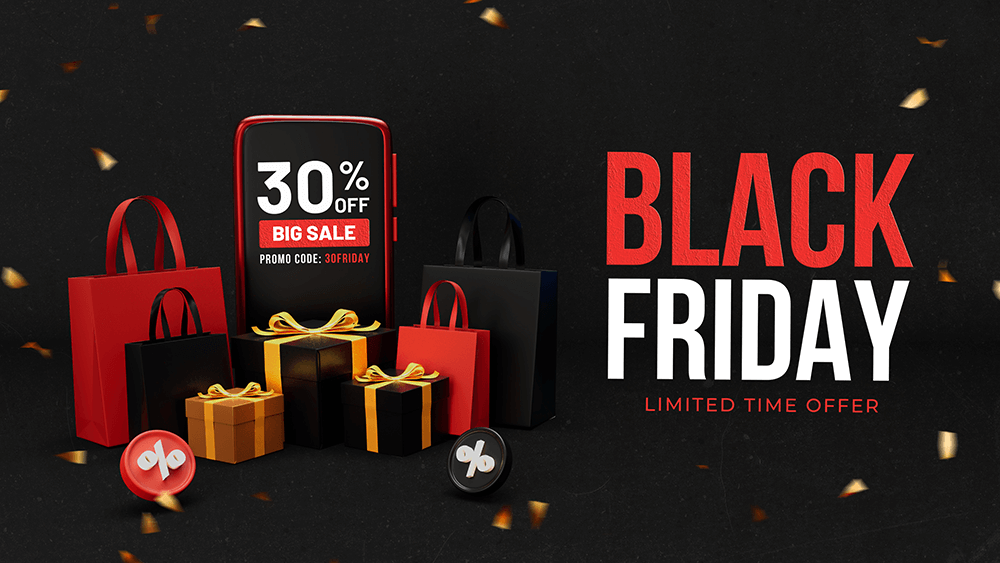 6.3. Utilize Social Media Management Tools
Managing your marketplace's social media presence is crucial for promoting Black Friday deals and engaging with customers.
Schedule Posts: Plan your social media posts ahead of time to enjoy a consistent online presence.
Monitor Mentions: Track mentions, comments, and messages, ensuring you promptly respond to customer inquiries and comments.
Analyze Performance: Use analytics features to assess the impact of your social media efforts and adjust your strategy as needed.
Collaborate Across Teams: Enable collaboration among your marketing, design, and content teams to coordinate social media campaigns.
A good example of a social media management tool is Buffer.
Our Black Friday Marketplace Playbook highly recommends automating essential platform functions. After all, this streamlines your marketplace's Black Friday operations, reducing manual tasks and ensuring a seamless shopping experience for customers. As a result, you get to focus on strategy, customer engagement, and optimization during this critical sales period.
6.4. Set Up Push Notifications
A push notification is a short alert or message that is sent to a user's device, typically a computer, tablet, or smartphone. These notifications are used to deliver timely information, updates, or reminders directly to the user's screen, even if they are not actively using an app or website.
Push notifications are displayed in the form of a pop-up message, banner, or alert and can include text, images, or even interactive elements like buttons.
Allow our Black Friday Marketplace Playbook to show you how to harness the power of push notifications to automate your Black Friday preparations:
Boost Engagement: Push notifications have the advantage of achieving high click rates compared to emails. Thus, use these notifications to engage your audience, especially for time-limited offers and flash sales.
Implement Abandoned Cart Notifications: Maximize the effectiveness of push notifications by configuring them to trigger when a cart is abandoned. This entices customers to return to your store to complete their purchase.
Personalize Your Messages: To raise the likelihood of conversions, send personalized messages to your subscribers. In addition, tailor your notifications to individual preferences and behaviors.
Schedule Notifications: You can schedule push notifications in advance and for different time zones. This automation ensures that your subscribers receive timely updates about your Black Friday deals, no matter their location.
Our Black Friday Marketplace Playbook recommends PushEngage, a dedicated web push notification service that allows website owners to create and send web push notifications to their subscribers.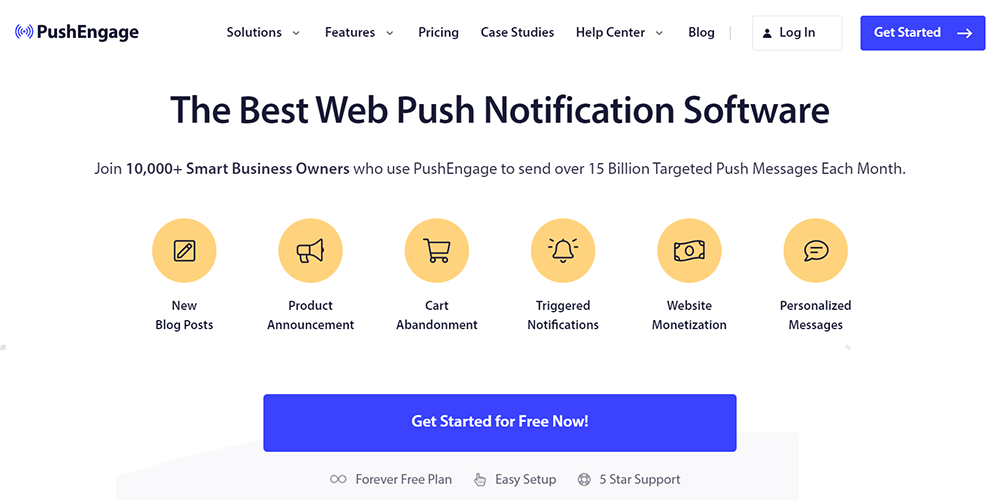 Conclusion
Gearing up for Black Friday is a significant endeavor for WooCommerce marketplace owners, and we completely understand that it can be a demanding period. The good news is that you're not on your own, and we're here to provide our assistance!
Our Black Friday Marketplace Playbook is brimming with tactics and advice to ensure your platform stands out, your customers are delighted, and your sales soar during this remarkable shopping extravaganza.
To recap, our Black Friday Marketplace Playbooks recommends the following strategies to ensure an exceptional Black Friday:
Do you have any questions about how to maximize your Black Friday marketplace sales? Feel free to reach out to us; we'd be happy to fear from you!