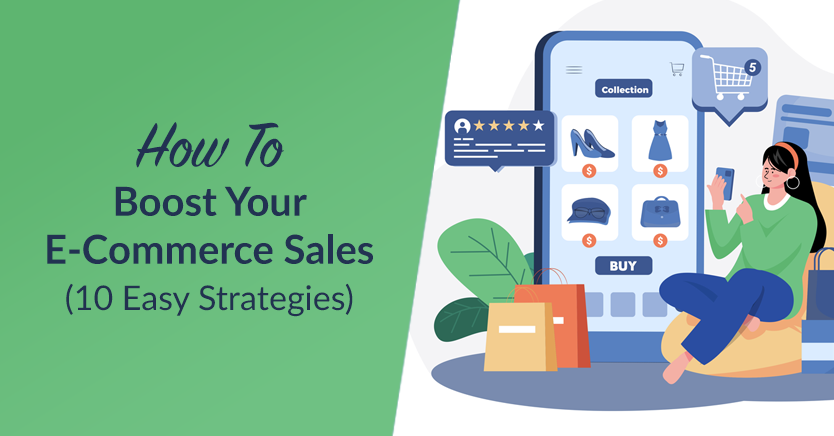 Are your e-commerce sales performing well? Or is your multi-vendor marketplace seeing an unexpected shift towards uncertain conversion rates?
No matter how your online-selling venture is faring, it might just be time to rewire your e-commerce strategies to keep up with the competition.
Today, we're going to delve into 10 powerful strategies that can significantly enhance your e-commerce sales. These tactics serve as practical tools for improving your approach to online selling.
So let's get right into it!
10 Robust Strategies To Boost Your E-Commerce Sales
Ready to elevate your e-commerce sales to spectacular heights? Then try the following strategies:
1. Aim for customer retention
According to Harvard Business Review, retaining an existing customer is anywhere from five to 25 times cheaper than acquiring a new one. In other words, hanging on to your current, loyal customers packs more bang for your buck than convincing new ones to buy from your marketplace.
The fact is, it takes less effort, time, and resources to engage with customers who already know your brand than to attract new buyers from point 0. Not to mention the average customer spends more money on businesses they trust!
So, how do you take good care of your most valuable customers? Basically, develop marketing actions that refresh their memory about why they chose your store in the first place. This will make them feel cared for, boosting their brand loyalty. The result? You enjoy more e-commerce sales!
Start with basic e-commerce strategies such as:
Sending personalized, high-value emails — a process known as email marketing
Greeting or congratulating customers during special occasions
Inviting customers to join a loyalty program that offers discounts and other special deals
Offering coupons, gift cards, and similar promotions to customers
Regularly sharing information about your products, including newly launched items, upcoming items, and items without stock
Also, identify your clients' favorite offerings and showcase them as your platform's bestsellers (i.e. they belong to the 20% of your product catalog that generates 80% of your profits). If these items have satisfied so many customers, they can convince more users with the same profile. Furthermore, it's easier for a new client to discover your catalog through such product highlights.
2. Use strategic product launches to elevate customer engagement
As a strategy, expanding a business through new product launches can bolster conversions and thus e-commerce sales.
If your business sells easily manufacturable products with frequent new collections (e.g. clothing or shoes), then such product launches are particularly important. After all, they become essential in preventing your brand and online marketplace from getting outdated. However, take note that introducing new products requires a significant amount of resources. In fact, it can be the most costly method for boosting e-commerce sales.
Alternatively, you can feature pre-sale or out-of-stock products on product pages. This approach allows you to gauge interest in the product. You can even activate a "Notify me when it's back" button to gather valuable insights from customers.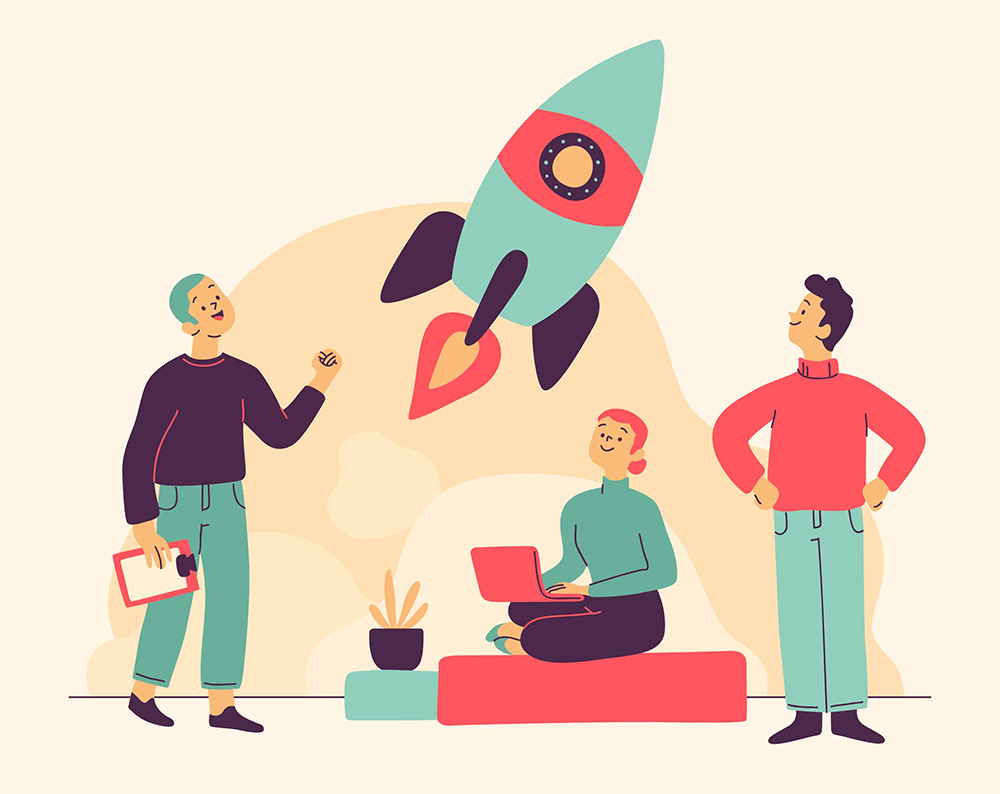 3. Deliver high-quality content
Branded content marketing is a powerful top-of-the-funnel strategy for many e-commerce businesses. When done well, it can cultivate a favorable brand image and ensure the prominence of your business in consumers' minds.
There are various ways to implement high-quality content marketing. For starters, you can improve your page creation by enhancing the visual appeal of your product images. You can enrich your product pages by sharing useful and diverse ideas, crafting unambiguous descriptions, highlighting the benefits of product features and functions, and seamlessly integrating SEO tools for optimal results.
While we also recommend enhancing your testimonials with photographs, keep in mind that videos represent the future. In fact, even a short yet well-crafted video can yield significant differences, clearly explaining what your merchandise is about and amplifying its impact across various channels and social networks.
Moreover, effective branded content leverages social media platforms to spread awareness about your products primarily by delivering entertainment or informative value. Beyond costs, the primary driver of consumer behavior is product information; the greater the content you provide to customers, the higher the conversion rate for e-commerce sales you can achieve.
4. Upsell and cross-sell
Upselling involves offering customers a product that's higher in quality than the one they're interested in. On the other hand, cross-selling entails promoting complementary products and accessories.
Of course, launching a new product universally and all at once is seldom straightforward. You'll need to navigate a learning curve and develop strategic adjustments before a comprehensive rollout can happen.
However, a good strategy is to engage your most devoted clients in discussions about the product. Basically, seek their insights on its potential impact and perceived value as well as what they'd be willing to pay for it. Then, leverage this invaluable feedback to refine your approach when reaching out to other clients.
Seize the opportunity to cross-sell or upsell to your existing clients – a tactic that can enhance e-commerce sales and foster business growth. While no universal blueprint exists for this endeavor, the aforementioned pointers should stimulate your creative thinking as you contemplate crafting campaigns tailored to your current clientele.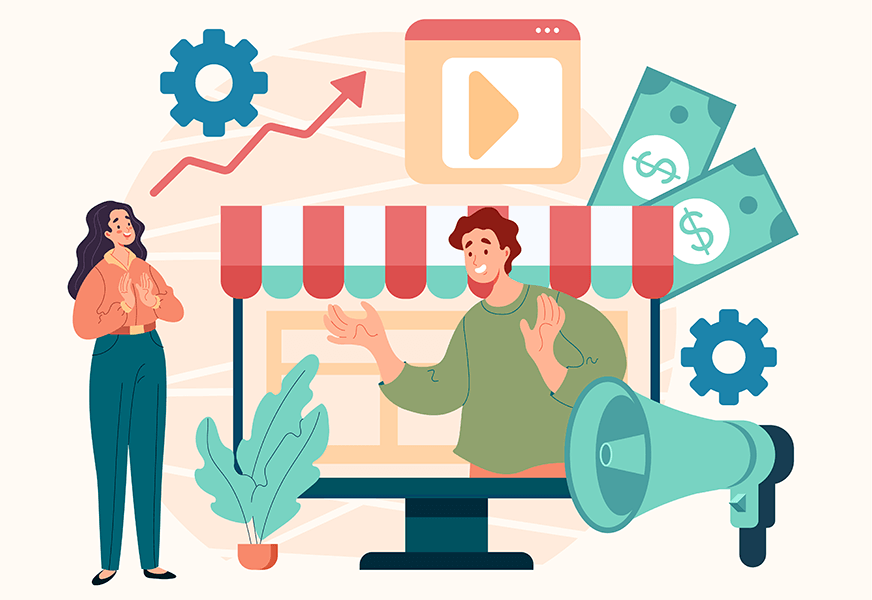 5. Take advantage of social media
There are many ways to leverage the power of social media to benefit online and offline business – a fact proven by the 2020 global lockdown.
For this reason, it's an excellent idea to transform your social networks into a new sales channel. This way, you can showcase your products to a broader audience, increasing your chances of boosting your e-commerce sales. Moreover, social media can serve as a vehicle through which consumers share positive experiences about your products, and your customer service can reach out to those who need assistance.
Therefore, we recommend promoting your products and growing your brand awareness via social media marketing. Moreover, make sure to link your social media sites to your marketplace to significantly boost your web traffic.
6. Encourage reviews and attend to customer concerns
Harnessing the power of customer reviews can lead to a remarkable boost in e-commerce conversion rates, with potential increases ranging from 14% to a whopping 76%. Thus, it's to your best benefit to ask your customers for reviews. And if your marketplace extension comes with a built-in feedback system, even better!
We also suggest attending to your customer base by meticulously documenting their feedback, as this can hold the key to enhancing your e-commerce sales performance. After all, those who use your products can give you great ideas about how you can improve them.
Furthermore, elevating your customer service standards is paramount. Thus, provide tailored solutions with rapid response times, and consider implementing compensatory measures in cases of issues. Remember, setbacks themselves might not inflict lasting damage, but your subsequent actions certainly can. By delivering an exceptional level of service, you have the opportunity to not only mend any rifts but also cultivate customer forgiveness and continued patronage.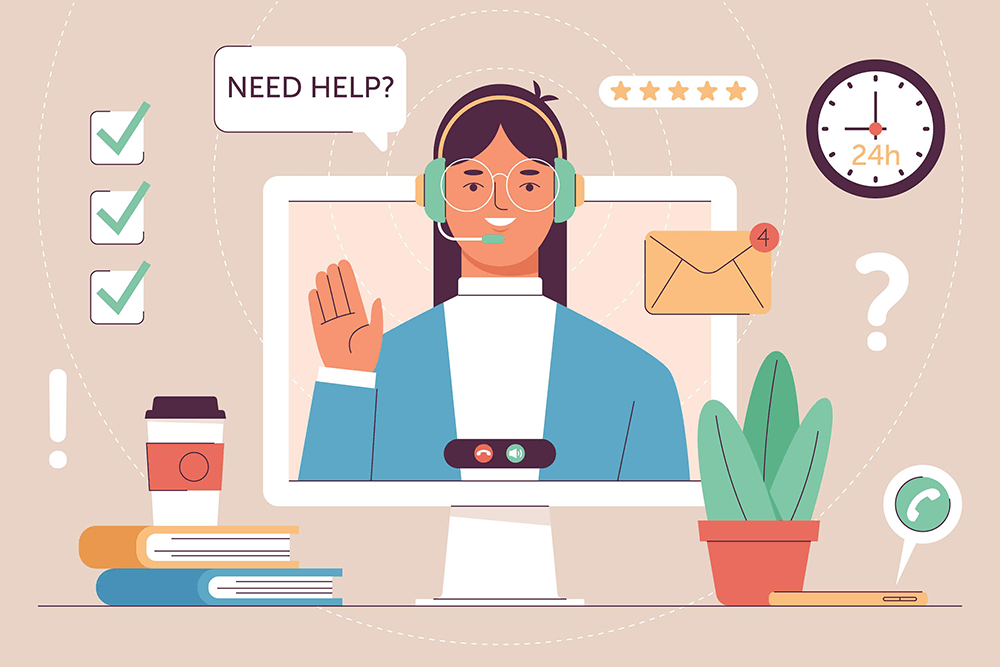 7. Create an affiliate partner network
Enlarging your audience often demands more resources and effort. However, the solution lies in a counterintuitive approach — establishing an affiliate partner network. This not only widens your sales avenues but also taps into uncharted customer segments without straining your internal capabilities.
Initiating a partner program offers a strategic advantage. By collaborating with external partners, you can leverage their networks and platforms to extend your reach. While challenges may arise initially, the gains are substantial. The resulting access to new sales channels and customer bases promises heightened exposure, a larger clientele, and increased potential for hefty e-commerce sales.
Though setting up an affiliate partner network demands careful planning, the rewards are swift. As partners drive sales, your business experiences a chain reaction of growth. The network effect leads to amplified traffic, conversions, and revenues. In essence, embracing this model can lead to considerable expansion, positioning your marketplace for lasting success.
8. Improve your shopping experience security
Boosting the security of your shopping experience is vital for establishing trust. To reassure your customers, place security and anti-fraud icons visibly in your online store. Given that privacy policies often go unread, these symbols serve as instant indicators of safety.
Strategically position badges and seals throughout your site. These visual cues affirm that personal and financial data is protected. In today's cyber landscape, this proactive step highlights your dedication to security, minimizing concerns and creating a worry-free shopping expedition.
A secure shopping journey goes beyond protocols — it's about clear communication. By showcasing security icons and anti-fraud seals, you not only build trust but also enhance your online marketplace's credibility and allure. And customers who are confident that they can transact with you safely are more likely to make repeat purchases, leading to improved e-commerce sales.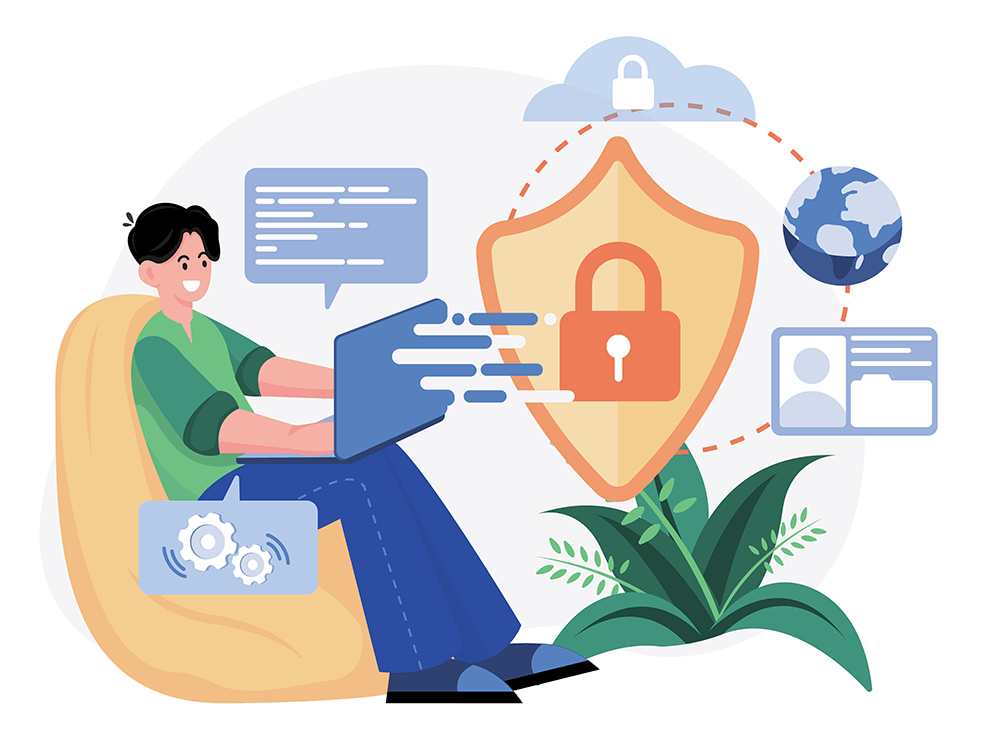 9. Provide a quick and convenient customer shopping experience
Beyond competitive pricing and an extensive range of offerings, an exceptional shopping experience hinges on convenience. Therefore, consider developing an app that not only lets customers access your products but also lets them securely store their preferences and personal data. This intuitive feature eliminates the need for repetitive input, making each interaction swift and tailored.
Furthermore, adapt your website to be mobile-friendly — an essential step in today's on-the-go world. With more users accessing content from their smartphones, optimizing your site for mobile ensures that navigation remains smooth and engaging, regardless of the device.
To further fortify customer engagement, utilize recovery emails. These gentle reminders can persuade customers to revisit their abandoned carts and rediscover saved wishlists.
By seamlessly integrating the above tactics, you forge a shopping journey defined by ease and personalized attention. Thus, you leave an indelible mark on customers and foster loyalty, which, in turn, can encourage more e-commerce sales.
10. Optimize information management
Diving into an enhanced e-commerce journey demands seamless operations behind the scenes. Beyond the front-end experience, consider the myriad tasks that collectively consume substantial time and resources — data reviews, channel synchronization, image formatting, and distributor communication, to name a few.
To tackle this intricate web efficiently, investing in professional information management software becomes pivotal. This technological ally not only streamlines these tasks but also empowers you to allocate time more judiciously. By harnessing the right software, you're not just managing tasks; you're optimizing your entire operational landscape. This can greatly contribute to enhanced e-commerce sales and propel your business towards unrivaled efficiency and growth.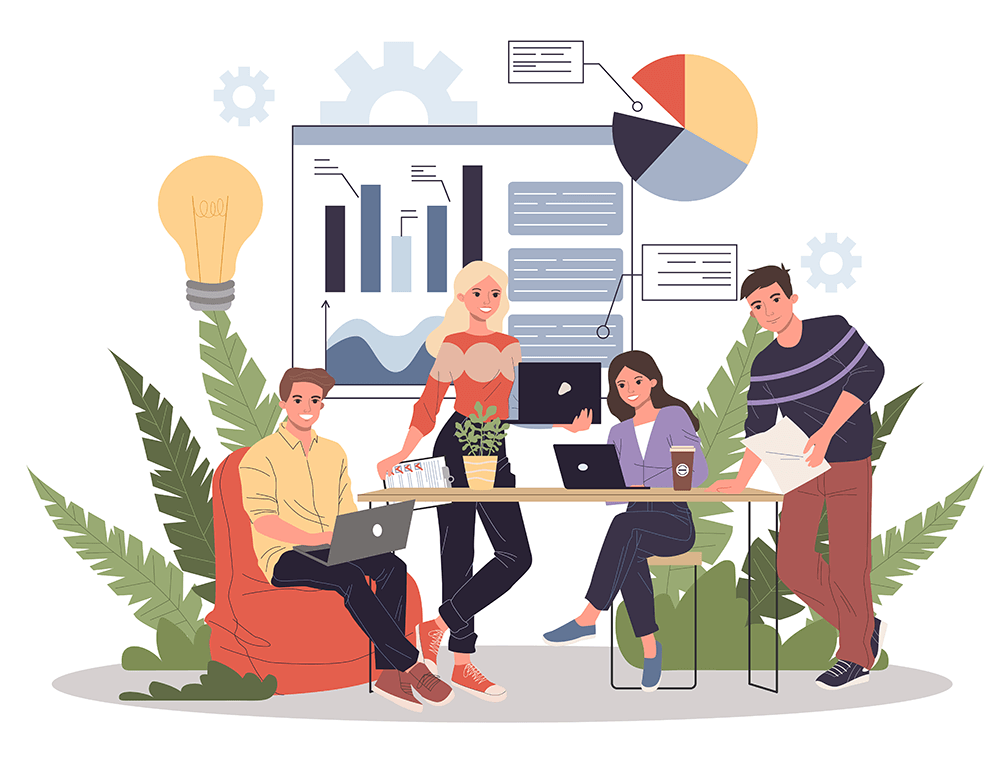 Conclusion
Maintaining strong e-commerce sales and fostering customer engagement are vital pursuits. Whether your current performance is flourishing or experiencing fluctuations, the time has come to recalibrate your strategies to remain competitive.
In today's post, we delved into the following robust strategies designed to profoundly enhance your e-commerce sales:
Remember, these actionable tactics serve as your toolkit for optimizing your online selling approach. By aligning them with your marketplace's goals, you're poised to elevate your e-commerce venture to unprecedented heights.
Do you have any questions about how to boost your e-commerce sales? Let us know in the comments!