After more than a few delays, we're happy to announce the release of our new integration WC Vendors WooCommerce Subscriptions. Providing a WooCommerce Subscriptions integration has been one of our most requested integrations and its finally here! Create a subscription based marketplace and earn recurring revenue with your vendors. Want to start a coffee box subscription service? Now is your chance to increase your revenues.
Features
Create subscription products
Allow your vendors to create simple and variable subscription products and have your customers sign up to the subscriptions. Commission is collected on every renewal payment.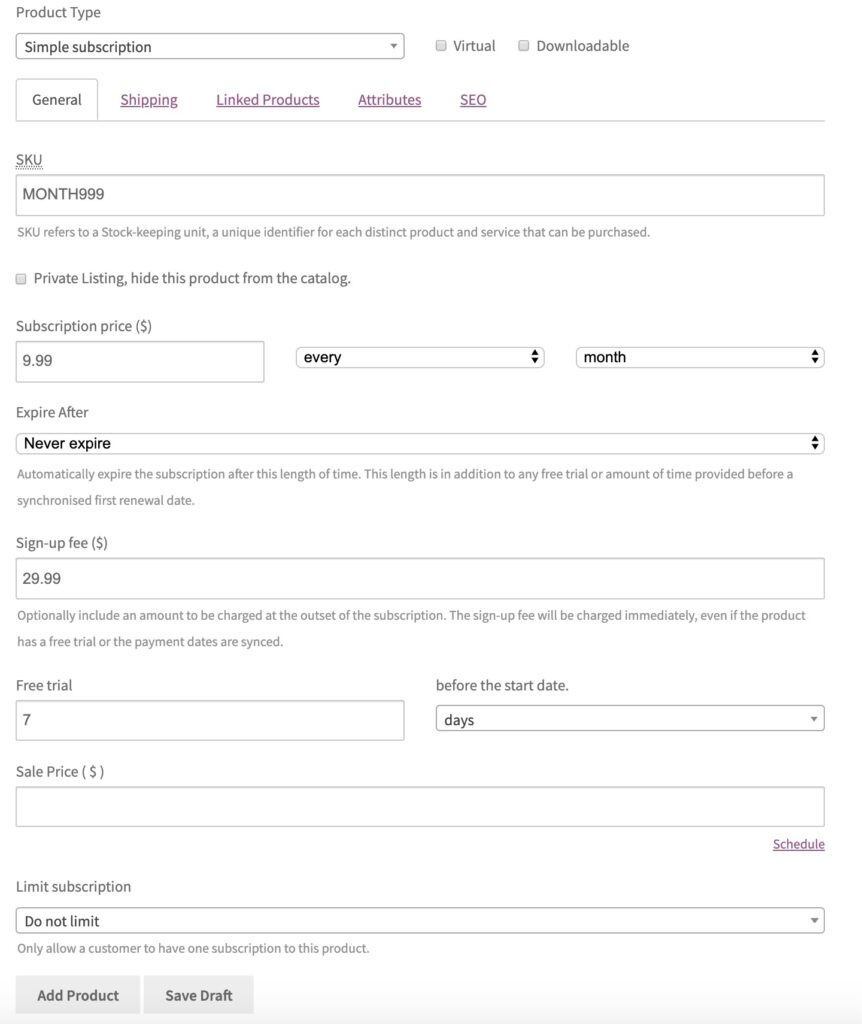 View Subscriptions
Vendors are able to see their active subscriptions and if enabled, they can also cancel a subscription.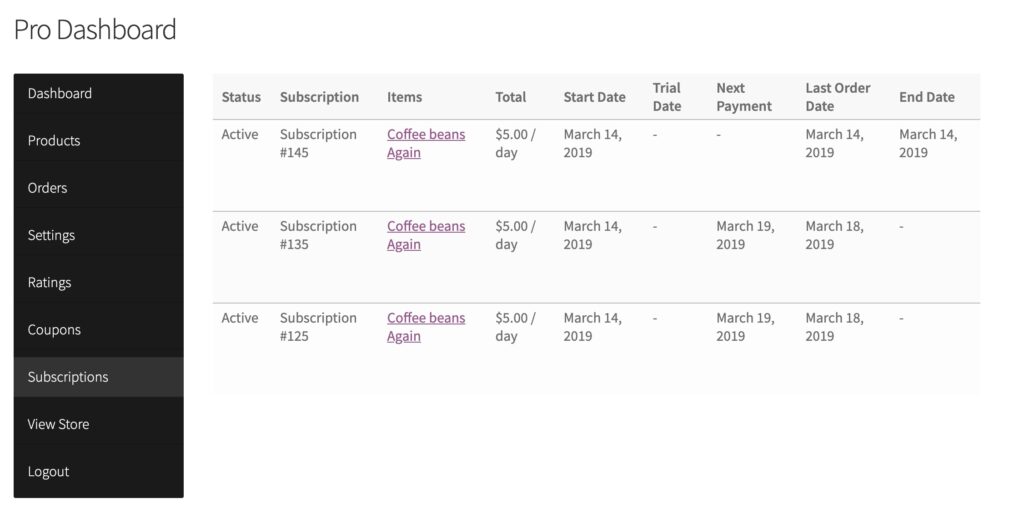 Commissions
Vendor commissions are generated for every order that is processed, so commissions are also collected for every renewal payment. The commission rate is set based on the marketplace, vendor or product settings as per a normal order. The only difference is that the commission is recurring.
Email notifications
Vendors will receive email notifications for their subscriptions and any details related to the orders. They will also receive a notification if the customer cancels their subscription.
Payment Gateway
Subscriptions requires a compatible payment gateway to set up the recurring payments and at this time, our stripe plugin is not compatible. However in the coming weeks we'll be releasing a brand new version that includes support for subscriptions! In the mean time you can check the WooCommerce Subscriptions documentation to find a list of compatible payment gateways.
Requirements
This plugin requires the following products to function.
Please note: This is currently not compatible with our Stripe Commissions gateway v1.0. However Version 2.0 of our gateway will be released at the end of April and will be compatible. 
Documentation
Please be sure to check our documentation available here: https://docs.wcvendors.com/article-categories/wc-vendors-woocommerce-subscriptions/