Description
WC Vendors WooCommerce Simple Auctions integrates with the popular WooCommerce Simple Auctions plugin from WPGenie. With this addition, you can create an auction marketplace, allowing your vendors to sell auction products right from their dashboard.
This plugin requires the following products to function.
Vendors will be able to create auction products with the following features
Normal, reverse and sealed (silent) auctions, proxy / auto-bidding
Define start price, price increment, reserve price, buy it now price
Set start and end time for the auction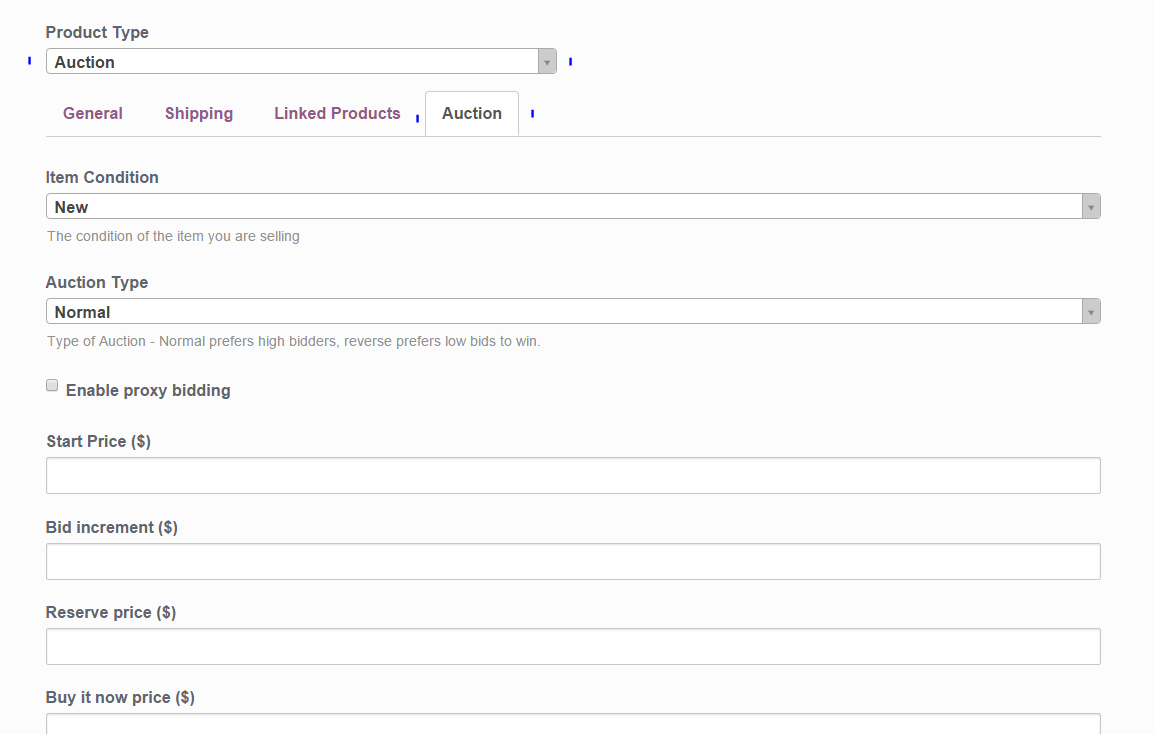 The license is for one domain on one site. We do not offer multiple domain packages, or unlimited usage plans.
Feel free to contact us if you have any further questions.

100% No-Risk Money Back Guarantee
We're excited to have you experience WC Vendors. Over the next 14 days, if WC Vendors isn't the best fit, simply reach out! We'll happily refund 100% of your money. No questions asked.