The online marketplace industry has grown in tandem with ecommerce as a whole. Experts predict that this sector will grow to nearly $10 trillion by 2027.
This stands in stark contrast to other industries that have to bounce back from the COVID-19 pandemic. Customers showed a greater interest in online shopping because they didn't want to risk going to a brick-and-mortar store. Now, as things have opened back up, they prefer the convenience and efficiency of the marketplace model.
Alongside that growth has come some serious innovation in the industry that can help new marketplace owners develop a sense of what's possible. We've chosen 10 of the best marketplace examples to highlight below. Some will sound familiar. You may not have ever heard of others, but each one models the expansive nature of online marketplaces.
5 Heavy Hitters
You've probably heard the names of the most popular online marketplaces already. However, their familiarity shouldn't lead you to downplay their significance.
The following five marketplace examples expanded people's imaginations about what the internet could do. They showed its true power and potential and changed online shopping for everybody.
eBay
The online auction site helped set the stage for every ecommerce marketplace that followed in its footsteps. What started as a hobby for computer programmer Pierre Omidyar eventually evolved into one of the most successful online marketplaces.
One of the most impressive things about eBay has been its ability to pivot over time. The whole auction concept helped put it on the map, but that model doesn't work well with modern consumers looking for convenience and efficiency. So the site eventually added a "buy now" button that would allow customers to skip over the bidding wars for some items. The auction piece still plays some part, but it's no longer the sole star of the show.
Amazon Marketplace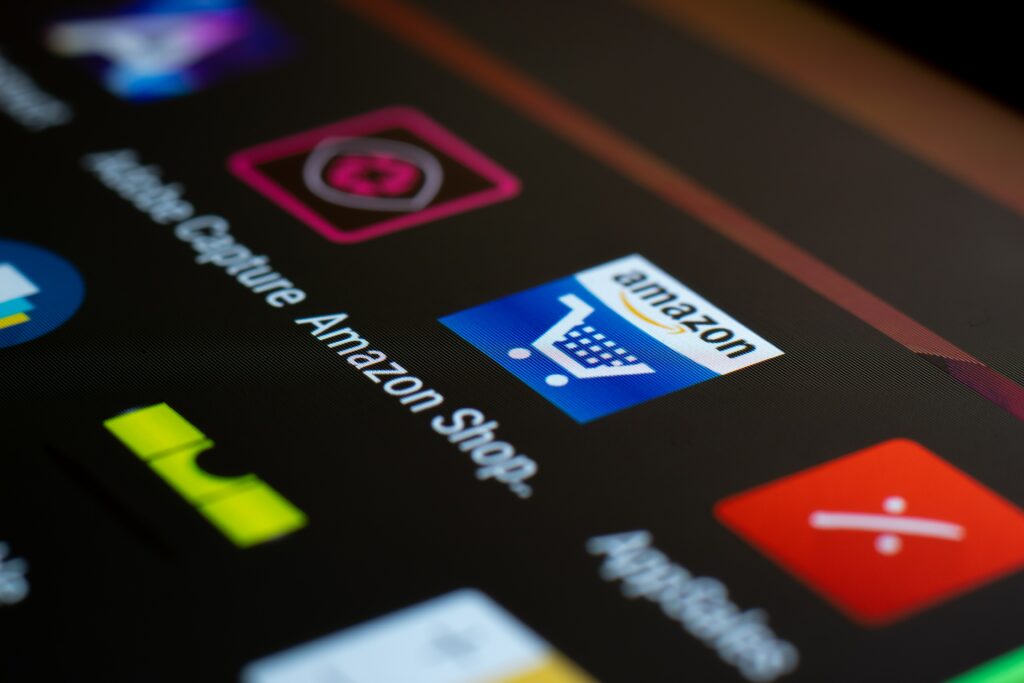 You can't talk about any online marketplace without mentioning Amazon. You already know about the massive online store founded by Jeff Bezos in the 90s, but don't let its familiarity fool you into missing some of the things that make it cutting edge.
The brand sets the standard for convenience. Remember when you used to have to pay for shipping? Amazon was one of the first to throw that out with their Amazon Prime memberships. And, speaking of Prime, don't forget about that genius invention of a loyalty program.
Prime members pay a yearly fee to the marketplace to spend more money on that same marketplace. But it works because the simple perks like free same-day shipping and exclusive shopping events give their loyal customer base what they actually want.
Every new digital marketplace that has come after Amazon has followed in its footsteps in some way or another. As you think about creating yours, study the industry leader and see how you can apply its strategies to your strategy.
Walmart
gets a mention here because of its ability to adapt to the new world. The brand started in 1962. To put that in perspective, the first Beatles record didn't come out until the year after, but like Paul McCartney, Walmart has continued to keep itself relevant year after year.
For most of Walmart's existence, ecommerce wasn't around. It didn't become a high-performing online marketplace until the past decade or so. And even in its change, it's maintained a solid physical presence. As other stores see the advantage of online selling, we'll likely see more sellers follow in Walmart's footsteps, trying to get the best of both worlds.
Etsy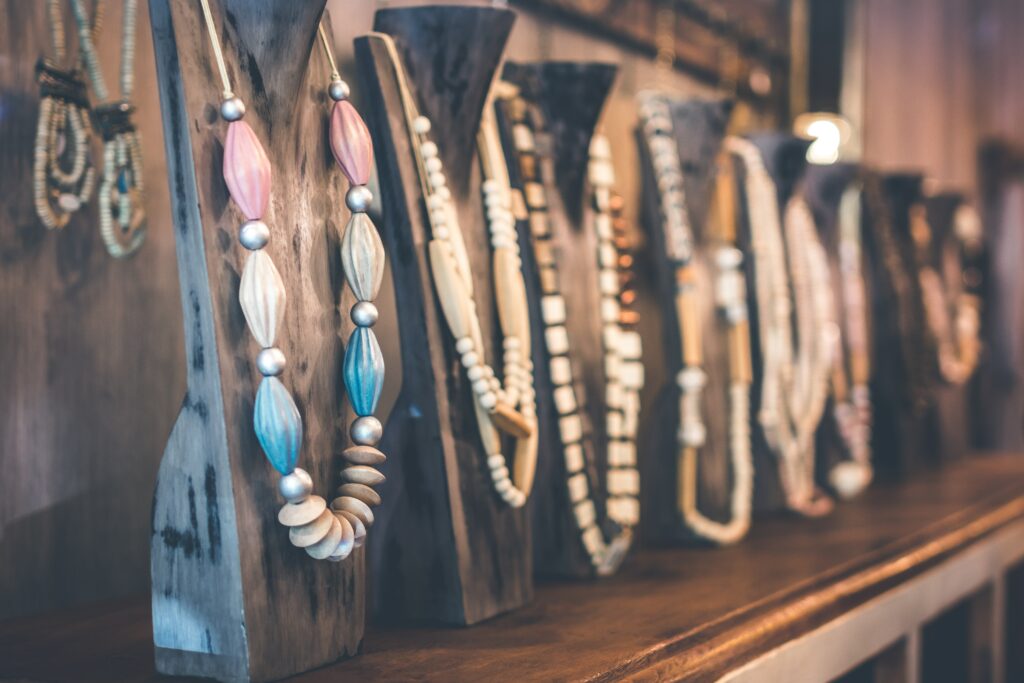 Niche markets have become a popular category for people looking to start their own marketplace. Many people in the field even consider developing a niche an essential part of building a marketplace business.
Etsy started to blaze that trail back in 2005.
They created an online marketplace that didn't try to do everything. They focused only on handcrafted goods and have not stopped growing since then.
Airbnb
Do you remember when you first heard about Airbnb? Many people had their doubts: "Why would I ever stay in a stranger's house when I can just stay at a hotel?" Skeptics questioned the safety and functionality of such a model.
Today, over 150 million people have used the platform to book their vacations across thousands
of cities worldwide. All that became possible through an innovative marketplace.
The trio of founders thought creatively about what the marketplace model could do for them and others. They used a simple idea to incentivize everyday people to casually enter the hospitality industry with their spare rooms, airstreams, second homes, and other properties.
5 Examples of New Online Marketplace Opportunities
The five big marketplace examples we covered share one major thing in common. Each one looked for ways to innovate in the industry. They sought new opportunities in the market and capitalized on what they could do.
Here we'll cover five more recent examples of marketplace innovation.
Farmers' Markets
The COVID-19 pandemic rocked the food and grocery industry. Restaurants and grocers around the world had to rethink their operations. Many begin offering delivery or curbside pickup.
Farmers' markets have had a similar need to pivot, and some have chosen the route of ecommerce marketplaces.
Brands like The Farmers Marketplace offer fresh produce, meat, eggs, and other mainstays of the neighborhood farmers market, all in an online setting. They offer delivery or in-person pickup to people in their selected regions and utilize local vendors just like they did when they had booths set up in the downtown square. Except now, it's even more convenient for consumers.
Shopping Malls and Strip Malls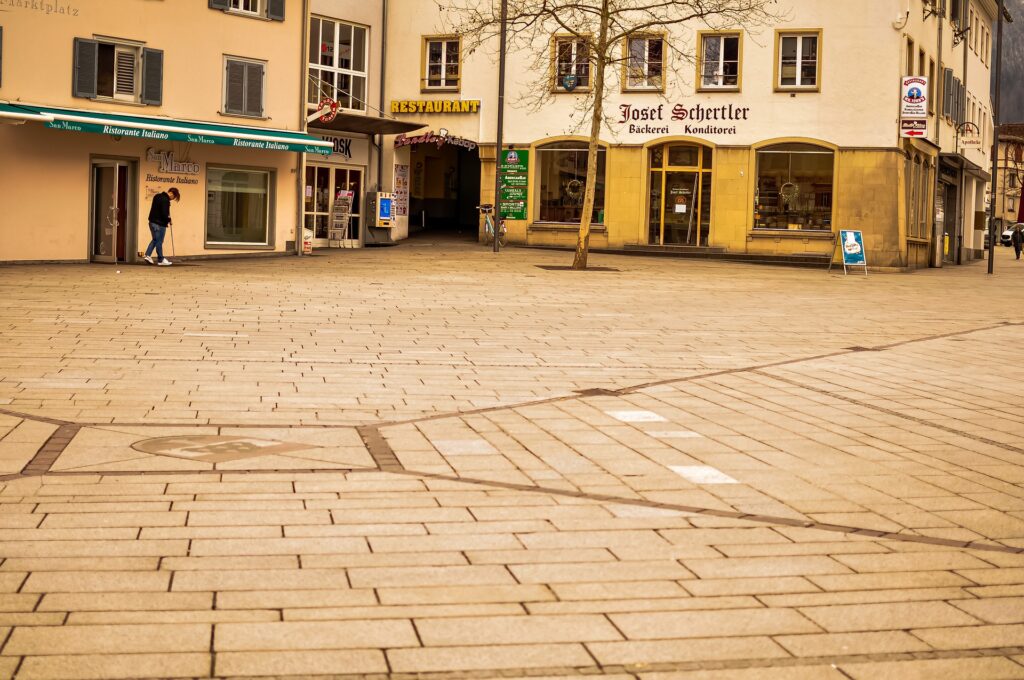 The mall once represented a cultural meeting place for people of all ages, but its popularity has largely subsided as ecommerce has grown. Mix the global pandemic into the equation, and you end up with a ton of malls closing around the world.
The ones that survive have pivoted their business, and some have seen the ecommerce marketplace as their new destination. That's what happened with Miami's Bal Harbour Shops, a once booming collection of luxury stores that has coupled its physical location with a virtual experience.
The same stores and vendors from the physical mall also make up the digital marketplace.
Customers just now have the choice to shop how they want to. That kind of awareness of consumer desires is what makes any marketplace successful.
High-End Luxury Retail Items
Sites like TheRealReal have combined the resale marketplace model with luxury fashion. It has tapped into a great niche, and its site contains thousands of products ranging from watches to sneakers to designer handbags.
Here is a list of just a few of the high-end brands included:
Prada
Gucci
Louis Vuitton
Chanel
Balenciaga.
The best part?
The site has a simple "Sell With Us" button that makes it easy for vendors to add product listings to the marketplace.
Sporting Goods
The sporting goods industry is another great niche for emerging marketplaces to explore. And those heading in that direction can look to brands like MuskyChasers for inspiration. 
The brand exemplifies various aspects of a thriving marketplace:
Hyper-niche audience
A community built around a shared interest
Content that equips and resources visitors
An online marketplace that provides products customers want.
That's how you do it.
Green Consumerism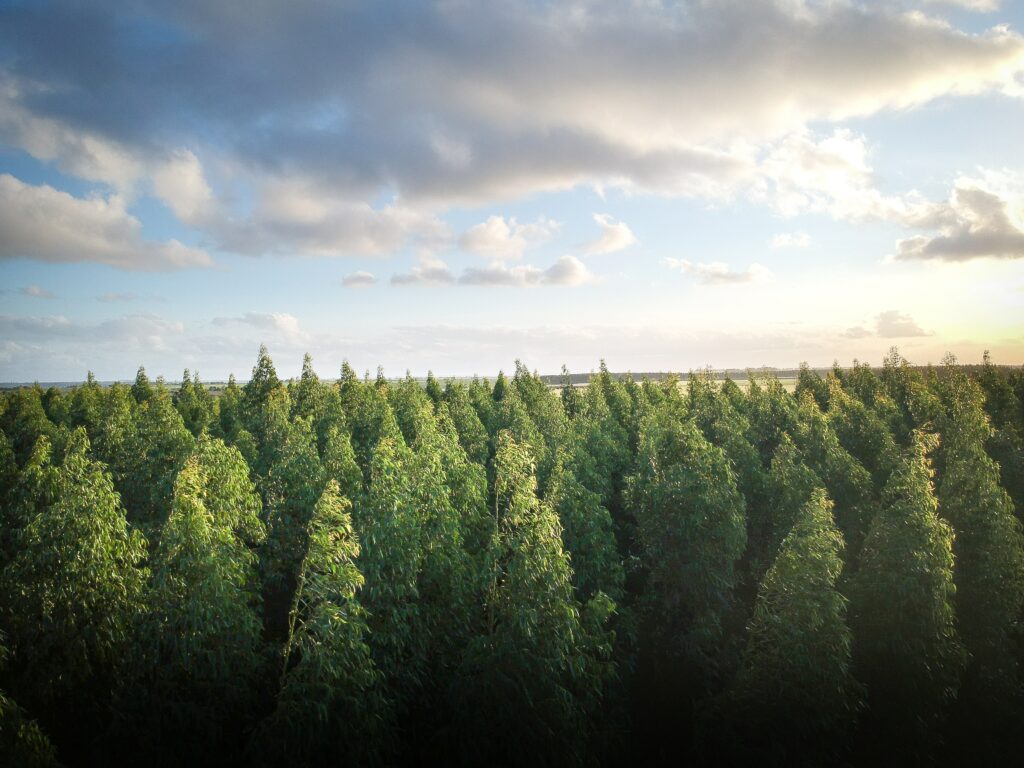 Consumers have shown an increased desire to back brands that believe in something in the last few years. One of the most significant areas that people have rallied behind is the idea of buying sustainable, eco-friendly products.
Indeed, the "green consumerism" movement has seen customers
Spend more money on eco-friendly products
Switch from less consumer-conscious brands to those more engaged in sustainability
Stay with brands for more extended periods.
In 2021, the Forest Stewardship Council responded to this movement by launching One Simple Action, a marketplace full of certified products sourced from responsibly managed forests.
The brand models what it looks like to create a marketplace that revolves around your customers' more profound beliefs and ideologies rather than simply bringing them in with products. Emerging online marketplaces can apply that same idea to other initiatives potential customers have a passion for.
Building Your Online Marketplace
These marketplace examples can inspire the next movement of marketplaces. As you build your innovative contribution to the industry, you'll need the right tools to get you started.
WC Vendors exists to help you launch and scale online marketplaces. Thousands of users around the world have trusted our easy-to-use software. If you'd like to learn more about how our platform can help you succeed, reach out to us today. We'd love to hear your big idea.