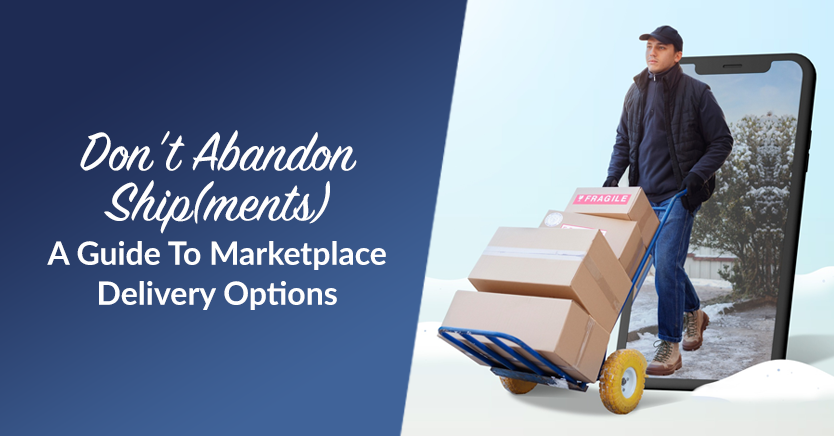 Customers enjoy shopping online because of the convenience it offers. From the comfort of their couch, they can order their favorite products and have them shipped to their front door thanks to marketplace delivery.
Online shopping is super easy for customers, yet it poses challenges for the stores managing the product shipping process.
You don't have to spend much time selling online to know the pains of shipping. Amazon raised the bar with a quick and mostly free shipping process. Online sellers have had to adapt to that model as customers have gotten increasingly used to that level of convenience.
Those of us who run online marketplaces have additional concerns. We have to make sure to offer a marketplace delivery process that pleases both our customers and our vendors. Basically, said process has to help our sellers win while also making our buyers happy.
For those navigating this space, numerous shipping options exist, with three standing out as the top contenders. Today, we'll break down each one and offer best practices tailored to each.
Let's get started!
3 Popular Marketplace Delivery Models
Organizations on the perimeter of the e-commerce world have adapted to the recent boom in online selling. Stores and marketplaces need things like:
Platforms to build their sites
Manufacturers to create products
Logistical options for getting products to their customers.
The last consideration has spurred a range of innovations in the realm of online item sales, and in this guide, we will spotlight the three most sought-after options.
Option #1: Dropshipping
Dropshipping is an excellent low-risk shipping option for online retailers. Its greatest perk comes down to convenience for the marketplace and the vendor because neither has to even touch the product they sell.
Here's how it works:
The customer orders a product from your online marketplace.
The order gets sent to a third-party dropshipper.
The dropshipping company ships the product to the customer.
Everyone goes on their merry way.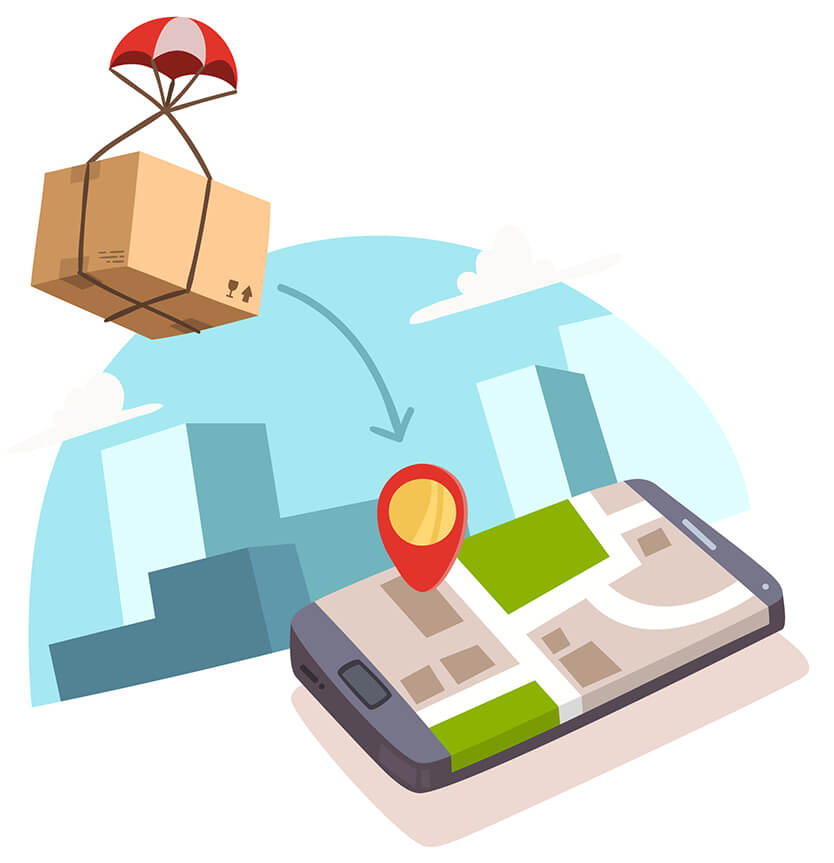 From a customer experience standpoint, nothing changes. Basically, they still get the product in an efficient manner with no real challenge.
Sellers appreciate the benefits that come with dropshipping, such as:
Limited to no inventory on hand
Savings in areas of storage, warehousing, and manufacturing
Low-level risk to start with
However, like any model, dropshipping does come with its challenges. The dropshipper functions like a middleman between you and the customer. Unfortunately, this can create the following problems:
Limited control over the quality and process
Conflicting brand priorities between you and the dropshipper
Low-profit margins
Such issues are more likely to occur if you don't partner with the right business.
These challenges make it difficult for higher-end brands to trust dropshipping long-term. Many choose to eventually "cut the middleman." That being said, it often works great when brands start out or when they want to try a new product with limited risk.
Option #2: Third-Party Fulfillment
The third-party fulfillment process gives a marketplace shipping model that provides some of the convenience of dropshipping with a bit more control.
As previously discussed, dropshipping lets you partner with a product manufacturer that ships your sold items to the customer. In contrast, third-party fulfillment allows you to partner with a fulfillment center that ships the products that you've stored in their warehouses. You still own the inventory at the end of the day.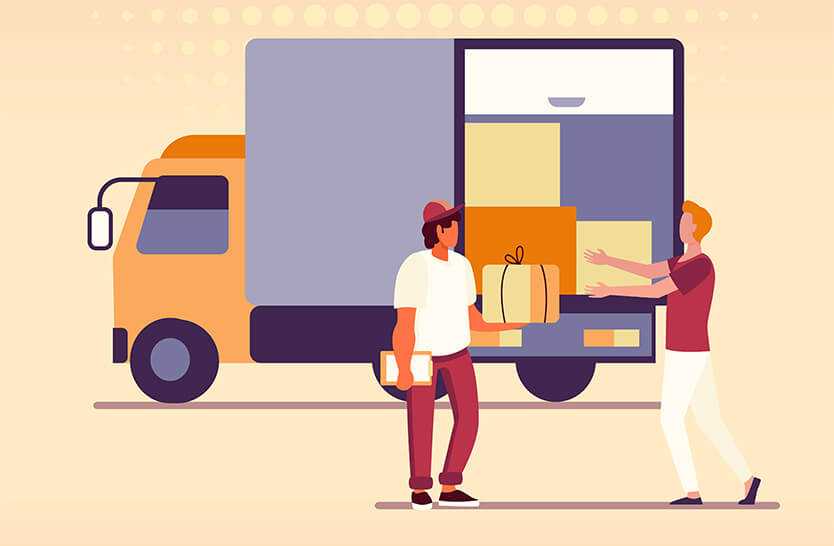 This marketplace delivery option is helpful for marketplaces that work with more mature sellers (i.e. sellers who know their markets well and have established products). It usually allows for benefits like:
Greater control over inventory
Faster shipping times
Higher profit margins
Of course, owning your own inventory comes with greater responsibility and risk, such as:
It costs more money.
You and your vendors have to manage your inventory more closely.
Your capital is tied together with your inventory in a way that doesn't happen with dropshipping.
Thankfully, the pros can outweigh the cons. Ultimately, third-party fulfillment can present an advantageous option, particularly for marketplaces and sellers who have reached a certain level of maturity and are willing to undertake associated risks.
Option #3: In-House Fulfillment
The third popular marketplace delivery option comes with even greater control for mature marketplaces. However, it comes with an increase in risk as well.
In-house fulfillment means you take on all the shipping responsibilities yourself. You store the products, package them, then ship them out.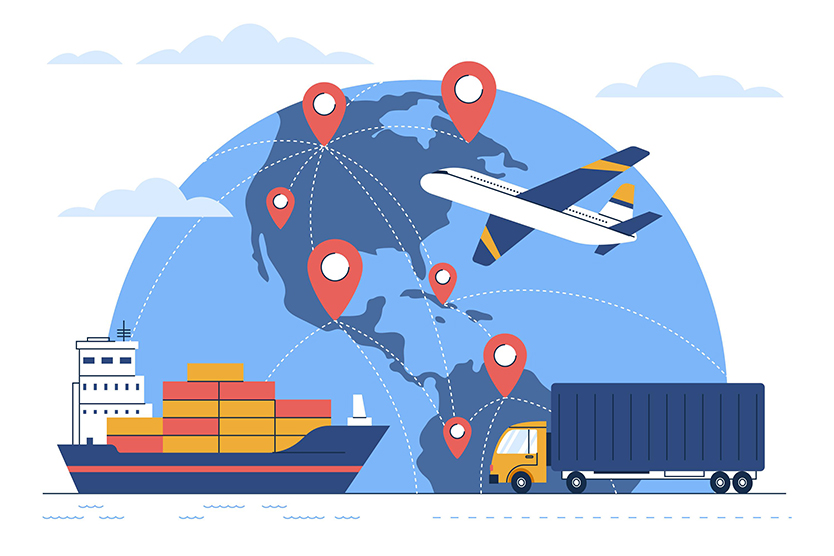 While the method entails various upfront and management costs, it can result in savings for brands prepared to undertake it. There's a reason Amazon, Walmart, and other industry giants eventually go this route.
Furthermore, in-house fulfillment can be a great incentive for your vendors. The relationship between your sellers and your marketplace demands a significant level of trust. Offering vendors the option to utilize you as their fulfillment center can provide an additional incentive for them to sell on your platform.
The biggest challenges here are probably obvious:
Increased costs of operating fulfillment centers
Greater staffing needs
A higher degree of inventory management
This marketplace delivery model provides significant benefits. However, keep in mind that its effective implementation demands considerable planning as well as marketplace and vendor maturity.
Best Practices For Marketplace Shipping
Each marketplace shipping option has the potential to work well for your brand. What's more, you can bolster your shipping strategy by observing some of the following best practices:
Offer purchase protection to your customers
Provide tracking information so buyers can follow their orders all the way to their door
Think strategically about your partnerships
Create great packages that promote unboxing and bolster your brand
Ensure items get shipped quickly
Be transparent about fees and other important shipping information
Give an established delivery date and stick to it
Stay on top of shipping issues and settle them quickly
This isn't meant to be a list of step-by-step instructions – those rarely work for every brand in every situation. Essentially, you have to figure out how these practices align best with your overall shipping strategy. Then, you have to make adjustments depending on what works for your marketplace.
Last but not least, your marketplace, regardless of its size, requires a robust platform that can help you encourage customers to keep ordering products. After all, your shipping strategy doesn't matter much if you aren't receiving orders.
Therefore, choose a marketplace solution that grants you diverse marketplace delivery options. For example, WC Vendors provides a scalable solution that will help entrepreneurs build and grow their e-commerce sites. It's easy to set up, and it can adapt to the shipping options that fit your brands.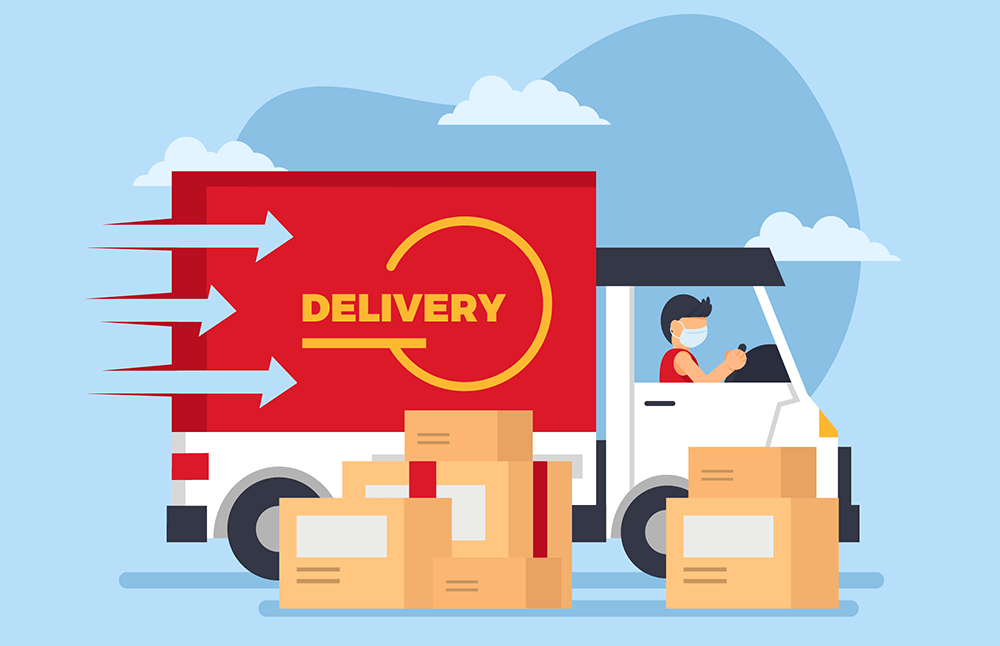 Know Your Options For Marketplace Shipping Charges
Like fulfillment services, brands have various options to choose from when it comes to how they manage their shipping charges.
Many brands choose from the following choices:
Free shipping
Flat Rate
Table rate
Real-time
Of course, all brands would love to offer free shipping. It just makes sense in today's market if you want to make your customer experience as great as possible.
However, remember that shipping always costs something – it just comes down to how it gets paid for. Successful brands find ways to indirectly charge for marketplace delivery through things like:
Including shipping in the product price
Offering free shipping after a certain price threshold
Building a loyalty program like Amazon Prime
Charging only for expedited shipping
The other options can work, too, however. Flat rate shipping is a nice way to charge an average overall price across the board while table and real-time rates offer a flex price that adjusts depending on factors like customer location and product size.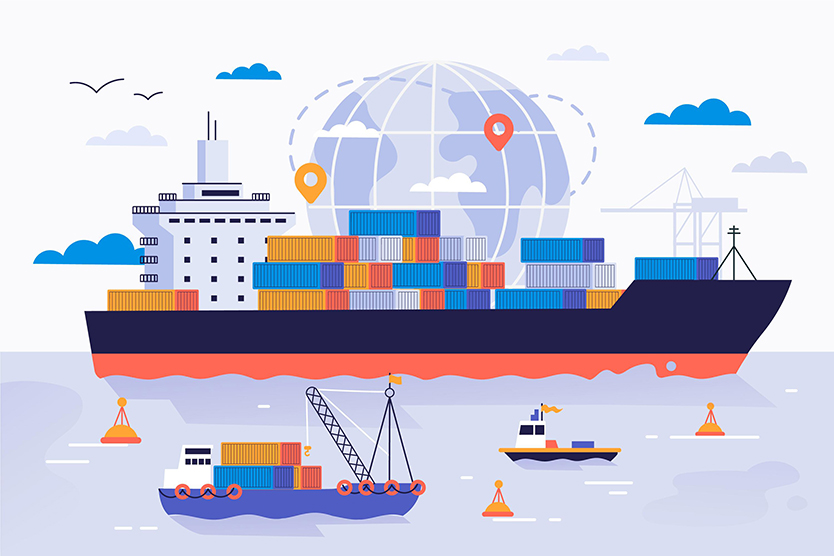 Conclusion
Your marketplace needs a solution for getting products to customers. In addition, this solution needs to work well for the customer, the vendor, and your own brand.
Based on their size, maturity, goals, and capital, brands use multiple marketplace delivery methods. To recap, the three best options you should consider include:
Do you have any questions about the best marketplace delivery options for your multi-vendor marketplace? Let us know in the comments section!