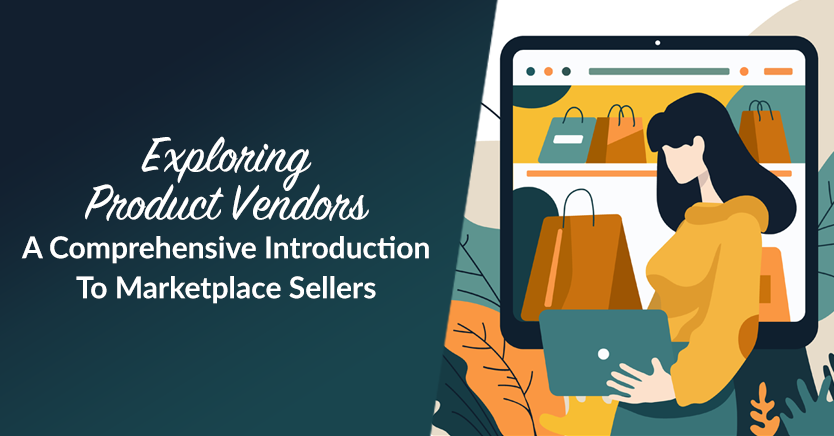 In the world of online shopping, product vendors play a crucial role in multi-vendor marketplaces. In fact, without them, it would be impossible to run an online shopping hub.
Thus, whether you're aspiring to build your own online marketplace or are already operating one, you need to grasp what product vendors are. In addition, you should know how they contribute to the success of multi-vendor marketplaces.
Today, we'll answer a ton of important questions about product vendors. This way, you'll gain valuable insights into their role in online marketplaces – knowledge that you can use to make your venture thrive.
So let's dive in!
What Is A Product Vendor?
A product vendor (a.k.a. marketplace seller) is an individual or a business entity that sells products or services through an online multi-vendor marketplace.
Typically, product vendors leverage established online marketplaces (such as Amazon, eBay, Etsy, etc.) to list their products or services for sale. They benefit from the infrastructure and visibility provided by the marketplace platform, gaining access to a larger customer base without having to build and manage their own e-commerce website.
Product vendors can range from small independent sellers offering unique handmade items to large-scale businesses selling a variety of products.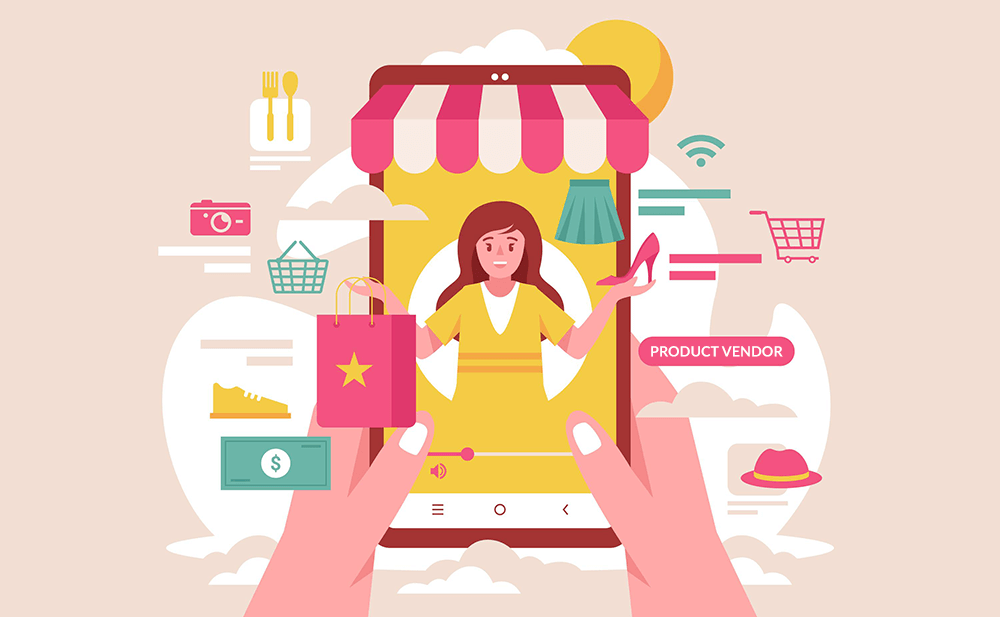 What is a Multi-Vendor Marketplace?
As you may have already guessed, a multi-vendor marketplace is an online platform where numerous sellers converge to reach a broader audience. These platforms foster an environment of variety and choice, presenting buyers with an extensive selection while offering sellers a stage to showcase their wares to a larger pool of potential customers.
In other words, if you're running an online marketplace, you don't sell your own products or keep inventory. Instead, the platform gathers multiple product vendors, each selling their products through your platform. This means you won't have to spend time or money designing, manufacturing, storing, promoting, and selling your own goods!
How Do Marketplaces Charge Product Vendors?
There are many ways a marketplace owner can charge product vendors. Two of the most popular include:
1. Commission or Transaction Fees
Marketplaces often charge a commission or transaction fees to vendors for each sale made through their platform. This fee can be a percentage of the sale or a flat rate per transaction.
To learn how to use WC Vendors to charge product vendors commission fees, check out the following article: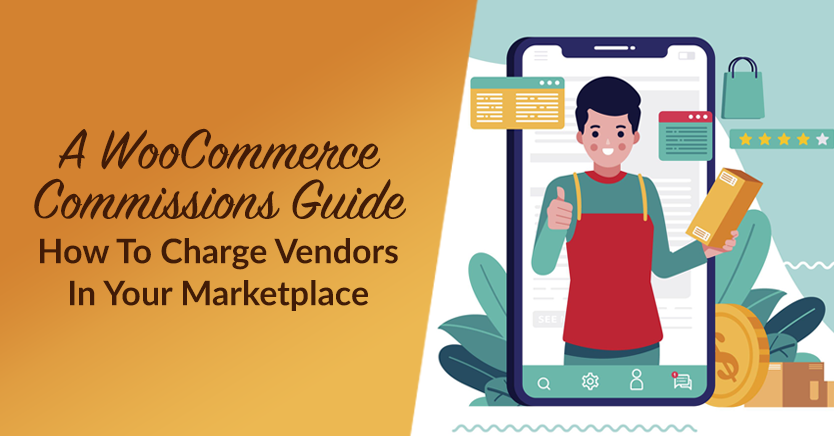 2. Subscription or Membership Fees
Some marketplaces offer subscription models where vendors pay a recurring fee for access to the platform's features, services, or a premium seller account.
WC Vendors boasts all the subscription tools you need, as you'll see in the following article: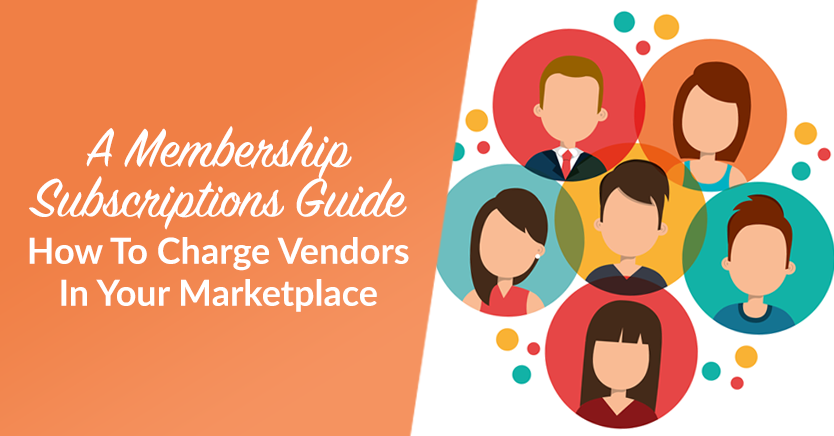 Of course, there are other ways to charge product vendors:
Listing Fees: Marketplaces might charge vendors for listing their products or services on the platform. The charges may differ depending on aspects such as visibility or prominence within the marketplace.
Advertisement and Promotions: Vendors might opt for paid promotions or advertising within the marketplace to increase the visibility of their products or services. The marketplace earns revenue through these advertising fees.
Additional Services: Marketplaces can offer additional services to vendors, such as logistics support, payment processing, or analytics tools, for an extra fee.
Referral Programs: Some marketplaces have referral programs where they earn money by referring customers to specific vendors or through affiliate marketing arrangements.
These revenue streams ensure both product vendors and the marketplace itself generate income. Vendors sell their products or services, while the marketplace earns through various fees and services provided to vendors operating within its ecosystem.
What Advantages Do Product Vendors Bring To Multi-Vendor Marketplaces?
Having product vendors offers several advantages:
1. Diverse Product Range
You know how when you go to a mall, there's something for everyone? That's what product vendors do for your online marketplace. They bring in a rich variety of goods to sell, making your platform a treasure trove of options for customers with different tastes.
2. Increased Selection
Imagine walking into this massive store where you can find everything that you need in one place. That's what happens when marketplace sellers come together in an online marketplace – they make shopping easier by putting together a huge collection of products or services under one digital roof.
3. Marketing Synergy
Think of it as everyone in the marketplace joining forces to tell people how awesome it is. Each seller tells others about their amazing offerings, and together, they amplify the marketplace's visibility across social media and other platforms.
4. Competitive Environment
With so many product vendors on your platform, they inspire one another to be better. It's like a friendly competition that pushes everyone to give their best – better quality, fairer prices, and top-notch customer service.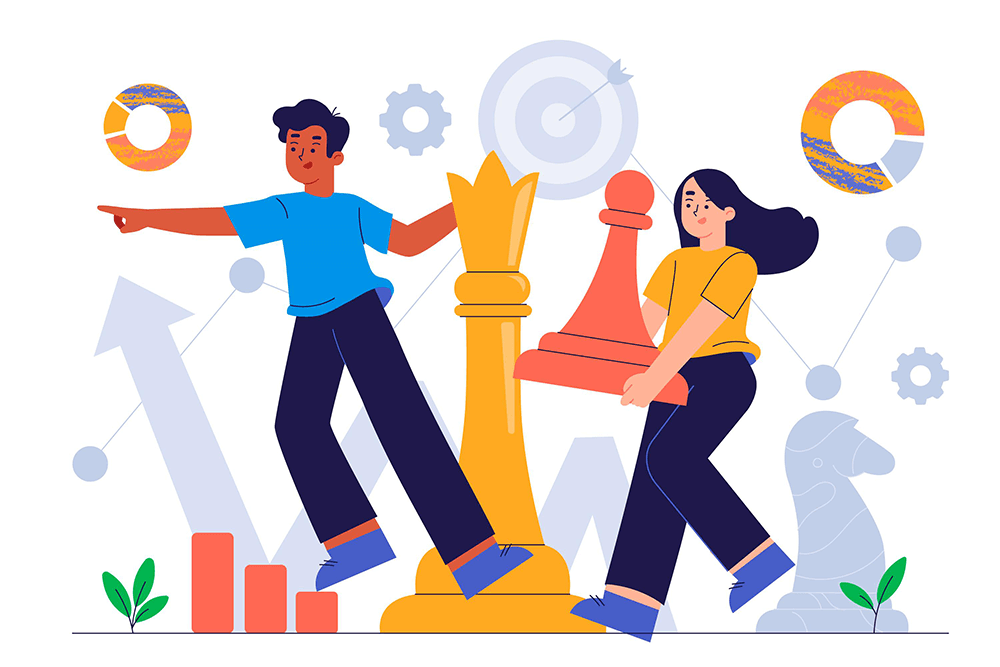 5. Expanded Reach
Product vendors don't just come with their products; they bring their existing customer bases, too! These customers now get to explore this new online space, opening the door to a bunch of potential new shoppers.
6. Specialized Expertise
Product vendors know their items inside out. They're not just selling things; they're the pros in their niche, offering expert knowledge that adds credibility and depth to the marketplace's offerings.
7. Innovative Products
Thanks to product vendors, customers can always expect something fresh from your marketplace. These sellers keep things exciting by introducing new and innovative products to the platform, making it perfect for consumers who love being up-to-date with the latest trends.
8. Customer Engagement
The best product vendors go the extra mile, offering personalized support, advice, or recommendations. This kind of engaging and interactive shopping experience can encourage customers to keep coming back to your marketplace for more!
9. Cross-Promotion Opportunities
Collaborations between product vendors can lead to cross-promotional activities, encouraging partnerships or bundled offerings that benefit both sellers and buyers alike.
How Can Marketplace Owners Recruit Product Vendors?
Attracting vendors to your marketplace can be challenging if you don't know what you're doing. However, with the right strategies in place, you can have a team of sellers in no time.
Thankfully, we already have a guide on how to attract product vendors to your marketplace: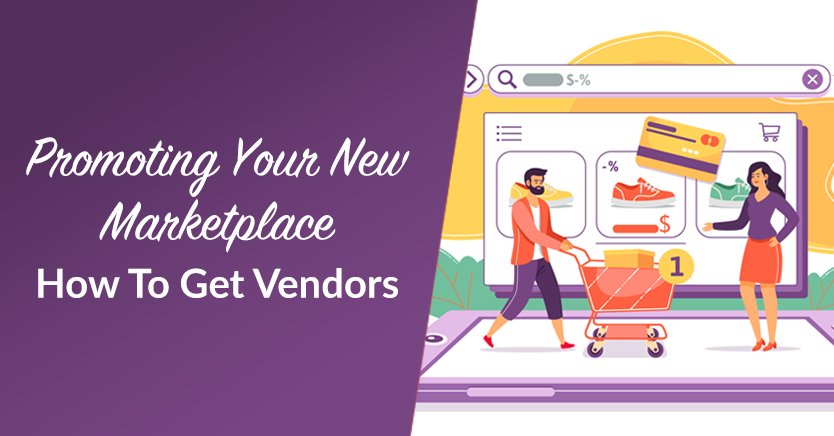 Of course, it's not enough to make sellers want to be part of your marketplace – you have to integrate their stores and products into your platform as well as ensure that they know how to use said platform. To do this, you'll have to engage in the vendor onboarding process.
Well, you're in luck, because we've also already prepared an article on onboarding product vendors: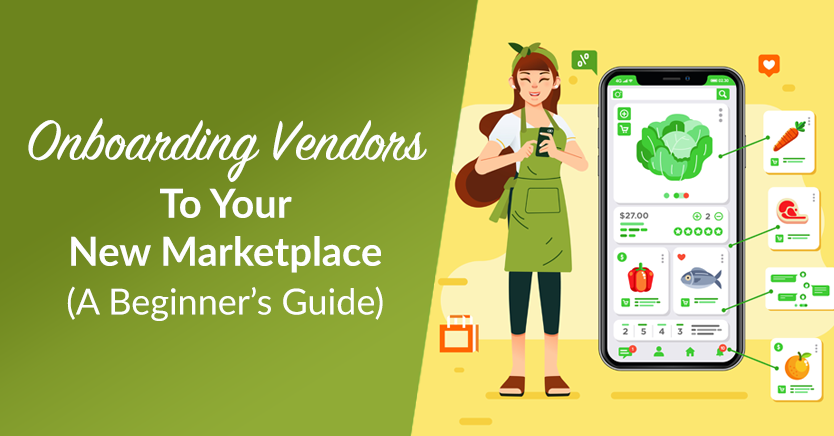 Using WC Vendors To Recruit Vendors
If you've just acquired, installed, and activated WC Vendors, you're in for a treat. This WooCommerce extension offers various tools that streamline the recruitment and registration of vendors.
Registering New Product Vendors
To start with, you need to enable specific options in WC Vendor's General section. Thus, go to your WordPress dashboard, click WC Vendors > Settings, and select the General tab.
Now, simply enable the Vendor Registration option by ticking its checkbox. This will allow website visitors to apply to your platform as vendors.
Next, scroll down to and enable Vendor Registration Form to require aspiring vendors to fill up a registration form with relevant data. This is an effective and convenient way to gather information about them.
We recommend enabling Vendor Approval. This assigns the "Pending Vendor" user role to anyone who fills up the vendor registration form. This way, you get the opportunity to scrutinize the information they provide, allowing you to judge if they're a good fit for your marketplace.
Simply go to Users > All Users, then select the specific "Pending Vendor" to view their details. Once you've decided that you'd like a "Pending Vendor" to become an active "Vendor," you can approve them by hovering your mouse cursor over their username and choosing "Approve."
Take note: For the registration box to appear on your website, go to your WordPress dashboard and click WooCommerce > Settings > Accounts & Privacy. Then, scroll down to Account Creation and tick "Allow customers to create an account on the 'My account' page."
Click here for more information on the General options.
Granting Product Vendors Necessary Abilities
For your product vendors to serve your marketplace well, you need to grant them various abilities. Specifically, they must be able to sell their products, publish products to their store, keep track of customer orders, and more.
WC Vendors' Capabilities section lets you determine what powers your vendors wield in your marketplace. Thus, head to your WordPress dashboard, click WC Vendors > Settings, then select the Capabilities tab.
Capabilities categorizes your options into various subsections.
For instance, the General subsection lets you determine how product vendors can manage their products and customers' orders.
By ticking the appropriate checkboxes, you can allow vendors to:
Submit products to their store so that they can sell them
Edit products already published on their store
View their customers' orders
View a sales table on the front end of their Vendor/Pro Dashboard
… and more!
Then, there's the Products subsection, which lets you configure your product vendors' ability to create and edit products, and the Orders subsection, which gives you control over the customer and order information that vendors can examine.
Click here for more information on the Capabilities options.
For more detailed information on how to set your marketplace up for product vendors, we recommend reading the following article: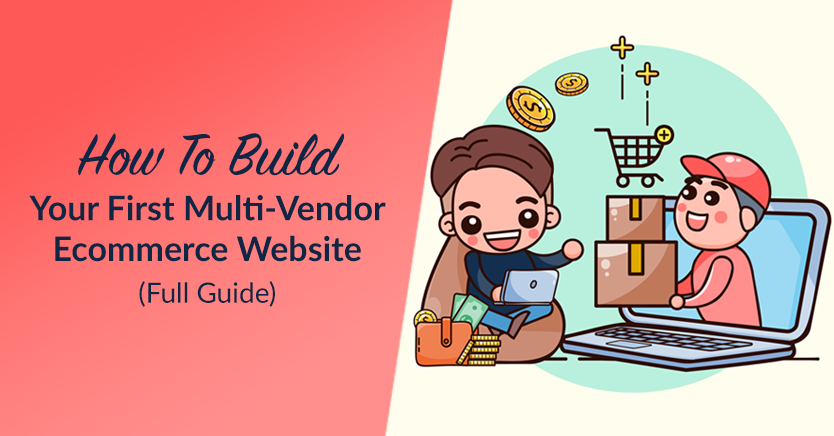 And here are two great resources if you're interested in learning how to help your product vendors succeed!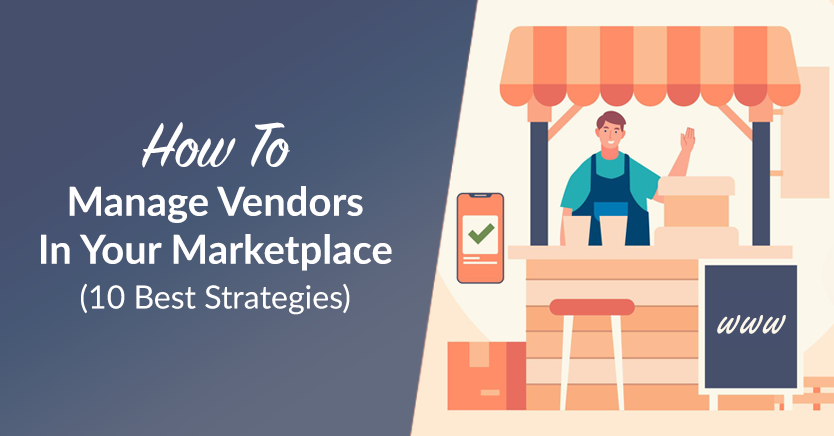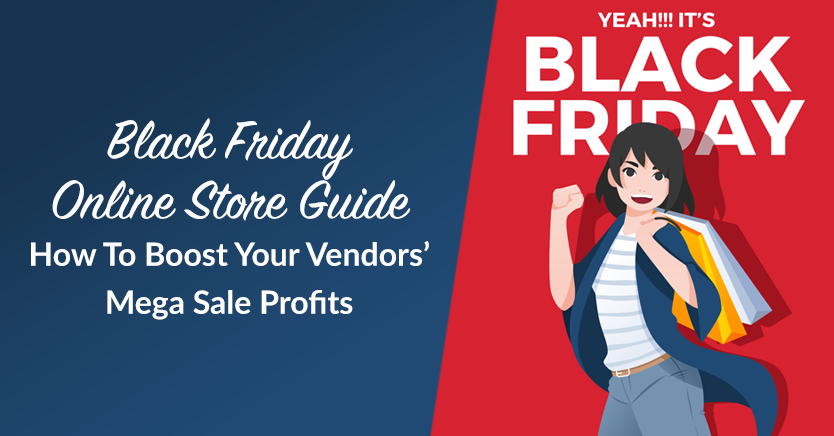 Product Vendors FAQs
Here are the answers to other often-asked questions about product vendors!
How can buyers benefit from product vendors in a multi-vendor marketplace?
Buyers gain access to a vast array of offerings, from niche items to popular brands, all consolidated within one platform, offering convenience and variety.
How do multi-vendor marketplaces differ from individual product vendors?
Multi-vendor marketplaces encompass numerous sellers offering diverse products or services within a unified platform. In contrast, individual sellers typically represent a single entity or business, often showcasing a more specialized range of offerings on their own storefront or website.
Is WooCommerce a multi-vendor platform?
No, WooCommerce itself isn't a multi-vendor platform by default. However, you can extend its functionality by using a compatible plugin or extension such as WC Vendors to transform a WooCommere store into a multi-vendor marketplace.
How do I create a multi-vendor platform in WordPress
To create a multi-vendor platform in WordPress, you must first install and activate a suitable e-commerce plugin such as WooCommerce. This will allow you to create a traditional online store.
Then, you must install and activate a marketplace plugin such as WC Vendors to transform your WooCommerce store into an online multi-vendor marketplace.
How do I add product vendors in WordPress?
First, you must use a marketplace solution such as WC Vendors to create a WooCommece marketplace.
Then, you must configure your marketplace's vendor settings to set up vendor registration, permissions, commission structures, and other settings.
Lastly, attract product vendors to your platform and enable vendor registration. This will allow sellers to sign up and start listing their products.
Conclusion
Product vendors are key to the multi-vendor marketplace business model. Thus, every aspiring or current marketplace owner should know what these sellers are and the role they play in the business model.
Essential product vendor information you should familiarize yourself with includes:
Are you interested in learning more about product vendors? Reach out to us and let us know; we'd be happy to hear from you!