Here at WC Vendors we are always looking for ways to help our users build better businesses and better marketplaces. We have decided to start working with external partners to bring more content to our users and on top of that great deals when we can. 

In our first installment we will be working with the fine folks over at Template Monster. They have provided a great review on JetWooBuilder which is an extension for the Elementor page builder.

This post is provided in partnership with Template Monster.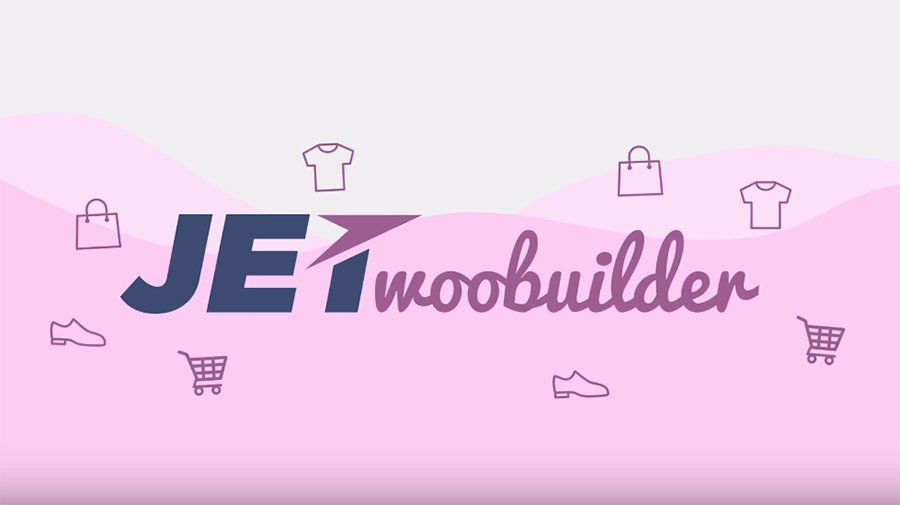 WordPress certainly makes it easier for programmers to work, but it has become so thanks to the plugins. And today I want to talk about one plugin that saved both my time and money. It's called JetWooBuilder. In this article, I will tell you how and why.
Why This Plugin?
You probably know that today everything revolves around e-commerce. If you do not have your own website, then create it ASAP or say goodbye to the business – these are the laws of the 21st century.
Therefore, I believe that launching an online business is a win-win choice. Thanks to the development of modern technologies, everybody can easily launch his/her own website. So when I decided that I wanted to start my business on making handmade accessories, website creation was one of the most important items on my list. I was well aware that online shopping now creates a large part of the profits. In fact, I did not think long and immediately decided that I wanted to build a site on the WordPress platform – it is popular and reliable. In addition, the choice of templates is wide enough – you can choose any with no worries. And of course, I couldn't choose any other visual constructor except Elementor Page Builder. I think you all know why. Especially since in the Template Monster's Elementor Marketplace everything is at hand and choosing a theme and all the necessary templates and addons are more than convenient. Due to this, it is not necessary to be a programming guru to create your own website.
Instead, with such tools, you can feel yourself a guru. It is enough to know how to use the drag-and-drop constructor and necessary plugins.
And here let me tell you more about JetWooBuilder and why it saved me. Since I decided to engage in e-commerce, I needed to have relevant functions on my site. And here I would have a headache, I would panic and say that it's impossible to do it myself, and hiring experts is pretty much expensive. Probably, I would abandon the whole idea of mine. If not for this plugin.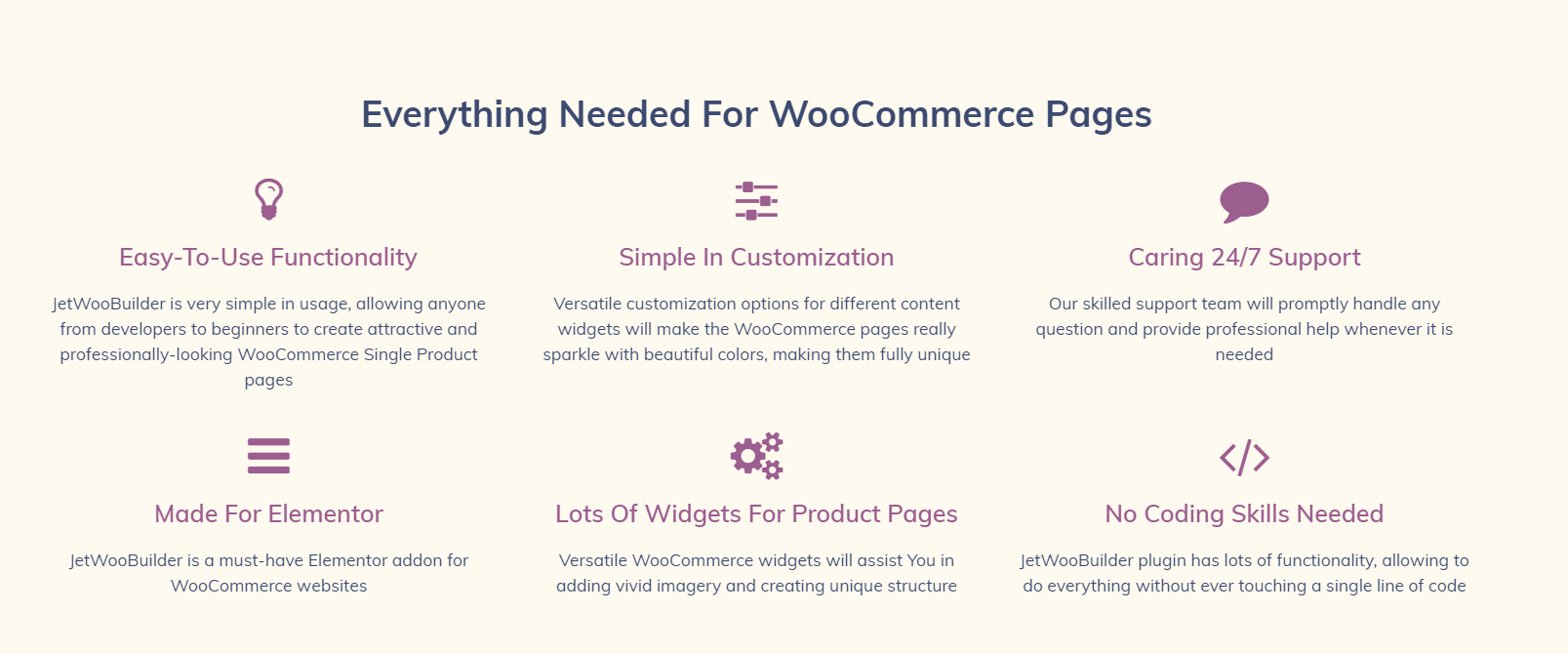 JetWooBuilder plugin allows you to add full-featured WooCommerce product pages created with Elementor, use them as templates and create a variety of attractive WooCommerce content with universal WooCommerce widgets. For me, creating WooCommerce content became a very simple task with JetWooBuilder. The plugin has everything you need to create an online store based on WooCommerce with Elementor. It allows you to create product page templates and product templates with universal layouts and structure. You will not have any restrictions when creating a WooCommerce page.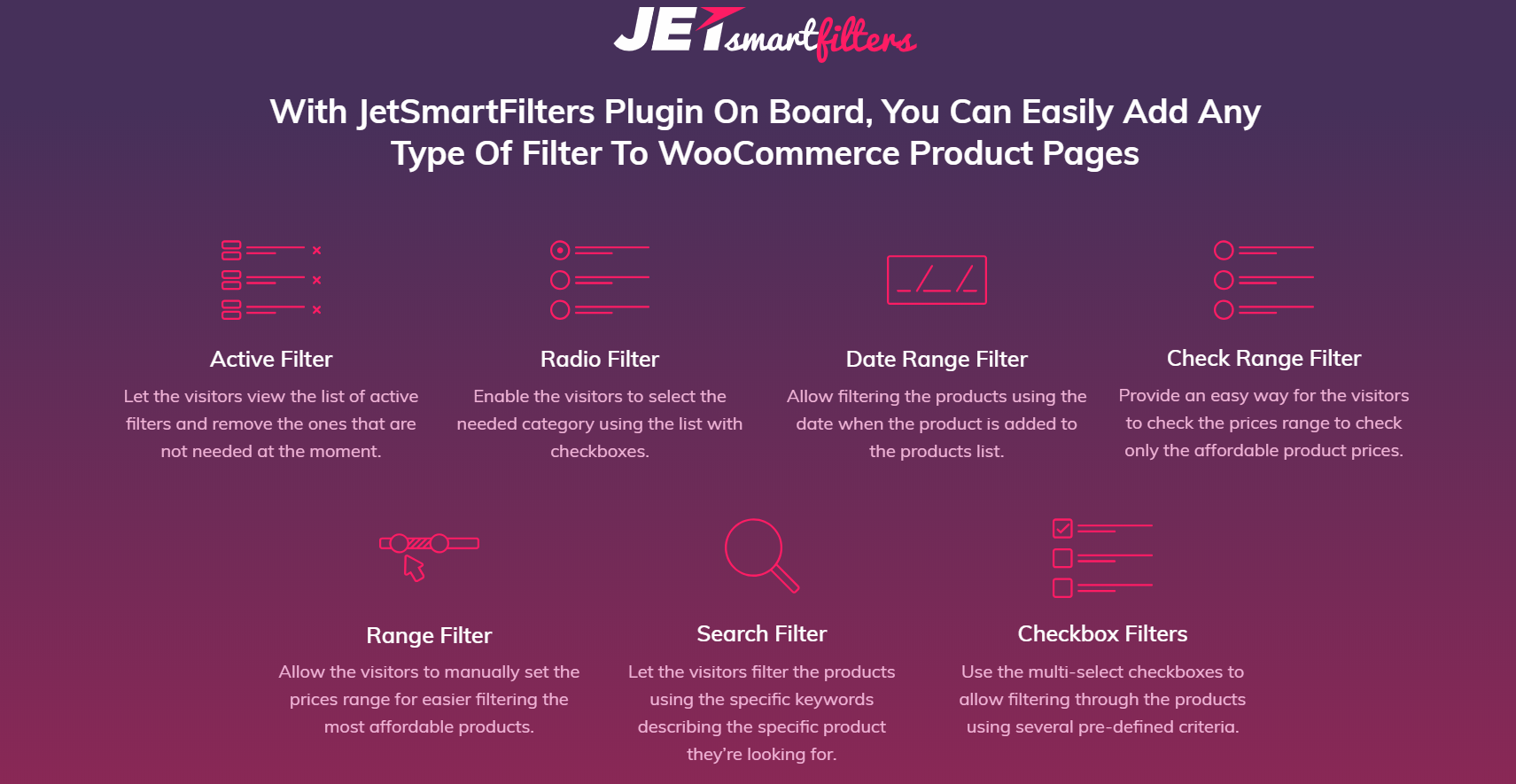 With this addon, I really quickly (which is important) turned a regular website into an online store. And the best part – you do not need to learn coding skills to succeed. The process of its implementation is as simple as breathing. The JetWooBuilder plugin is also a great asset when you need specific WooCommerce widgets to add a purchase button, product image, or description.
Watch a short tutorial on how to use JetWooBuilder.
With this plugin, I felt like an expert in creating WooCommerce product pages. JetWooBuilder allows anybody to start creating attractive and professional looking WooCommerce Single Product pages. In addition, settings for different content widgets will turn WooCommerce pages into sparkling ones with beautiful colors, making them completely unique. Universal WooCommerce widgets will help you add bright images and create a stunning structure. With it, I got minimalistic good-looking and functional single page layouts templates and smartly designed catalog pages with various ratios only in a few clicks! I was impressed!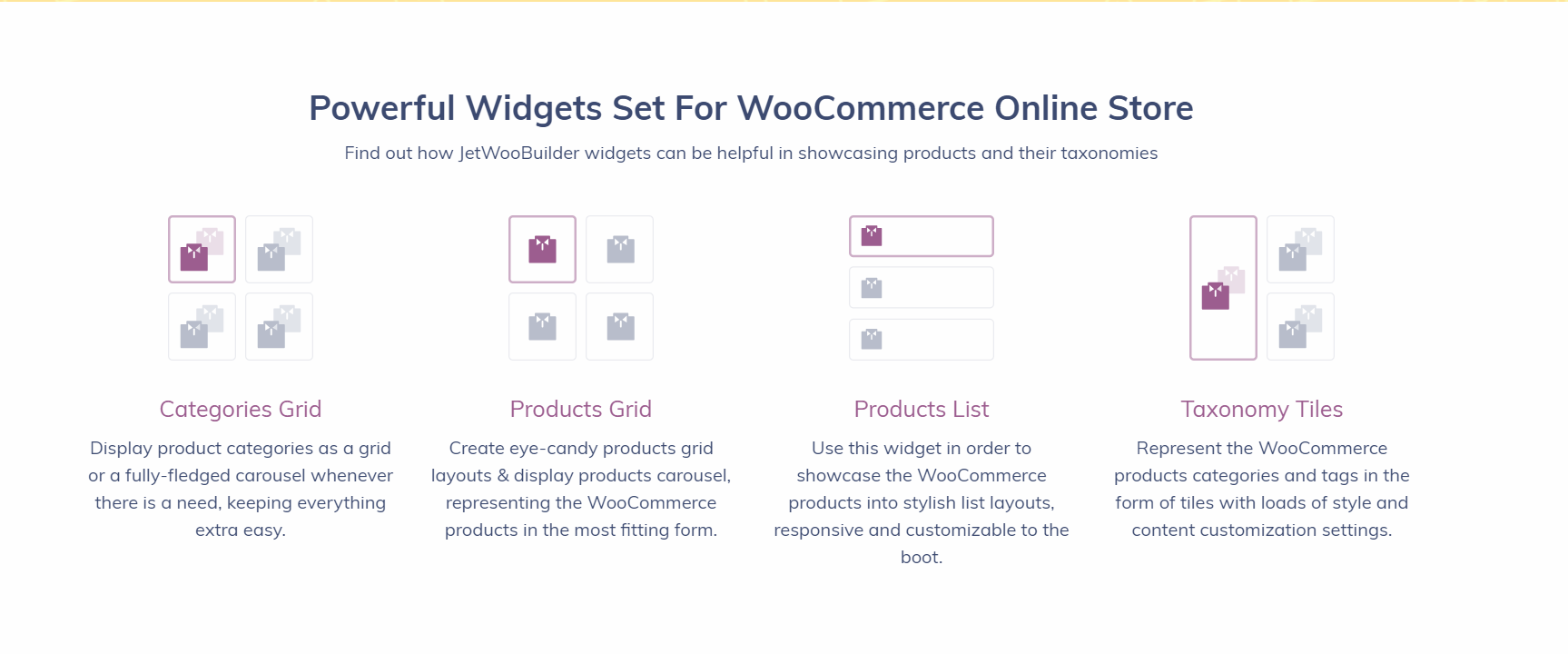 My List of JetWooBuilder Advantages
1. MADE FOR ELEMENTOR
Since it's an addon for Elementor, you don't need to learn a lot of new information while building your website. Site-building goes through a familiar dashboard and it simplifies your process a lot. With it, you can create unique product page templates and integrate them into existing products in a few clicks due to user-friendly settings and structure.
2. CREATING PRODUCT ARCHIVES
The plugin provides everything you need to create templates of WooCommerce product archives, allowing you to install unique elements and use universal content widgets.
3. 15+ UNIQUE WIDGETS
JetWooBuilder offers a variety of helpful content widgets, such as Add to Cart, Support, Image, Rating, Related Products, and many others.
4. CODING SKILLS NOT REQUIRED
It doesn't matter if you have any coding skills. With JetWooBuilder, you can create really awesome WooCommerce product pages without affecting a single line of code. Tested by me – a philologist by education.
5. UNLIMITED PAGES
With it, you can embed different page layouts for your product pages to create unusual stylish templates that are perfect for your purpose.
6. ADAPTABILITY
JetWooBuilder plugin ensures that your product pages will look good not only on desktop computers but also on mobile devices. And this is so comfortable since nowadays 62% of users make purchases from their phones.
7. PRICE
In my opinion, $15 for such a magic wand is a really ridiculous price. Do you agree with me?
8. DETAILED DOCUMENTATION
As a bonus, all steps to install the JetWooBuilder plugin for creating WooCommerce page templates are covered in the informative documentation.
Summing Up
I believe that JetWooBuilder can be fairly called one of the best Elementor addons. With it, you can create a real online store, while completely forgetting about coding. In addition, the number of widgets provided will be more than enough for you to build a great e-commerce site. And the price is so small that there's nothing to think about! In general, I am entirely satisfied with this plugin and haven't found a single minus. Hopefully, reading my review was interesting and useful. I will be grateful if you share your experience of using this plugin in the comments down below.

Don't miss this great deal from October 29th – November 1st get up to 45% off on products with template monster.