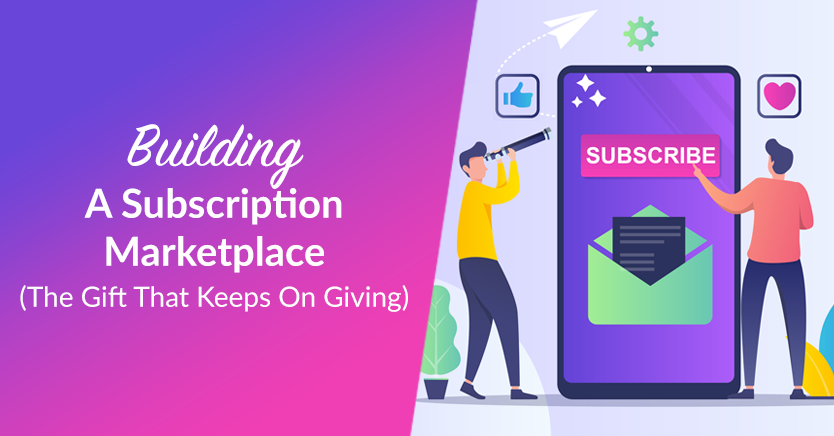 The pandemic led to the rise of a particularly lucrative e-commerce model: the subscription marketplace. Even before the pandemic, this idea was already catching on. However, once people got a taste of having stuff delivered to their doorstep regularly (without dealing with the outside world), they were hooked. Small wonder many consumers continue to embrace subscriptions even though things are returning to normal!
In 2020, the subscription business model saw a growth rate of 41%. This growth has slowed down a bit since then. However, experts project a consistent rise in physical and digital subscriptions over the coming years.
This is excellent news for anyone operating or who wishes to build an online marketplace. After all, the popularity of subscriptions brings new opportunities to expand your business and increase revenue.
We want to help you succeed with your subscription marketplace. Thus, we've put together this brief guide that covers everything you need to get started. So let's get right to it!
What Is A Subscription Marketplace?
A subscription marketplace builds on the traditional online marketplace model while incorporating subscription services for vendors. Customers can still make one-time purchases. However, they also have the option to sign up for recurring orders of products they love.
For vendors, the primary focus of the value proposition lies in the potential for generating recurring revenue. Instead of having to win back customers with new products, they can focus their efforts on creating items that customers want more of on a predictable basis.
Here are the advantages of a subscription marketplace:
More predictable revenue
Deeper customer relationships
Increased recurring revenue
Improved community and loyalty programs
Ability to enhance customer experience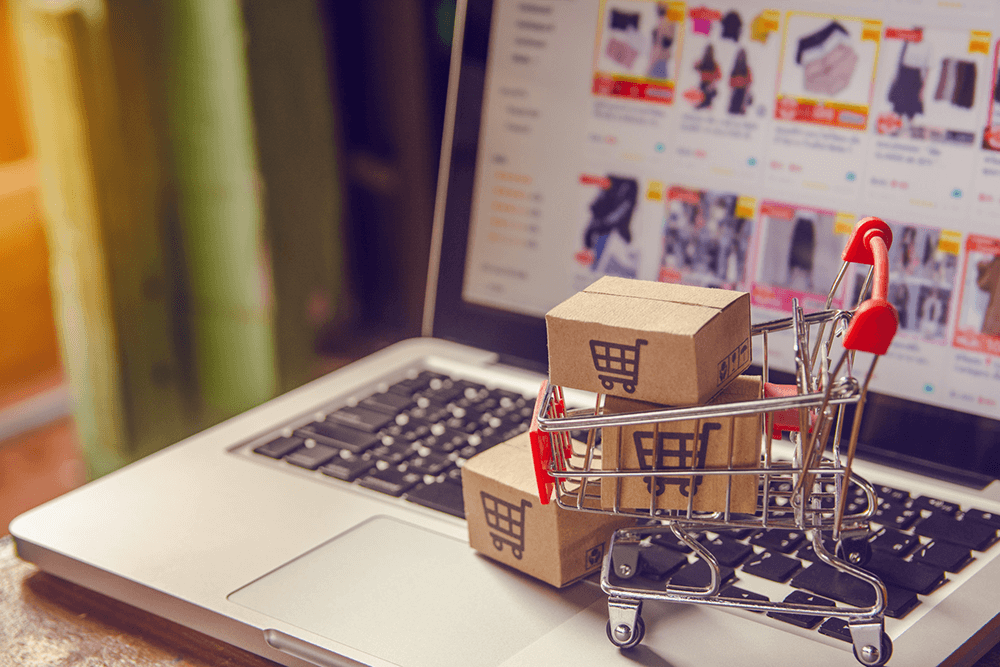 Finding The Right Kind Of Subscription-Based Business Model
There are three main revenue models in the subscription space, each one with its own set of benefits and challenges.
Marketplaces that know the different kinds of subscriptions can identify the right vendors for their niche and their audiences. You might partner with vendors with different models, or you could also see how you can find creative ways to get your marketplace to offer subscriptions, too.
What that in mind, let's explore the three major categories in greater detail:
1. Replenishment Subscriptions
Replenishment subscriptions consist of items that customers frequently and regularly use. For example, a subscription marketplace could offer items such as:
Dog food
House-cleaning items
Toothpaste
Baby products
Pre-workout powder
Gardening supplies
Coffee beans
While this list is comprehensive, it is by no means exhaustive.
Customers subscribe to such products because they need them frequently. They may not want to place a new order every time their stock runs out. Therefore, they instead subscribe and have the items delivered before they need a refill.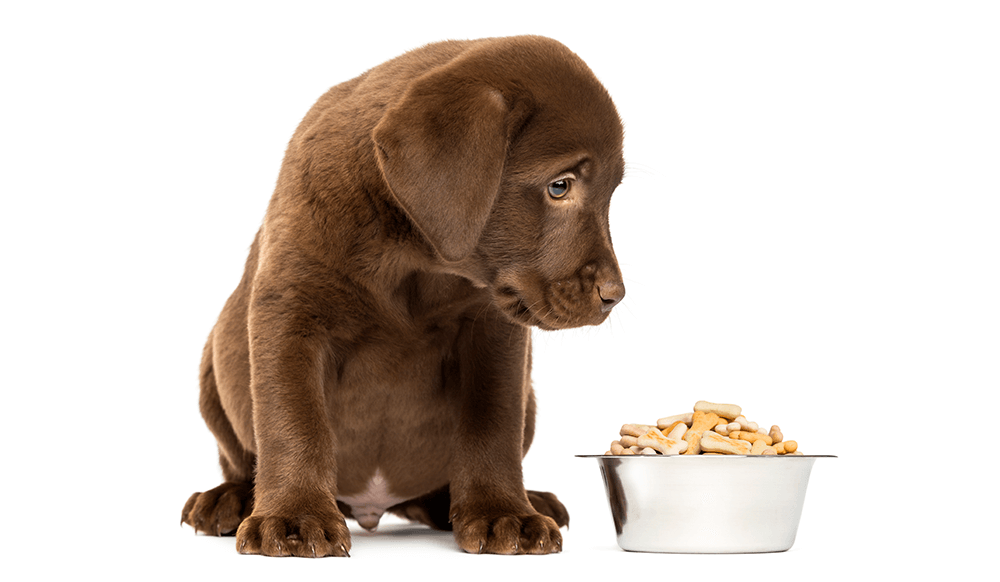 2. Curated Subscriptions
Curation is another popular form of subscription service.
Maybe you've heard of different "box of the month" products or special meal packages with recipes delivered to customers' doors. Well, those are great examples of curated subscriptions.
Customers like these products because they receive a collection of items carefully selected just for them. The challenge is to consistently create awesome customer experiences with every box. Remember: your buyers trust your brand to know them well enough that each purchase will bring something exciting they'll enjoy.
3. Access and Membership Subscriptions
This subscription service type holds significant potential for marketplaces to attract subscribers directly to their platform, rather than exclusively to their vendors. Essentially, customers pay a premium to enjoy exclusive discounts, deals, and additional perks.
You don't have to think that hard about examples. After all, every marketplace owner (and pretty much everyone else, too) knows about Amazon Prime. Basically, you pay a certain amount to become a "member," allowing you to enjoy things like:
Free shortened delivery
Access to streaming services
Early access to certain products
Other marketplaces can follow this model by identifying a loyalty program and pricing structure that works with their customers. It's a sweet deal when executed well; customers pay the membership fee and keep shopping for the perks, creating a win-win situation when done right.
The challenge with this subscription marketplace strategy is that you risk alienating your shoppers and scaring away potential "non-members." However, if you can make sure that the membership perks are enticing and that non-members still have good experiences, it should still work out nicely.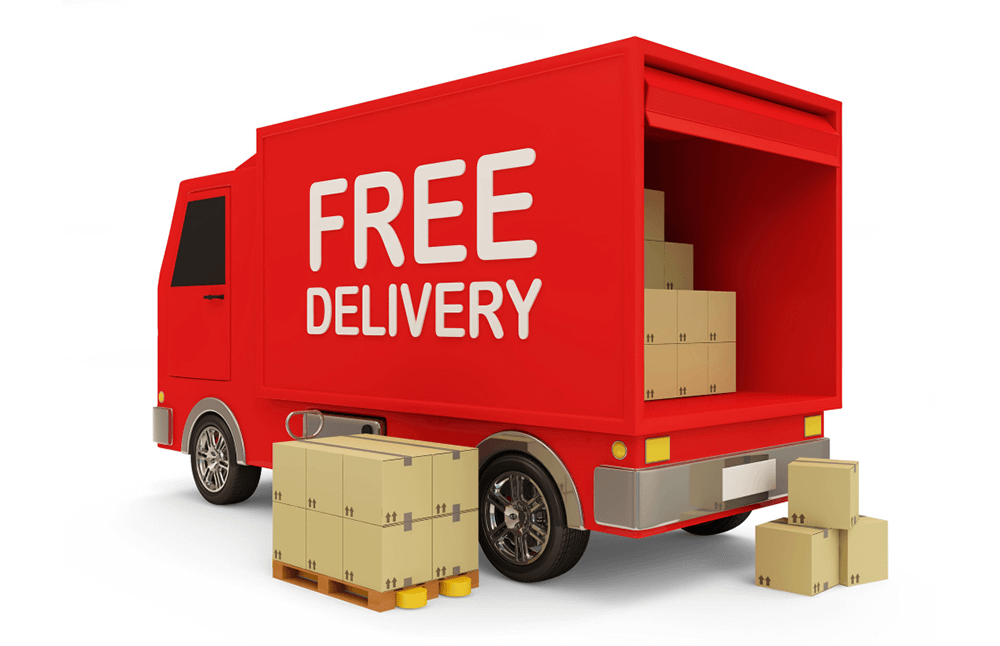 4 Things You Need To Get Started With Your Subscription Marketplace
It takes a little bit of prep work to bring subscriptions into your online marketplace. After all, you can't just flip a switch and start taking care of subscribers; you need to get a few essentials in check first.
Here are four of the foundational elements of a successful subscription marketplace:
1. A Clear Business Plan
As with any online marketplace, your subscription marketplace starts with creating a great business plan, which should include comprehensive information on:
Your target customers
A standard pricing model
An appropriate revenue model
A plan for attracting vendors
As you expand to include subscriptions, you will also want to consider what type of subscriptions you'll offer and how you can help equip your vendors to succeed.
2. The Right Digital Tools
You can't have an online marketplace without digital services helping you behind the scenes. Different tools accomplish different tasks. For example, some improve customer experience. Meanwhile, others provide you with a firm foundation to build from.
WC Vendors is a tool that helps customers start, launch, and manage their marketplace business. It streamlines the process by allowing you to handle all your products, vendors, and shipping information in a single, dedicated dashboard. This eliminates the need to toggle through countless tabs and windows.
Furthermore, this plugin boasts powerful features, including a built-in subscription add-on that allows you and your vendors to quickly set up subscriptions without any hassle.
Check out the WC Vendors features page to learn more about how it can make your subscription marketplace dreams come true.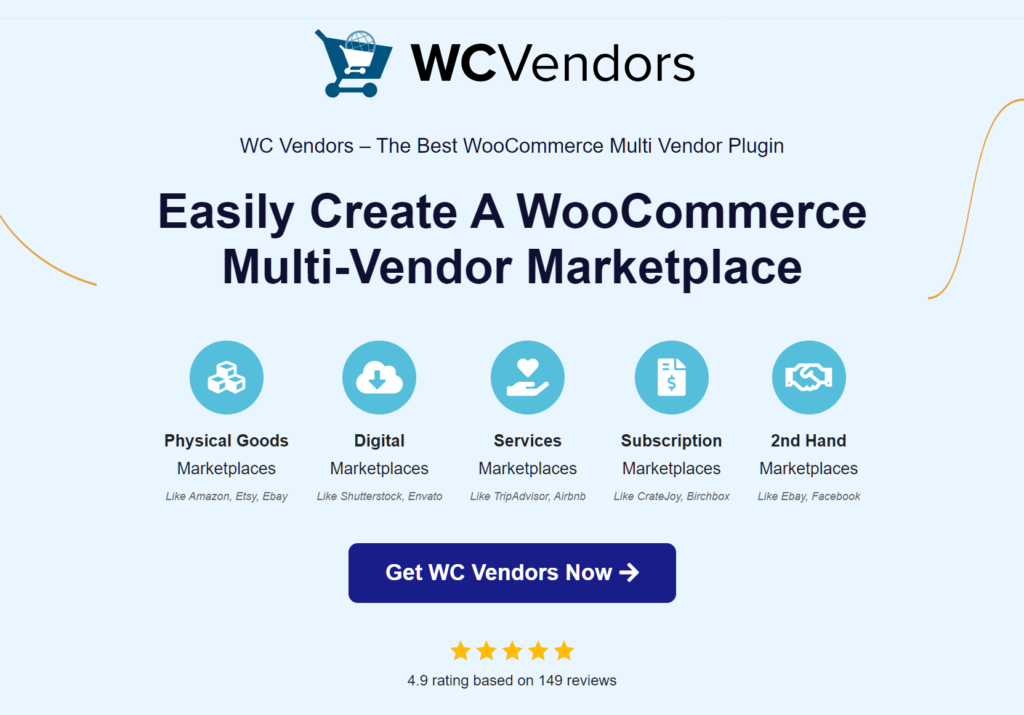 3. Backend Essentials
In addition to the front-end software for your marketplace platform, you'll need some backend help as well. For instance, you'll want to ensure that your site stays secure and updated, avoiding any potential threats from hackers or malware.
On top of that, you'll want to look at things like:
Site speed
Site bandwidth
Platform features
Platform design
Working with a trusted solution like WC Vendors or other similar tools will save you a ton of time setting this up.
Building an online marketplace from scratch or using a tool that doesn't specialize in marketplaces can be frustrating and risky. Plus, you won't have the support needed when things go wrong.
4. Vendors
The marketplace model presents a distinctive challenge reminiscent of the classic "chicken or the egg" dilemma:
What comes first, customers or vendors?
More customers show up when you have vendors whom they want to buy from. However, more vendors come when they think that they can attract new customers. Your job is to work on getting both at the same time.
Since marketing is covered in your business plan, you can make a separate plan for how you'll attract vendors. Basically, you'll want to incentivize them in some way at first, especially if you haven't proven your value to them yet. Once you have a more established brand and presence, it should get easier to bring them in.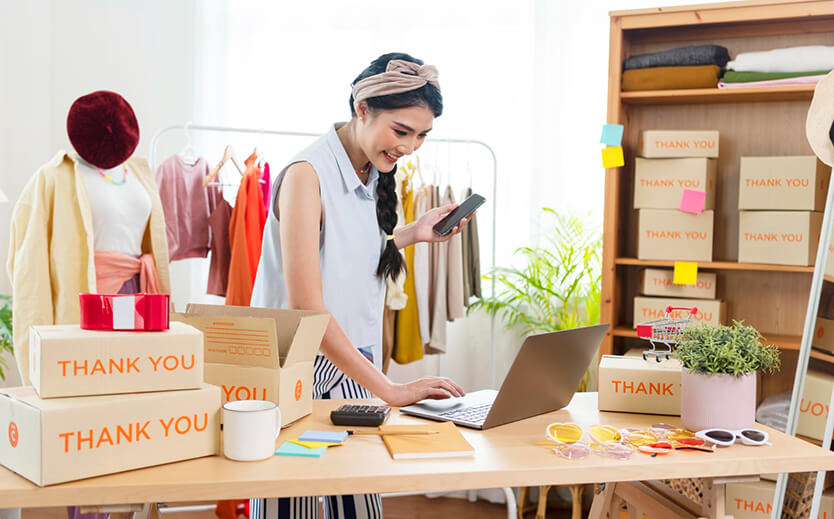 Conclusion
Subscription businesses have taken off in recent years. Thus, you can capitalize on the momentum by offering subscriptions on your multi-vendor marketplace.
To recap, the three types of subscription models include:
The four essentials that will allow you to start a highly profitable subscription marketplace are:
Do you have any questions about the subscription marketplace model? Or how about WC Vendors, the tool that lets you build such a marketplace and establish your presence in the industry? Reach out to us and let us know!