This is an article in a new series we will be calling Marketplaces101. In these articles, I will write about the various aspects of marketplaces, the technology, business practices and more. We will be showcasing various themes and plugins and how they can help you manage your marketplace. The first in this series will provide an overview of the simple question, What is a multi-vendor marketplace?
E-commerce is a booming business growing by the billions every year. When you search for the biggest e-commerce sites you'll find the likes of Amazon, eBay, Etsy, Lazada, Alibaba, Taobao, Shutterstock to name a few. Every single one of these sites is a multi-vendor marketplace.
So what exactly is a multi-vendor marketplace? It is a platform that allows vendors to register and sell their products. They get a dashboard to manage their product uploads and process their orders. The marketplace owners handle the payments and infrastructure, such as hosting and security. Vendors get notified of their orders and then ship their products. Some marketplaces also handle warehousing, shipping and returns, like Amazon and Lazada.
How do multi-vendor marketplaces make money?
When setting up a multi-vendor marketplace there are various business models available. The two most popular methods are
The easiest is charging the vendors a commission of every sale. Commission rates depend on your market saturation, your industry and the kinds of products being sold. We have seen commission rates as low as 5% and as high as 90%.
The other popular option is charging your vendors a monthly fee to list their products on the marketplace. This can allow you greater control over your revenue as it is not dependent on sales to generate income. You can also offer different tiers to provide various commission rates depending on the membership level.
Other ways that marketplaces can make money can be outlined below
Charging for featured listings
On-site advertising
Affiliate programs
Providing fulfilment services
Providing customer support
How does a multi-vendor marketplace work?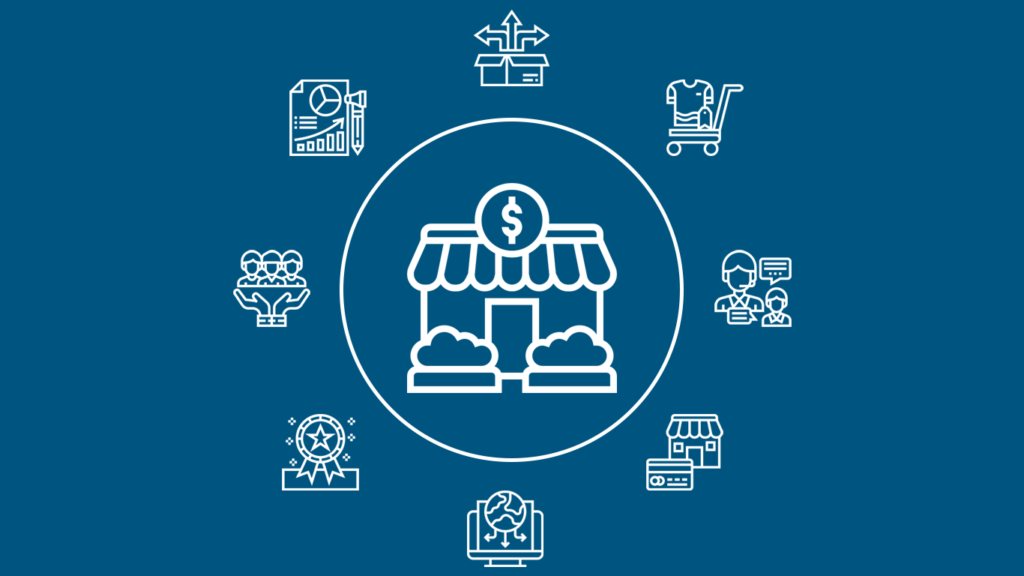 Almost all marketplaces follow the same model when it comes to how they function at the most basic level and can be outlined as such.
Vendors register on your platform
They are provided with a dashboard to manage their product uploads, process orders, change their store settings
Customers then browse the marketplace and purchase products from one or more vendors
The marketplace processes the payment centrally and notifies the vendors of their orders
The marketplace will pay out the commission to the vendor. This is almost always on a schedule. Instant vendor payouts are possible but are not a popular model as it makes refunds and promotions very difficult to manage.
Products are then shipped either from the vendors' warehouse or the marketplaces if they are doing fulfilment.
The customer can then market the item(s) received and the order is then completed automatically.
Why build a multi-vendor marketplace?
You may think to yourself, why would I build a multi-vendor marketplace when there are so many large marketplaces out there. The simple answer is by creating your niche marketplace you have the opportunity to earn great money by providing a service to your vendors. If you are in a particular community or niche there are chances to provide such a service.
Advantages as the marketplace owner
Having multiple vendors sign up the marketplace can bring new traffic sources from their communities
Vendors manage inventory and orders
Earn revenue from the vendors via multiple channels as listed above
Smaller teams can manage large marketplaces
Advantages as the vendor
No need to invest in the development of an independent online store, perfect for the small vendor just getting started
More traffic sources lead more eyes to their products
Can leverage the marketplace's brand to get more sales
Advantages as a customer
More variety to choose from
A single point of entry for your purchase instead of having accounts on several online stores
Peace of mind shopping with a larger brand
Time to build your marketplace
Now that you're ready to start building your multi-vendor marketplace the technical challenges can be overwhelming and can range in quality, cost and time. You have a range of options for starting your multi-vendor marketplace.
Hire a team to custom develop a solution for you
Outsource this to a dedicated team that specialises in this
Use an off the shelf solution
I would suggest using an off the shelf solution. With the right planning, you can be up and running in a matter of weeks as opposed to months or even years before launch.
There is a range of benefits including technical support, the product has been battle-tested for performance, usually has more features than you need all built-in and the number one reason is the cost savings.
WC Vendors Pro is a great option built on WordPress and WooCommerce that can have you getting vendors registered in days.
Features include
Vendors get a store where they can upload their branding
Front end vendor dashboard
Order management
Product Management
Shipping systems
A range of commission structure options
Ability to charge subscriptions with our membership plugin
Payout options include Stripe, PayPal, escrow, MangoPay and Square
Vendor ratings
Customers can mark orders received
A range of 3rd party add-ons for shipping, credit systems, maps and more
Compatible with any WooCommerce theme
Get started today
We provide a full working demo for you to test all the features of our product before you purchase.