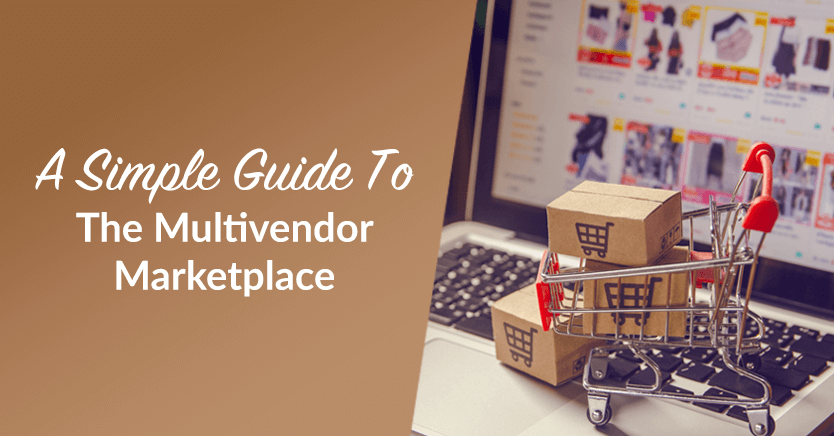 If you're here, then you're likely looking for an answer to the question, "What is a multivendor marketplace?"
E-commerce is a thriving industry, witnessing billions in growth each year. When you search for the most prominent e-commerce platforms, you'll find giants such as Amazon, eBay, Etsy, Lazada, Alibaba, Taobao, Shutterstock, and many more. Every single one of these platforms is a multivendor marketplace.
But what exactly is a multivendor marketplace? Read on, because in today's article, we'll be giving you a handy overview of this highly profitable e-commerce business model!
The Multivendor Marketplace In A Nutshell
Simply put, a multivendor marketplace is a platform that allows vendors to register and sell their products.
First, the marketplace owner enlists vendors – sellers with both products to offer and the necessary storage space – onto their platform.
Once they're part of the marketplace, these vendors manage their product uploads and order processing through a user-friendly dashboard. They're promptly notified of incoming orders and are responsible for shipping their products. Meanwhile, the marketplace owner handles the payments and infrastructure, including hosting and security.
In addition, some marketplaces take care of warehousing, shipping, and returns – prime examples being Amazon and Lazada.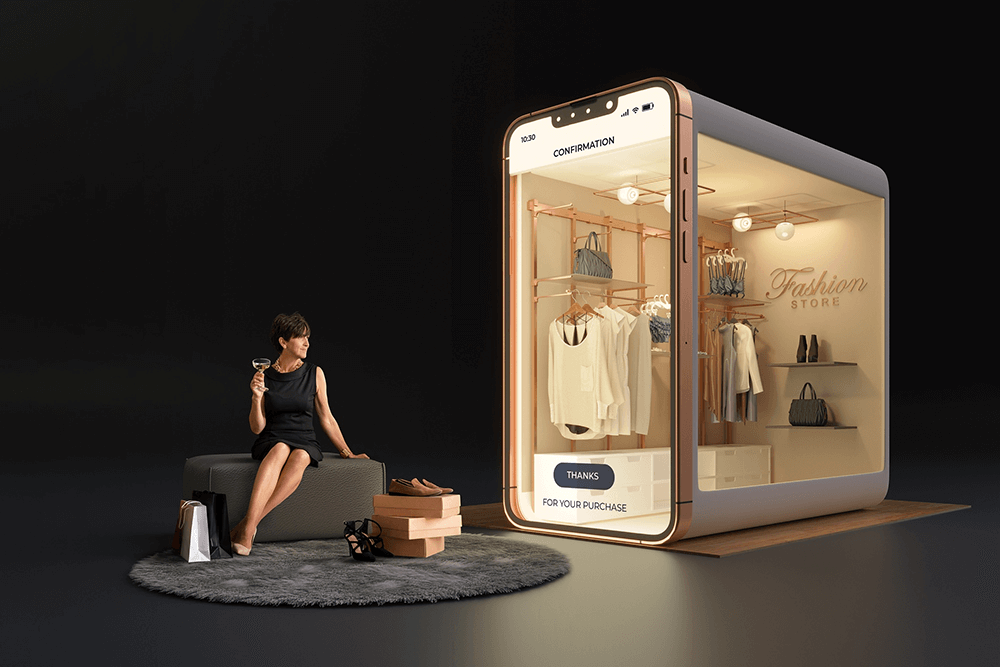 How Does A Multivendor Marketplace Make Money?
There are various ways for a multivendor marketplace to earn. However, the two most popular revenue-generating methods are:
The most straightforward approach involves charging vendors a commission for each sale they make. The specific commission rates can vary depending on market saturation, industry type, and the kind of products on offer. We've seen commission rates as low as 5% and as high as 90%.
Alternatively, you can charge your vendors a monthly fee for the right to list their products within the marketplace. As this method isn't contingent on sales for income generation, it can offer you greater control over your revenue. Furthermore, you can introduce different membership tiers, each offering distinct commission rates.
Other ways that marketplaces can make money include:
How Does A Multivendor Marketplace Work?
Almost all marketplaces follow the same model in terms of their basic operations. Basically, we can summarize this as follows:
Vendors register on your platform.
Vendors are provided with a dashboard to manage their product uploads, process orders, and customize their store settings.
Customers browse the marketplace and purchase products from one or more vendors.
The marketplace processes payments centrally and notifies the vendors of their orders.
The marketplace disburses the vendor's commission, typically following a predetermined schedule. While instant vendor payouts are feasible, they're not widely adopted due to the complexities they introduce in managing refunds and promotions.
Products are shipped either from the vendors' warehouse or, in the case of marketplace fulfillment services, from the marketplace itself.
The customer marks the item(s) as received, automatically completing the order.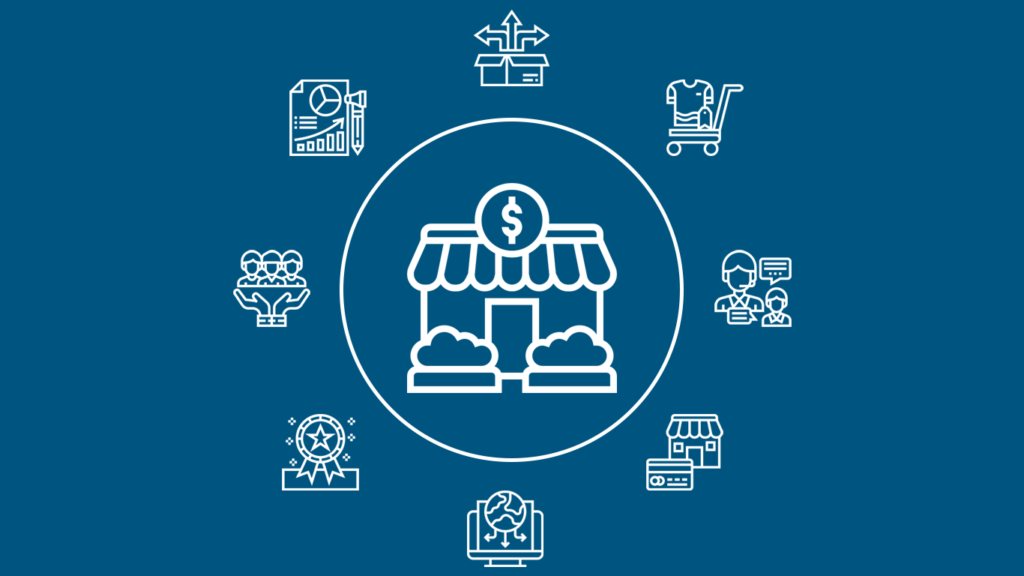 Why Build A Multivendor Marketplace?
Why should you consider building a multivendor marketplace when many large marketplaces already exist? Simply put, by creating a niche marketplace, you open the door to substantial income potential while offering a valuable service to your vendors. If you belong to a specific community or niche, there are opportunities to deliver this service.
Let's check out the various ways a multivendor marketplace can benefit marketplace owners, vendors, and customers:
Benefits for the Marketplace Owner
Community-Driven Traffic: Enlisting multiple vendors can draw new traffic sources from their communities to your platform.
Diverse Revenue Streams: The marketplace owner earns revenue from vendors through multiple channels, creating diverse income streams.
Vendor Self-Sufficiency: Vendors sell their own products and keep inventory. Therefore, the marketplace owner doesn't need to manufacture any products or maintain storage space.
Order Management Offload: Vendors manage orders, reducing the marketplace owner's workload.
Efficient Team Management: Smaller teams can manage large marketplaces. The streamlined operations facilitated by vendors allow for the effective management of extensive online marketplaces with relatively smaller teams.
Diverse Product Catalog: With multiple vendors, the marketplace can offer a wider range of products, attracting a more extensive customer base.
Collaborative Marketing Efforts: Multiple vendors can promote the marketplace through their own marketing channels. Such collective marketing efforts can significantly extend the platform's reach and reduce marketing costs for the owner.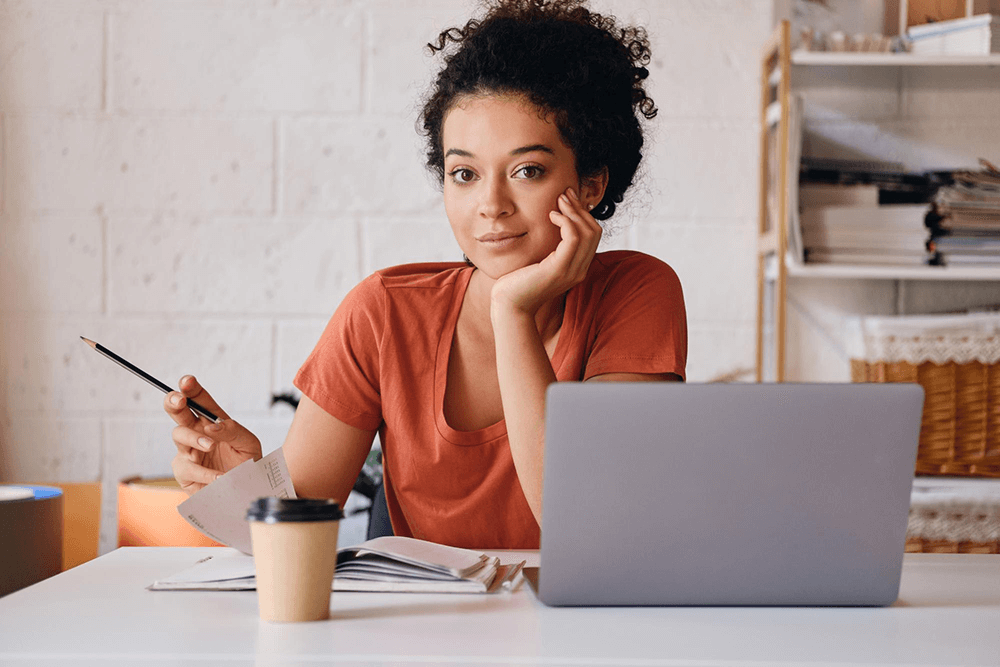 Benefits for the Vendor
Cost-Efficient Online Presence: The vendor has no need to invest in the development of an independent online store. Therefore, the marketplace is perfect for any small vendor who is just starting their business.
Enhanced Product Visibility: The marketplace attracts more traffic sources, enhancing visibility for the vendor's products.
Access to a Ready-Made Customer Base: The vendor enjoys access to the marketplace's built-in customer base, reducing the need for extensive marketing efforts.
Leveraging Established Brand: The vendor can capitalize on the marketplace's established brand, increasing their sales potential.
Streamlined Operations and Support: Marketplaces offer streamlined logistics and support, simplifying order processing, shipping, and customer service. Thus, vendors can focus on other important tasks.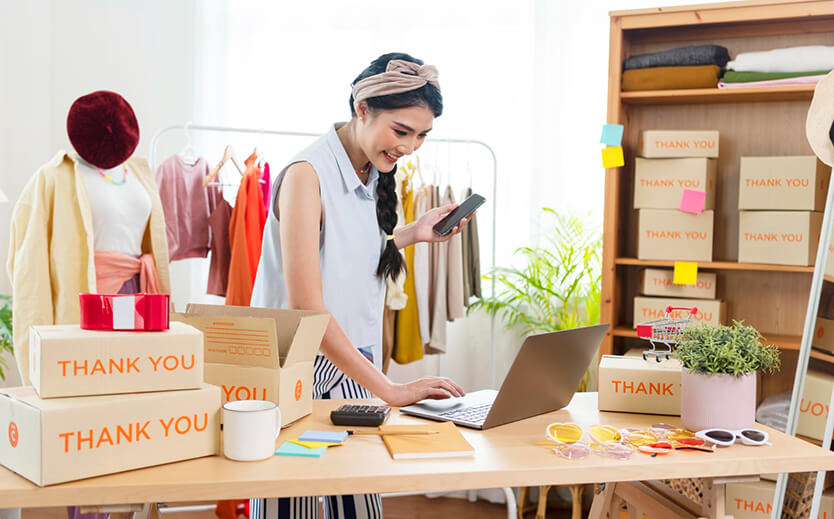 Benefits for the Customer
Wider Selection: Customers have a broader range of products to choose from, providing more options and ensuring they can find the specific items they're looking for.
Convenience and Centralization: The marketplace offers a single point of entry for purchases. Therefore, it eliminates the need to manage accounts on multiple online stores, simplifying the shopping experience.
Consolidated Shopping: Customers can shop from multiple vendors and access diverse products through a single shopping cart, streamlining the checkout process.
Reviews and Ratings: Access to vendor reviews and ratings helps customers make informed purchase decisions. This fosters trust in the marketplace.
Secure Transactions: Established marketplaces often provide secure payment options and robust data protection measures. Therefore, customers enjoy enhanced peace of mind while shopping online.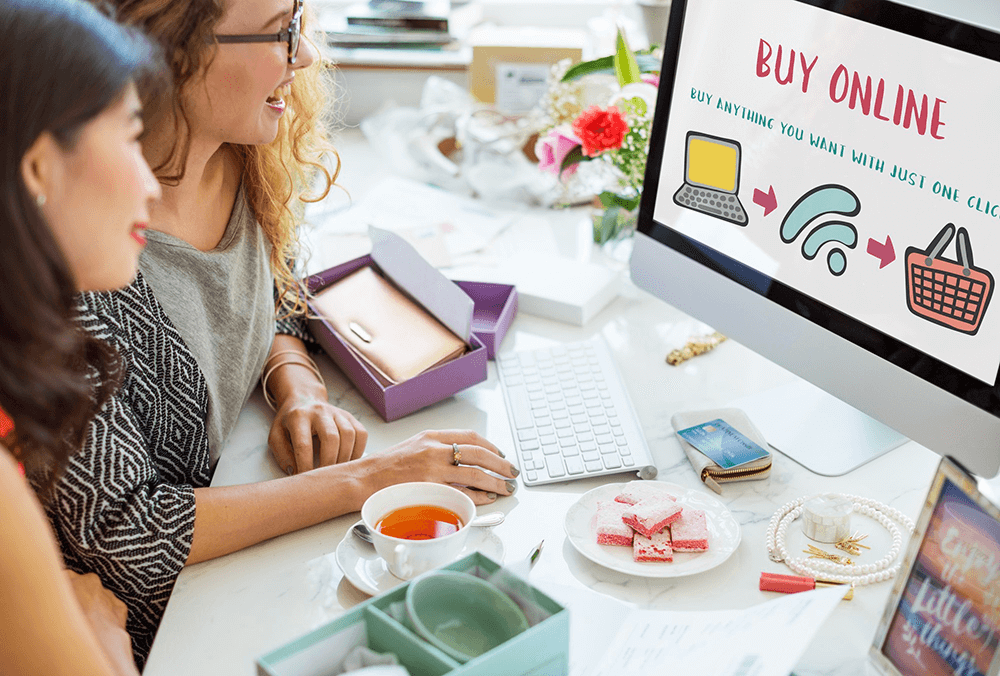 Time To Build Your Multivendor Marketplace
As you prepare to embark on the journey of building your multivendor marketplace, you'll encounter various technical challenges, each differing in terms of quality, cost, and time considerations. Fortunately, you have several options to kickstart your multivendor marketplace:
Assemble a team to custom-develop a solution tailored to your specific needs.
Outsource the project to a dedicated team with expertise in building multivendor marketplaces.
Use an off-the-shelf solution.
We recommend the off-the-shelf solution route. With proper planning, you can swiftly get your multivendor marketplace up and running in a matter of weeks, as opposed to the potentially protracted timelines associated with custom development. This choice offers a range of benefits, including readily available technical support, battle-tested performance, an abundance of pre-built features, and most notably, substantial cost savings.
One notable off-the-shelf solution to consider is WC Vendors Pro, which is built on the WordPress and WooCommerce platforms. It allows you to have vendors registered and operational within a matter of days, providing a streamlined path to launching your marketplace.
WC Vendors Pro's features include:
Get started today
Interested in WC Vendors Pro? Feel free to explore our full working demo and try out all its features before making a purchase.
Conclusion
A multivendor marketplace is an online platform where vendors converge to sell their products. It's an extremely profitable business model that offers multiple benefits not just to marketplace owners but also to vendors and customers.
To recap, if you want to build a multivendor marketplace, you should familiarize yourself with the following:
In addition, you should explore how a multivendor marketplace benefits:
Would you like to know more about multivendor marketplaces? How about WC Vendors, the top-rated WooCommerce marketplace solution? Feel free to reach out to us; we'd be happy to hear from you!